Industrial Disease
Slater and Gordon staff out in force to support Action Mesothelioma Day
Friday 7 July saw colleagues join with charities, support groups and families to mark Action Mesothelioma Day.
14 July 2023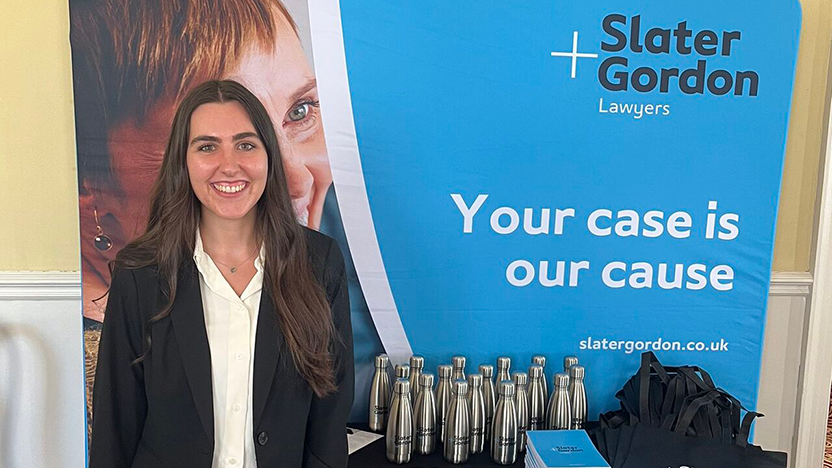 Action Mesothelioma Day aims to build awareness of mesothelioma, campaigning for better treatment, and to highlight the dangers of asbestos exposure.
It was an emotional day as we remembered the victims of mesothelioma, a terminal cancer caused by asbestos exposure that is entirely preventable. It was also a chance to show our support for their loved ones who have been affected through this illness.
To coincide with the event, staff from our London and Cardiff offices took part in an England v Wales 5x5 Challenge to raise funds for HASAG which offers support for sufferers and their families affected by asbestos-related disease in the South of England.
The challenge saw teams compete against each other to complete the most miles by walking, running, swimming, cycling or rowing, the equivalent distance of Melbourne to Sydney (545 miles) before Action Mesothelioma Day, with the aim of helping the charity reach its target of £40,000 to fund research and specialist nursing.
Because of the fantastic efforts of our teams, the target of £500 was achieved well in advance of last Friday's deadline.
Slater and Gordon supported many events across the country including a commemorative service in Manchester attended by Operations Manager, Dominic Smith and Graduate Solicitor Apprentice, Mairead Breen.
Natasha Orr from our Manchester Disease team supported an event held by the Readley Asbestos and Mesothelioma Support Group in Seaburn near Sunderland which featured a panel discussion as well as a dove release. Guest speakers on the day included Wansbeck MP Ian Lavery and Sunderland Central MP Julie Elliott as well as Dr Sally Hall, Consultant Medical Oncologist with Newcastle Hospitals.
David Dunne, Principal Lawyer, helped to man an Slater and Gordon stand at an event at the Catalyst Museum in Widnes along with Paralegals Caitlin Jones and Andrew Allen.
Meanwhile, Associate Nicky Howe, attended a butterfly release in an event organised by HASAG at the Inn Lodge in Portsmouth, and Mark Luxton from our London Disease team represented Slater and Gordon at an event in Loughborough.
Slater and Gordon's asbestos team is renowned for its knowledge and expertise in this highly specialised area, and we are on the legal panels of many of the asbestos victim support groups around the country.
To learn more about the team and our asbestos-related work, please click here.