Industrial disease
David Dunne
Principal Lawyer - Industrial Disease
At the heart of all I do is a burning desire to deliver the best possible result I can for innocent victims of industrial disease. I act for my clients with passion, and with an absolute determination to do all I can to result in their claim being successful.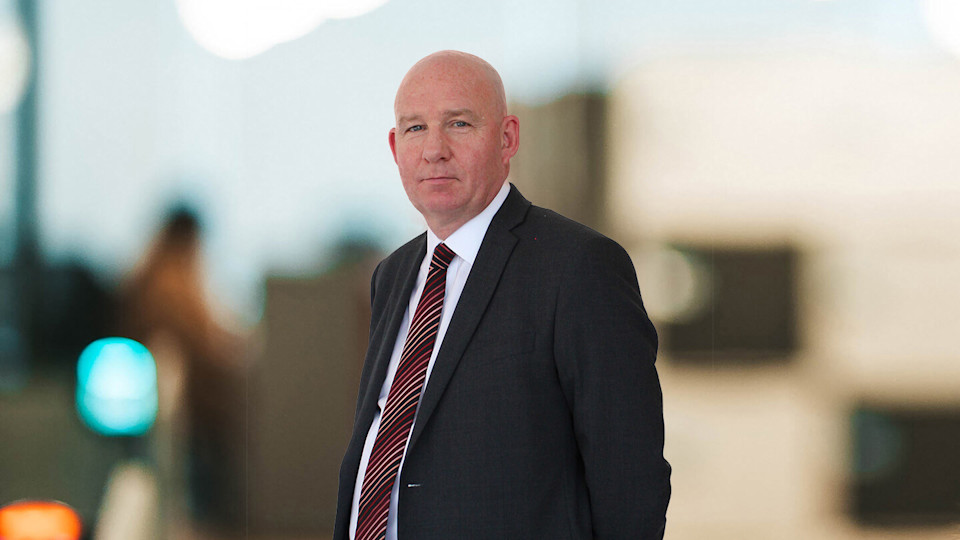 Get to know David
I qualified as a solicitor in 1987, and I have 35 years' experience of dealing with personal injury claims. I've focussed on industrial disease claims for the last 30 years. I'm a principal lawyer managing a team in the industrial disease department at Slater and Gordon's Manchester office.
My area of specialism is claims for asbestos related disease, including mesothelioma, lung cancer, asbestosis, and pleural thickening. I've also dealt with many claims for other types of industrial disease, including occupational cancers, vibration white finger/hand arm vibration syndrome, occupational asthma, occupational dermatitis, and work-related upper limb disorder.
Career highlights
I have considerable expertise in high value cases and have handled important group test cases. I've been involved in high profile and landmark disease cases, dealt with on appeal by the Court of Appeal and the Supreme Court. Some of my career highlights are:
Farmer -v- Rolls Royce and Others (a high value fatal mesothelioma claim in which damages of £4.3M were awarded to the claimant at trial in the High Court sitting in Leeds)
Knox and Others -v- Cammell Laird Shipbuilders Limited (a group of 40 welding fume exposure test cases which involved a three month trial before a High Court Judge in Liverpool)
McCamley -v- Cammell Laird Shipbuilders Limited (a severe injury industrial accident claim which went to the Court of Appeal on deductibility of an insurance payment from the damages awarded)
Schofield -v- Saunders and Taylor Limited (a Court of Appeal mesothelioma case in which the court had to adjudicate on a Law Commission recommendation that tariffs for damages for pain, suffering and loss of amenity should be increased)
Maguire -v- Harland & Wolff Limited (an important Court of Appeal case relating to liability for a mesothelioma caused by exposure to asbestos from the laundering of work overalls by a shipyard worker's wife)
Sienkiewicz -v- Greif UK Limited (a mesothelioma case in which the tumour had been caused by very low-level asbestos exposure, and in which the Supreme Court gave important guidance on the causation test to be applied)
The extra mile
I am a member of the Law Society and a member of the Association of Personal Injury Lawyers (APIL). I have also contributed to a textbook on occupational disease claims.
Contact David
Office: Manchester
David Dunne took the time to explain the processes of a legal case which gave us confidence and his approach was one of individuality to us. There were responses outside working hours and he organised home visits with experts at our convenience. His knowledge, confidence and recommendations resulted in an outcome we never thought possible. We know money can never replace my dad, but we feel that justice has been done. Client testimonial (for David Dunne)
David Dunne was understanding but very professional at what was an extremely sensitive time. He took away any worries I had and delivered a positive outcome. Client testimonial (for David Dunne)
David was very good and efficient, and I was very satisfied with his service. I would recommend him to anyone. Client testimonial (for David Dunne)