Industrial disease claims
Occupational cancer compensation claims
Occupational cancer affects the lives of thousands of people in the UK. Slater and Gordon is one of the UK's leading occupational cancer compensation legal firms, with specialist solicitors who could help you on a No Win No Fee basis.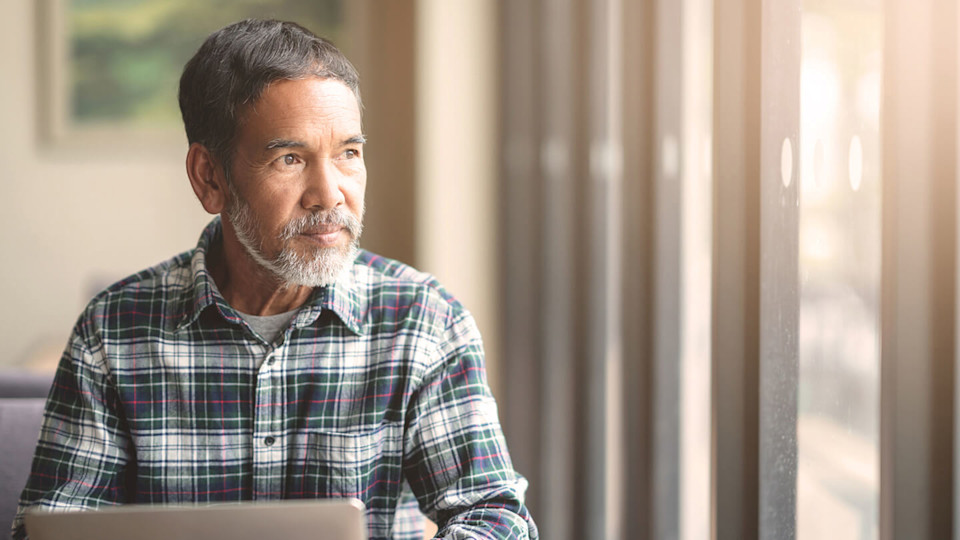 No Win No Fee industrial disease claim
Slater and Gordon is one of the UK's leading occupational cancer compensation specialists, offering in-depth knowledge of the disease and No Win No Fee agreements. Talk to us right away on freephone 0330 041 5869 or contact us online to tell us about your illness and we will call you.
Talk to us about No Win No Fee agreements for occupational cancer compensation
Contact us
What is occupational cancer?
Occupational cancer is the term used to describe any cancer that has been caused by carcinogens in the workplace. Asbestos is one of the prime carcinogens responsible for occupational cancer diagnoses, but there are many others. Naturally, your lifestyle or genetic makeup can affect your chances of developing cancer, but all of these carcinogens are also recognised to cause work-related cancers:
Arsenic
Asbestos
Benzidine
Cadmium
Formaldehyde
Leather Dust
Rubber production
Trichloroethylene
UV Radiation
Vinyl Chloride
Wood Dust
So if a current or previous employer has negligently exposed you to any of these carcinogens - or another that's specific to your industry - we may be able to claim compensation on your behalf.
What are the most common occupational cancers?
It's important to understand that 'cancer' isn't a single disease. It develops when cells in the body grow in an abnormal and uncontrolled manner. One of the reasons that the cause of an occupational cancer can be proven is that certain carcinogens lead to specific cancers. A few examples of these are:
Lung Cancer: commonly caused by exposure to asbestos, but also by carcinogenic chemicals such as cadmium
Bladder Cancer: sometimes caused by exposure to benzidine as well as other aromatic amines used in dyes and pigments
Throat/Laryngeal Cancer: linked with exposure to acid mists
Nasal/sinus Cancer: often associated with exposure to leather and wood dust
Liver Cancer: exposure to vinyl chloride used to make PVC
Skin Cancer: associated with exposure to mineral oils and coal-tar distillation
If you've been diagnosed with cancer and believe it may have been caused by exposure to carcinogens in the workplace, talk to a specialist occupational cancer solicitor today.
How common is occupational cancer?
According to figures from the Institution of Occupational Safety and Health (IOSH), 5% of UK cancer deaths - around 8,000 every year - are caused by exposure to carcinogens in the workplace. This means that 40 times more deaths are attributable to occupational cancer than to accidents in the workplace. If you believe that you or a loved one has developed cancer due to employer negligence in allowing exposure to carcinogens, you may be entitled to claim compensation for your occupational cancer to assist with medical bills, loss of earnings and other expenses.
How could my employer be responsible?
The law says that every employer has a duty of care to protect employees from suffering harm in the workplace. Where your employer failed to protect you from exposure to carcinogens, they could be said to have failed in their duty of care. Read more on the health and safety regulations designed to keep you safe in the workplace and talk to a occupational cancer solicitor to find out if your employer - past or present - failed in their duty of care.
Do I need a specialist occupational cancer solicitor?
Occupational cancer claims are a very specialised area of the law, particularly as it may be necessary to prove a link to carcinogenic exposure that occurred many years ago. Slater and Gordon employs occupational cancer solicitors who understand all the complexities and difficulties of these industrial disease cases.
Just as importantly, we understand the devastating impact that a diagnosis of occupational cancer can have on those diagnosed and their families, and strive to be as considerate and supportive as possible throughout the claims process and beyond.
Contact us on 0330 107 5013 or online here to speak to a specialist.
Meet the industrial disease experts
Meet our specialist industrial disease team, many of which are considered 'Leaders in their field' with a significant amount of expertise.
---
Really helpful and always on the other side of the phone if needed. Quick and easy service.

Ashley
Excellent communication, in constant contact with the latest info regarding your case.

David
Everything is moving along quickly and smoothly. Good professional service I'm glad I chose Slater and Gordon.

Kenny Jackson