Employment law
Senior Executive Solicitors
Being a high-flying executive or a director often means more complications rather than fewer when it comes to employment contracts and disputes. Our employment solicitors have the high-level experience you need.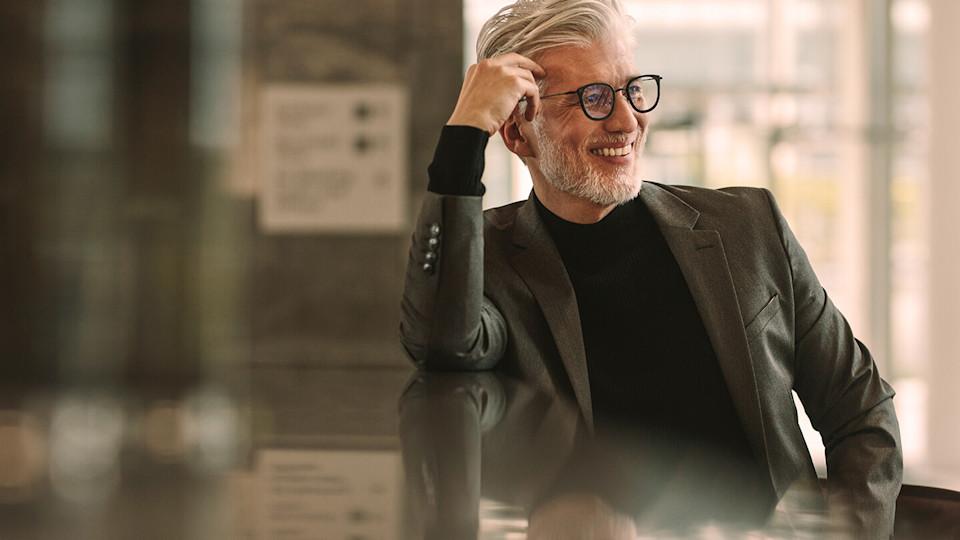 Employment law solicitors
Slater and Gordon's employment solicitors have a wealth of experience in guiding senior staff through every employment or contractual issue. Call us on 0330 041 5869 or contact us and we'll call you.
Which solicitors are best for senior executives?
Senior executives and company directors generally enjoy more substantial pay, benefits and rewards than other employees. Yet a corollary of this is that employment and contractual disputes for senior employees can be more complex to deal with. It's also true to say that while highflyers are often aware of contractual clauses such as restrictive covenants they will often negotiate employment contracts themselves, without any guarantees that the terms verbally agreed have been satisfactorily reflected in their contracts or service agreements. That's one of the reasons why we offer a contract review service.
Just as importantly, while we specialise in acting for individuals, our experienced solicitors understand all the tactics used by employers and their advisors. This enables us to understand the motivations of large employers, anticipate their next moves and deal with them through negotiation, mediation and legal proceedings if and when that becomes necessary.
When you need legal advice that's pragmatic, strategic and focused on intelligent resolutions for every senior executive and company director, you need to be talking to us. Call Slater and Gordon now on 0330 041 5869 or contact us and we'll call you back.
What kind of legal support do you offer senior executives?
While we're firm believers in mediation and conciliation as a starting point, we're aware that legal advice and legal proceedings often have a role to play when we act on behalf of senior executives and directors. That's why our comprehensive offering includes:
Reviewing employment contracts/service agreements and negotiating new or improved terms
Advising on corporate governance and remuneration codes
Commenting on and negotiating incentive plans, including carried interest plans, LTIPs, bonuses and share options
Advising on tax and pensions, or referring clients to specialists for detailed technical advice where necessary
Reviewing and negotiating shareholder and investor agreements
Advising directors on their legal responsibilities and fiduciary duties
Giving independent advice to company boards
Advising partners and members of LLPs on their positions
Negotiating terms of departure and advising on their impact
Advising on issues concerning breach of contract, restrictive covenants and injunctions
Advising on bonus and pay disputes
Helping clients when they wish to move jobs or join a competitor, with and without colleagues
Helping you manage the situation when things go wrong and a dispute arises
What sort of cases have we handled in the past?
As you might expect, our work with senior executives and directors leads to us being involved in a broad cross-section of cases. However, some of our recent cases have involved:
Advising the Chief Executive of a telecommunications company on his service agreement when the future ownership of the company was uncertain
Negotiating the departure terms for the Operations Director of a well-known drinks company when there was a wish for him to continue working during his one-year notice period
Representing a senior banker in the City of London who lost his job when one of the two substantial businesses he managed was sold
Issuing proceedings in a high-value whistleblowing case on behalf of a senior executive who was dismissed after raising a serious corporate governance issue, which was subsequently resolved through mediation
Whether you're working for a national or an international organisation, and whether the matter is amicable or highly contentious, Slater and Gordon's experienced employment law solicitors have the knowledge and experience to help you.
For more information about our services for senior executives and directors, please feel free to download and print our legal advice guide about executive dismissal, free and without obligation.
If you would like to speak to an experienced employment solicitor about your own circumstances, please call Slater and Gordon now on 0330 041 5869 or contact us and we'll call you.
Meet the employment law experts
Our employment team have an excellent reputation and are highly recognised as specialist by the leading independent legal directories.
---
I would 100% recommend Slater and Gordon if you need any help in employment law. They offer an incredible service.

H L (employment case)
The Manchester Office has been very professional, helpful and prompt when dealing with a settlement agreement regarding my voluntary redundancy. I would have no hesitation in recommending Slater and Gordon for any employment law issue.

D M (employment case)
I am very happy with the service provided which was professional, quick and efficient. I would certainly recommend Slater and Gordon Lawyers should any chance arise. Huge thank you!

V K (employment case)