Family
How long does it take to get a divorce in the UK?
Find out the average time it takes people in the UK to get divorced, how quick the divorce process can be and tips to prevent a long drawn out court battle.
26 November 2015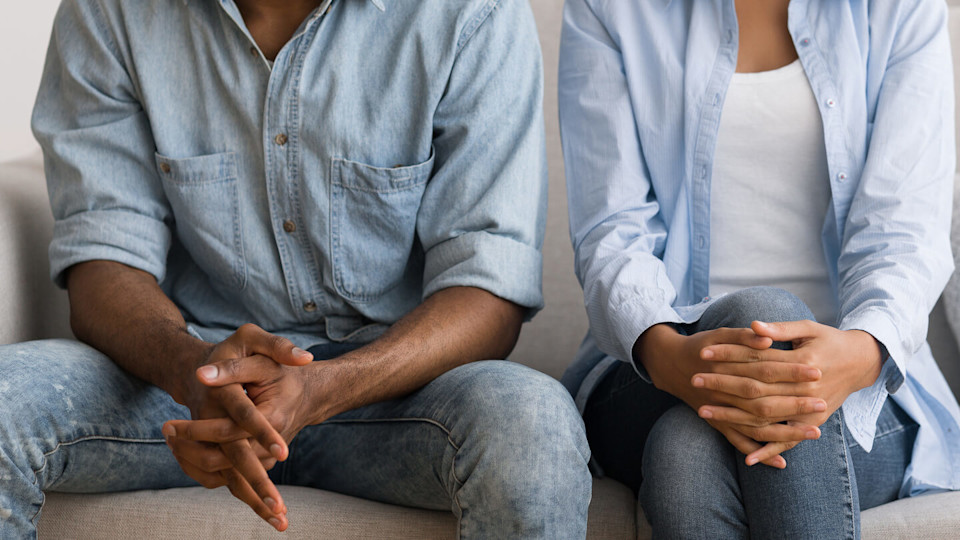 People often ask 'how long does a divorce take?' The answer is - it depends.
How long does a divorce take?
Nearly 6 in 10 people (58 per cent) think that it takes years to complete the divorce process. The truth is that getting a divorce in the UK can take as little as four to six months. Uncontested divorces are a relatively straightforward process. It's just a case of completing and filing the relevant paperwork.
That said, it's important to note that while bringing the marriage to an end can be achieved relatively quickly, the process often takes longer. This is particularly the case if couples struggle to resolve financial matters. On average, ending a marriage and coming to a financial settlement takes approximately a year.
What is a dedicated divorce centre?
In a bid to make the divorce process more efficient, HM Courts and Tribunal Service has changed the way in which these legal separations are processed. In the past, divorce petitions had to be filed at local county courts and be checked by district judges. To speed the process up and allocate legal resources more effectively, this system has been replaced. A total of 11 dedicated regional divorce centres now process these legal separations.
So, if you're petitioning for divorce, you'll send your paperwork to your closest divorce centre, where it'll be processed by legal advisors rather than judges.
The aim of this is to speed up the first part of the divorce process. However, bear in mind that the statutory wait of six weeks and a day remains in place between the granting of a decree nisi (which is a document stating that the court sees no reason why you can't be granted a divorce) and a decree absolute (which legally ends your marriage).
What you can do to speed up the divorce process?
The time it takes to get a divorce varies, and there are a number of things you can do to speed the process up. Here are a few of the most important:
Try to get agreement from your spouse on the reason for your divorce
If possible, try to agree the reason for your divorce with your spouse before you file your petition. This is because if you don't agree and your spouse decides to contest the grounds for separation, the process can be much longer and more difficult. In cases like this, it may be necessary to go to court.
If you're not on speaking terms with your spouse, you can contact their solicitor to try to reach an agreement on the content of the divorce petition.
Be prompt with your paperwork
Whether you're the petitioner or respondent in a divorce, make sure you complete the relevant paperwork promptly. This will help to minimise any wasted time when the process could be advancing.
Don't make any mistakes in your divorce papers
Any mistakes you make when completing your divorce papers could cause delays, potentially of anything from four to eight weeks. This is one of the reasons why it's advisable to seek legal assistance when you're going through this process. If you choose to go it alone and complete your own paperwork, you run the risk of making errors that could slow your divorce down considerably.
How do I get the divorce process started?
Often the biggest delay in divorces occurs at the very start of the process, before either party has even filled in a divorce petition. Before deciding to go ahead with a legal separation like this, most people (76 per cent in fact) will try to resolve the problems in their relationship. The average person will work at their marriage for 18 months, really trying to find a way to stop it breaking down.
Most people spend a period of time contemplating big life decisions. Getting divorced is without a doubt a big decision to make and sometimes it can take a great deal of bravery to take this step. We found from our survey that 11 per cent of people were held back from getting divorced due to the stigma surrounding it.
It shouldn't then come as a surprise to learn that the average person takes 24 months and 12 days thinking about getting divorced before they actually start the process.
Agreeing finances and arrangements for children
In many cases, the divorce process itself is straightforward. What often complicates matters and slows down a legal separation is the disagreements that can occur between ex partners on how finances should be settled and what arrangements should be put in place for children.
Deciding to go to court to contest these issues can result in divorces taking a long time and costing a lot of money. Because of this, it's a good idea to look for other ways to resolve these disagreements. For example, you can turn to collaborative law or mediation as a way of resolving any financial or children issues. These approaches can help to prevent any disputes from escalating and make it easier for separating couples to come to agreements that they're both happy with and that are in the best interests of their wider families.
Consider a pre-nuptial (or a post-nuptial) agreement
When people enter into a marriage, the last thing on their minds tends to be what will happen if their relationship breaks down. However, before taking this step, it's important to consider whether it would be beneficial to sign a pre-nuptial agreement. These documents set out how money should be organised during a marriage and how property and money is to be divided if the marriage comes to an end.
The contracts, which couples enter into before marriage, can help to prevent any possible divorce or separation in the future from becoming too complicated and drawn out.
Even if you're already married, it's still possible to put an arrangement like this in place. These contracts are called post-nuptial agreements and, like pre-nups, they allow you to plan financially should your marriage break down.
How Slater and Gordon can help you
If you want to get a divorce from your spouse, or your spouse has petitioned you for divorce, the team at Slater and Gordon is here to help. Our family lawyers are highly trained and knowledgeable, and have vast experience in all kinds of divorce cases - from the simple to the complex.
It takes skill to successfully navigate legal separations and to negotiate fair settlements that all parties are satisfied with. When you come to us for help with this process, you can be sure that our family law solicitors have the expertise required to do this. We'll also minimise the uncertainty and stress involved.
We'll help you to achieve the right outcome in your divorce and ensure the process runs as quickly, efficiently and smoothly as possible. When you speak to our experts and provide us with details of your situation, we'll be able to give you an estimate of how long your divorce may take and what steps will be involved.
If you would like to further discuss any of these services with us, simply call 0330 107 5062 or or contact us online today and we will call you.
All information was correct at the time of publication.