Membership and partnership organisations
Our partnership with Care Campaign For The Vulnerable
We understand just how important the support and guidance CCFTV provide is to vulnerable individuals in care homes, their families, carers and the care sector, and are proud to be their sole legal sponsors.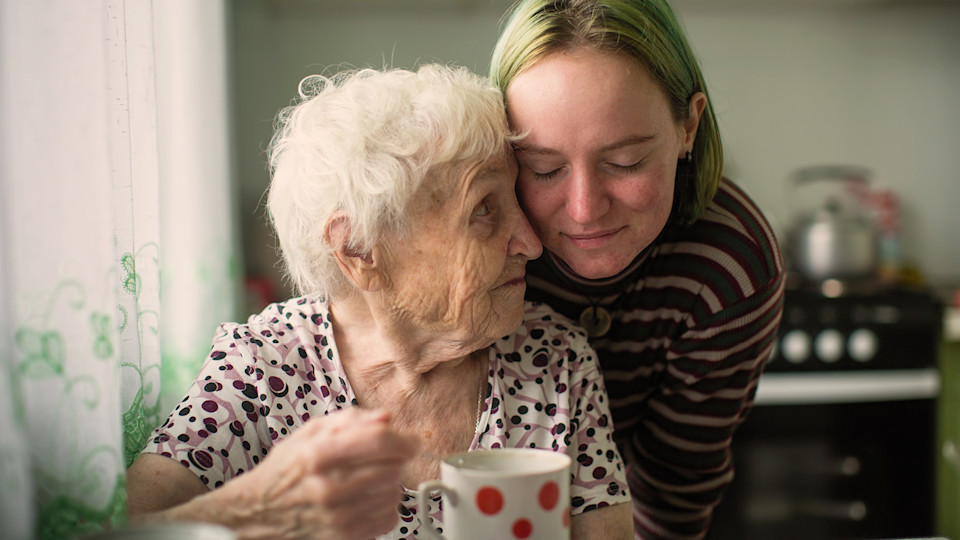 Why choose Slater and Gordon as your legal representatives?
As CCFTV's sole legal sponsors, we understand just how important the work they do is to vulnerable individuals in care homes, their families, carers and the care sector.
We're proud to be their legal sponsors and where possible provide the legal guidance, support and compassion necessary for those who use CCFTV, in addition to joining calls for a public inquiry into the Government's handling of the Covid-19 pandemic. We strive to ensure that we provide the high level of service our clients would expect from CCFTV's legal service sponsors and ensure the best possible outcome is achieved.
Highly experienced
Slater and Gordon have highly specialist teams in a range of legal fields including personal injury and medical negligence in care homes and have been involved in some of the most high-profile and ground-breaking cases.
Given this high level of experience, we fully understand the difficulties which can be faced, and this enables us to provide a bespoke legal service as well as the practical support and guidance needed.
Strong reputation
We have a strong reputation for achieving outstanding results for our vulnerable clients, as well as ensuring that the best available treatment and rehabilitation is also obtained. Independent legal guides such as Chambers and Partners and Legal 500 have ranked our teams highly over the years and consider many of our experts to be leaders in their field. Over the years, we've also won and been shortlisted in a number of prestigious legal awards such as the Personal Injury Awards, Manchester Legal Awards, Modern Claim Awards, Wales Legal Awards and the Liverpool Law Society Awards.
Medical team of nurses
Our team, which spans across England, Scotland and Wales, also includes nurses who are able to offer bespoke medical advice and guidance in addition to the legal expertise provided by our specialist lawyers.
Treatment and rehabilitation support
In cases which involve serious injuries, the sooner that rehabilitation and treatment begins, the better the outcome will be. That's why we make it our priority when someone suffers a serious injury.
We work with some of the best case managers and treatment providers in the UK to ensure the treatment our clients receive is the best available and seek early interim payments a key part of our strategy to ensure there's funding to begin as soon as possible, giving you the best chance to maximise recovery.
Confidentiality in cases of abuse
Our specialist lawyers understand it takes bravery to stand up to abusers and guarantee confidentiality and anonymity to all our clients.
You should rest assured that our experts take confidentiality very seriously and for those who've been affected by abuse, even in high-profile cases, we will protect you.
No financial risk for cases involving injury
The vast majority of personal injury and medical negligence cases are funded by a No Win No Fee agreement. What this basically means is if you lose your case, there will be no cost to you so there's no financial risk.
A bespoke wills, trusts and probate service
We can offer peace of mind to our older, and sometimes vulnerable clients, to ensure that their affairs are in order, and are protected from potential economic and/or financial abuse.
Our team of experts can ensure vulnerable clients are independently advised of their choices in terms of will writing, arranging Lasting Powers of Attorney and/or lifetime Trusts. Our work to establish independence includes mental capacity assessments, ensuring there's no undue influence and that all our clients' decisions are their own. Everyone's needs are different so we're able to offer advice which is bespoke for each individual's needs.
Providing a seamless end to end service
As we're one of the largest law firms in the UK, we have dedicated experts in a wide range of specialist legal services, who can offer bespoke expertise when it's needed. Whether it's Court of Protection, family law, wills, trusts tax and probate, we'll ensure you have experts on your side. We also have independent financial planning experts who can help ensure any compensation received provides financial protection. Having these bespoke services enables us to provide our clients with an end-to-end seamless service for their legal and financial needs.
What are the next steps?
Given our many years of experience helping those who are vulnerable, we understand the issues you're faced with and are here to help.
Simply contact one of our specialists for a free initial consultation. Our teams are highly trained and will provide you with the best possible advice, as well as support and guidance.
If you've been injured: If you or a loved one has been injured or become ill as a result of someone else's negligence, such as a personal injury, medical negligence, abuse or an assault, please contact our team of experts on 0330 158 8368.
For any other legal enquiry: If you've not been injured, but would like to speak to an expert regarding another legal matter, such as wills, lasting powers of attorney, probate or Court of Protection, please contact our experts on 0330 158 8369.
Everything is moving along quickly and smoothly. Good professional service I'm glad I chose Slater and Gordon.

Kenny Jackson
Excellent communication, in constant contact with the latest info regarding your case.

David