Significant settlement for cyclist injured from a faulty bike seat
Our experts recently secured a five-figure settlement for a cyclist who suffered multiple injuries due to a faulty bike.
28 October 2022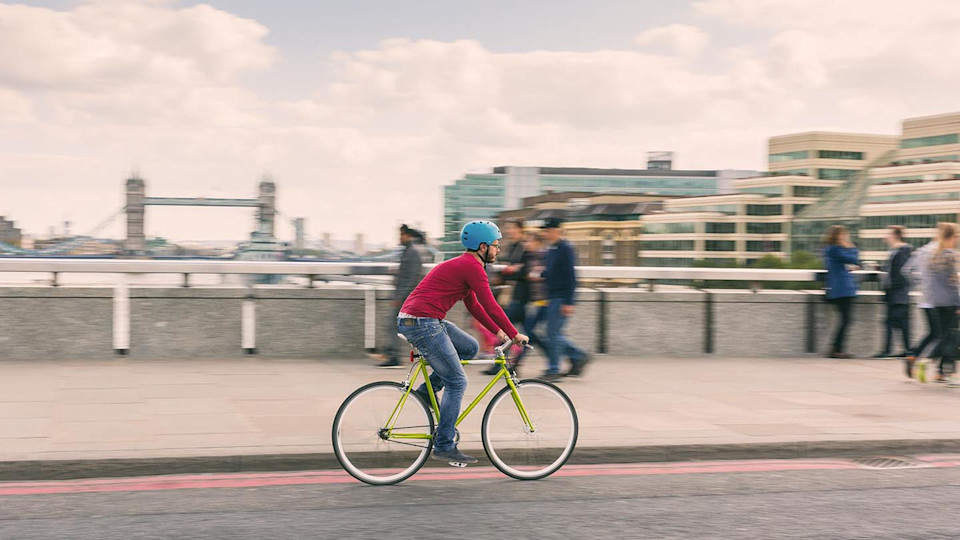 Our client
Our client, Ian*, a middle-aged father, was out riding his bike when the seat came loose and fell off, causing him to fall from his bike while travelling at speed. As a result, Ian suffered a complex fracture to his wrist and injured his knee.
After feeling unsure where to turn, and what his options were going forward, Ian reached out to our specialist cycling accident team. Our experts spoke Ian through what the next steps are, and one of our specialist injury solicitors began working on his case.
The case
In order to establish the severity of our client's injuries, Ian's solicitor quickly sought the advice of a specialist hand surgeon, a consultant orthopaedic surgeon, a plastic surgeon and a psychologist to establish the extent of his injuries and his future prognosis. This is a key aspect of our claim's process, and allows us to fully evaluate our clients' needs going forward in terms of treatment, rehabilitation, and other lifestyle affects.
As well as working with the above medical specialists, our experts also worked with a forensic engineer to establish what caused Ian's bike seat to fall off, and ultimately caused his accident. During the investigation, it was found that the bike hadn't been assembled properly, and as a result, the seat was fitted to the frame incorrectly.
Establishing liability
When it came to establishing who was to blame for Ian's accident, the case was more complex than many. In a large number of cycling injury claims, faulty product claims, and other types of road traffic accident claims, the other party quickly admits liability for the accident. This makes the process more straightforward, allowing our personal injury experts to focus on our client's injuries, and how the accident has impacted their life, to accurately value the claim.
However, our dedicated solicitors are always ready and willing to progress injury claims in instances where liability is denied by the other side, as was the case for Ian's claim. After receiving the necessary medical evidence and engineer's evidence to support the case, our solicitor's issued proceedings to trial. At Slater and Gordon, we understand that the prospect of your claim going to court is daunting for a lot of clients. While the vast majority of compensation claims reach a successful settlement before a final hearing at court, there are a small number of cases that unfortunately don't reach a successful conclusion, and court proceedings are required. Where this is the case, you can rest assured that our expert solicitors will be with you every step of the way, and will ensure that the process is as stress free as possible.
Achieving a settlement
As part of the case, our experts wanted to ensure that Ian received the best treatment and rehabilitation available to aid his recovery. In order to ensure he had access to this, and following the specialist advice of the orthopaedic expert we enlisted, we arranged for Ian to undergo immediate nerve conduction studies and CT scans.
After working on valuing the claim in full, and while still preparing to take the case to a trial, our personal injury experts were able to successfully secure a five-figure compensation settlement for Ian. The case's successful outcome, achieved without the need for a trial, meant that time and money were saved, and Ian could finally move on to rebuild his life after the accident.
How can Slater and Gordon help?
If you've been involved in a cycling accident which has resulted in injury, whether this was caused by another party or a potential fault with your bike and equipment, speak to our experts today to discuss your next steps. Call us today for a free, confidential consultation on 0330 041 5869, or contact us online here.
Our specialist injury experts accept personal injury claims under a No Win No Fee agreement. This means that if you lose your case, you won't have to pay any legal costs, allowing you to bring a claim at no financial risk.