Personal injury
How to prepare for dangerous driving conditions
Dark nights, bad weather and wet or icy roads are just some of the factors that account for the winter months seeing a high number of road traffic collisions. Preparing yourself and your vehicle properly for the winter conditions can help you plan a safer journey and reduce your risk of being involved in an accident.
11 January 2021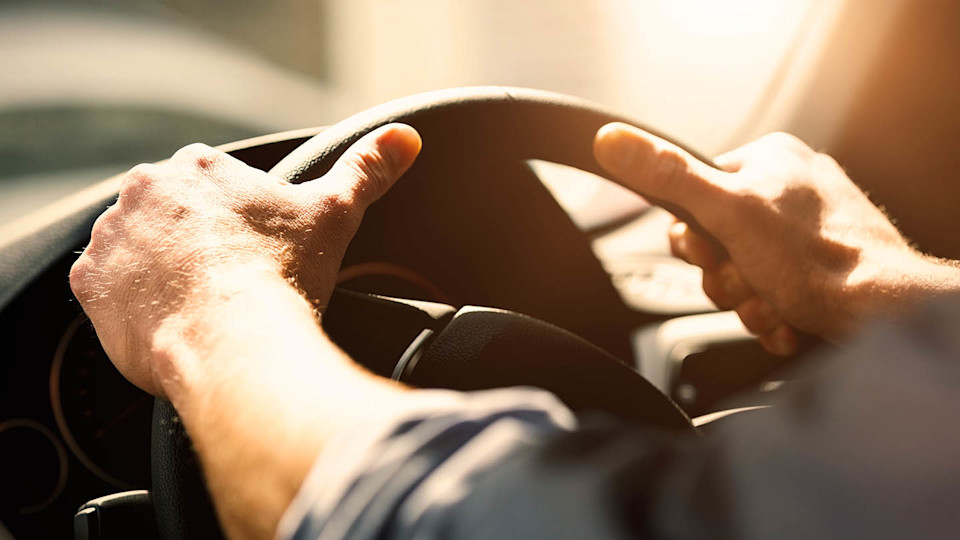 What are the risks when driving in winter conditions?
Accidents in winter weather are most commonly caused by lack of control and drivers not suitably adapting their speed. In fact, Highways England found that travelling too fast for the weather conditions was a contributing factor for one in nine road deaths in Britain in 2015. Speed is a huge risk to drivers as breaking distance doubles in wet conditions and is multiplied by 10 in snow or ice. This means when driving at 70mph in snowy conditions, it could take you further than the length of seven football pitches to stop your vehicle.
In 2019 alone, the Department for Transport reported over 1,600 accidents in Great Britain caused by rain, sleet, snow or fog with 22 fatalities. Slippery roads due to weather conditions also accounted to over 5,500 accidents and 55 fatalities.
At Slater and Gordon, we've represented thousands of individuals who've suffered catastrophic injuries due to road accidents. One client was unfortunately seriously injured in a hit and run road collision. You can learn more in this video.
How can you reduce the danger faced by driving in winter conditions?
When facing extreme winter weather, the best option to guarantee your safety is to avoid driving whenever possible. If your journey is essential, we advise you to consider how the weather will affect the handling of your vehicle.
Modifying your usual driving behaviours will reduce the risks, such as driving and breaking slower, planning your route ahead on roads that would've been gritted and keeping a safe distance from cars in front. Also keep an eye out for other road users such as cyclists, motorcyclists and horse riders especially when driving in the dark wintry mornings and evenings.
Adjusting our behaviour in rain, sleet, snow and icy weather is essential to minimise the chances of an accident occurring. It's extremely worthwhile to ensure you're prepared if an accident does occur. In 2014, a survey conducted by the Highways Agency found that a shocking 63% of drivers don't check their anti-freeze, oil, or water levels before setting off on a winter journey, with less than half of drivers checking if their lights worked.
We highly recommend checking the conditions of your car prior to your journey such as wind-screen wipers, lights, anti-freeze, battery and also preparing an emergency kit.
Your emergency kit should include:
Warm clothes
Blanket
Sturdy boots suitable for wintry weather
First aid kit
Hi-vis vest
Jump leads
A snow shovel
An ice scraper
De-icer
Before any car journey, it's a good idea to go through the POWDERY checklist:
Petrol (or diesel) – is there enough in your tank and do you know where the fuel stations are on your journey?
Oil – check the level is where it should be and fill up if needed. Ideally check levels once a month
Water – check there's enough and also check you have enough screen wash. Levels of these should be checked regularly
Damage – ensure there's no damage to your car such as on the wipers, lights or tyres etc.
Electrics – make sure your lights, indicators and controls are all working properly
Rubber tyres – make sure they're all correctly inflated with the legal tread
You – are you feeling well enough to drive? Make sure you're not tired or haven't taken any medication that could make you drowsy
When it comes to driving, especially in winter weather conditions, it's better to be safe than sorry. Make sure you and your vehicle are well prepared and that you have all the equipment you need that could help you if you're involved in an accident.
Our personal injury lawyers are experts in road traffic accident claims and are there to support you on your legal journey both professionally and personally should you wish to make a claim. Contact us on 0330 041 5869 or contact us online.