Personal Injury
Tracey Benson
Head of Serious Injury - South
I pride myself on being approachable and ensuring my clients feel at ease as well as delivering top quality legal service and getting the results they deserve.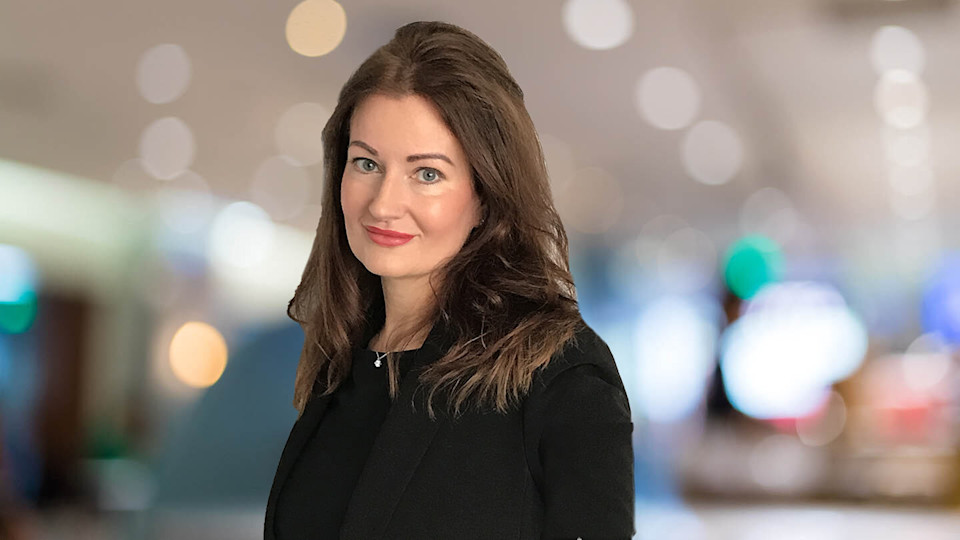 Get to know Tracey
I joined Slater and Gordon in London in 1992 and qualified as a solicitor in 2000. I am now a principal lawyer and head of the serious injury department in the South.
I have extensive experience surrounding all types of workplace accidents but also handle all types of serious injury cases including road traffic collisions, public liability and sporting accidents. I also deal with fatal accidents.
I have an interest in sports injuries and have handled notable cases on behalf of professional footballers and other sporting accidents which have attracted media coverage. I've been instructed by the Professional Footballers Association to represent their members.
I represent clients with severe acquired brain injuries, spinal injuries, injuries resulting in amputation (both traumatic and elective), severe burns and other multiple injuries and psychiatric injuries.
Career highlights
I have many memorable career highlights fighting difficult cases and have had numerous successful trial outcomes including Court of Appeal cases.
Notable cases of mine include a settlement of £975,000 for an amputee caused by an explosion in the workplace caused by extreme unsafe working practices, £900,000 for a Charlton Athletic Footballer and £500,000 for a professor of law at Middlesex University who fell and injured her knee at work.
Many of my cases have received media attention such as my settlement of £750,000 on behalf of a forensic examiner severely injured in Afghanistan when an item he was examining exploded causing catastrophic injury to his right hand. I recovered a 6 figure sum for a professional lady seriously injured by her Taekwondo instructor which featured in the national press.
In addition a settlement of £6 million for a tetraplegic client with difficult ex turpi liability issues. This case involved putting in place a comprehensive 24 hour care package and re-housing the client.
I also handled numerous cases arising from the Croydon Tram Crash.
Recognition
I've been regularly recognised in independent legal guides, Chambers and Partners and the Legal 500. They've provided many testimonials, the 2022 Legal 500 edition states: "Tracey Benson is a hugely experienced team
leader with a shrewd judgement and an innate ability to secure the best possible settlements for her clients." It also states: "Tracey Benson is the star lawyer at the firm. Tracey is a very well respected, first class practitioner. Opponents know they that they have met a formidable lawyer in Tracey. Tracey's clients adore her and know that she will put everything into their case. Not one to balk at a challenge, Tracey is one of the main reasons for the upward trajectory of Slater & Gordon."
The most recent 2022 edition of Chambers and Partners states: "Tracey Benson is recommended for her extensive workplace accident expertise. Within this area, she is particularly knowledgeable on sports injuries, frequently representing footballers involved in sporting accidents. She also handles RTA and military cases involving serious neurological and amputation injuries."
"Highly intelligent and cuts straight to the chase."
"Has an uncanny ability to get results even in the most difficult cases, and has amazing negotiation skills."
The extra mile
I'm a member of the Law Society, a member of the Association of Personal Injury Lawyers (APIL) and a member of the Association of Women Solicitors.
I regularly appear on the radio and television. I've appeared on Good Morning Britain, BBC news, London Live and regularly appear on national radio stations.
Many of my settlements have reached the national press. I have a reputation as a keen litigator and have a number of articles published in the legal press.
I also undertake pro bono work mostly relating to Inquest representation.
I regularly attend charity activities with Wheelpower, Spinal Injuries Association, Headway and the Matt Hampson Foundation.
Contact Tracey
Office: London
Taking on the Ministry of Justice, and winning, is a huge deal. This compensation means the world for me, as it marks the end of the most difficult and challenging years of my life so far, but also symbolises new beginnings for me too. Your sheer professionalism, friendly and approachable nature really helped to cut through the jargon and helped me to better understand what was going on. Client testimonial (for Tracey Benson)
I cannot say enough about my interaction with Slater and Gordon, in particular Tracey Benson. She has truly achieved a life-changing settlement for me enabling me to move on with my life. If you were thinking of choosing a solicitor on the no win no fee basis that I had, you will find a very helpful professional approach with realistic expectations being set out from the start. 5* Trustpilot Review (for Tracey Benson)
Following an accident at work, which has left me wheelchair bound and in need of an above knee amputation in the future, I am delighted that my solicitor, Tracey Benson, at Slater and Gordon has steered my case through to a successful conclusion. I am now in possession of my dignity and self-belief again. 5* Trustpilot Review (for Tracey Benson)