Personal Injury
Care worker sustains catastrophic injury at work
Our client tragically suffered a catastrophic injury at work. Our lawyers worked hard to get her the compensation she truly deserved.
19 January 2022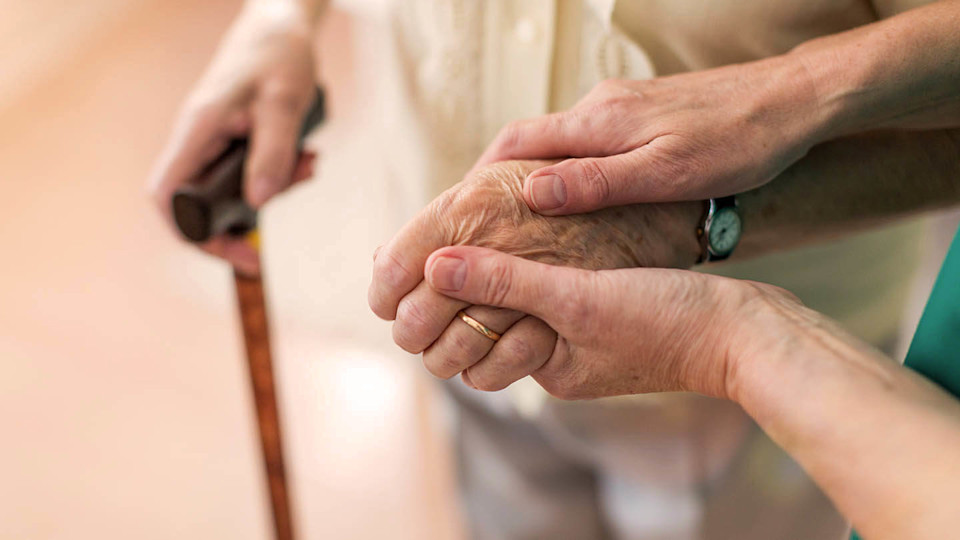 Our client, Sue*, worked as a care worker in a residential home before she fell victim to an attack by one of its residents. The resident punched her in the abdomen, tragically leaving her with a paralysed stomach and denying her of the ability to eat or drink ever again. Sue developed gastroparesis after the attack which meant that she now has to be fed through a line attached to a feeding bag for 17 out of 24 hours per day.
The consequences were devastating and life-limiting. She couldn't work and her life suddenly became dictated by her need to be fed artificially in a sterile environment – a room which must be steam cleaned to prevent the risk of infection. Her daily life has been severely limited, and she now requires very high levels of care and frequent use of a wheelchair. To add to all of this, her independence had been stripped. Having lived alone before, she was forced to move in with her mum who had to take on care responsibilities.
It was highly recommended that Sue get in touch with our personal injury lawyers at Slater and Gordon, who have a track record of obtaining substantial compensation for victims of catastrophic incidents. Once on the case, it was clear that the crux of it lay on the basis that, at the time of the incident, Sue was left with just one other member of staff to work with, for a resident who required three staff members to be present. The care home had clearly not assessed the risks involved and so our lawyers aimed to prove that the care home was liable.
The case was complicated by the opinion of the medical experts that there may be a psychiatric element to the gastroparesis, and our lawyers gathered expert evidence from a range of experts in gastroenterology, psychiatry, haematology amongst others to investigate. The care home strongly disagreed with numerous aspects of the claim and denied responsibility for the incident, which created yet more obstacles for our legal team. However, after their tireless work, our lawyers were able to secure substantial settlement for Sue out of Court. The compensation will allow Sue to pay for her future care and support needs and her own accommodation which can be setup and tailored to her feeding, care, and safety needs.
Nicholas Hagi-Savva, Senior Associate who represented Sue, commented after the out of Court settlement: "Sue's injury occurred in rather innocuous circumstances at work but it is one of the most devastating cases I have had to deal with in terms of the impact on her life. Many cases come and go throughout your career and, though we help all of our clients as best as we can to achieve successful outcomes after serious and catastrophic events, there are some cases and some clients that stay in our minds long after we part ways, and I know that Sue's case (and Sue and her mother as individuals) will stay in my mind for some time to come."
Slater and Gordon has also supported her by setting up a Personal Injury Trust, and providing some initial advice for will writing and financial planning. The case was finally put behind her in June after an arduous battle for justice, leaving her able to focus on her future.
*Client's name has been changed to ensure anonymity.
If your employer failed in its duty of care and you've been injured as a result, you have the right to seek justice. Our team of highly experienced personal injury lawyers can take you through the claims process on a No Win No Fee basis, which means there is no financial risk. Speak to an expert today.