Personal Injury
Accident on EasyJet flight left passenger scarred
While flying with EasyJet, our client had hot beverages spilt over her, leaving her physically scarred. Hear how our travel litigation team is supporting her claim.
15 August 2023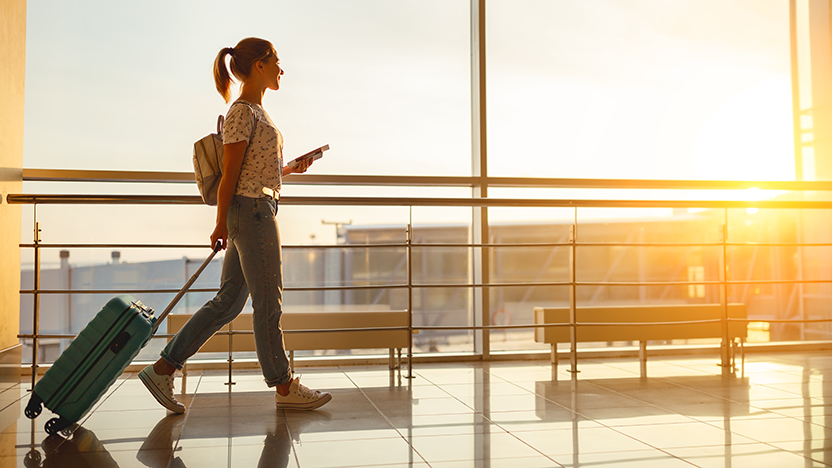 Daisy was on her flight with EasyJet, ready to enjoy her holiday, when she ordered some hot drinks and placed them on her tray table. Unknown to Daisy, the tray table was defective, which resulted in the hot beverages spilling on her, burning her body.
Immediately, the burns caused Daisy extreme pain and she sought medical attention to treat them. While on holiday, she had to buy special shorts to sleep in due to the burns which have since caused permanent scarring to her body.
How Slater and Gordon are helping
Despite being in the initial stages, our expert travel litigation team was immediately prepared to support Daisy's case.
The specialist lawyers involved are currently in the process of detailing her losses to accurately determine the value of her claim. Not only do we explore any loss of earnings, due to being unable to work, but also factor in any previous or future medical expenses that Daisy may incur for treatment, aids, and rehabilitation.
Aside from compensation, the team is also organising an examination with a plastic surgeon to determine whether the appearance of Daisy's scars can be reduced. Daisy's claim falls under the Montreal Convention 1999, which covers what the airline is liable for in respect of passengers and their luggage. Under the convention, the airline can be liable when it comes to accidents that cause injury.
For these claims, the passenger needs to prove several things, to establish that an accident happened:
That an event or happening occurred – this will have to be whilst on the plane, or while getting on or off the plane;
That the accident was unusual or unexpected;
The accident was external to the passenger; and,
That the above caused the injury.
You also only have a two-year time period from the date of the accident to bring a claim, under the Montreal Convention, so it is important to seek legal advice as soon as possible. It is best to do this as soon as you return to the UK, if you've been abroad, as the information is still fresh in your memory and evidence can be gathered to support your claim.
What to do if you've been injured on holiday
While you might not expect getting injured while travelling abroad, it is best to be prepared, just in case. To help ensure your safety and that of your fellow travellers, we suggest downloading our travel guides for your chosen destination. These guides will equip you with the necessary information to seek medical attention promptly and gather evidence for a potential claim in the event of an incident.
If you have been injured either while aboard a plane, on another method of transport, or during your time abroad, it is advisable to get in touch with our team of travel litigation experts. Any accident resulting in injury can be quite distressing, and the situation can be even more challenging when it occurs in a different country, so having travel litigation experts working on your case alongside you is always advisable.
Get in contact with our travel litigation experts at 0330 041 5869 or online.