Discrimination in Mental Health
Mental health negligence
When discussing mental health with professionals, symptoms can be downplayed or ignored. If you haven't felt listened to when discussing mental health, we have provided the tools you need to advocate for yourself.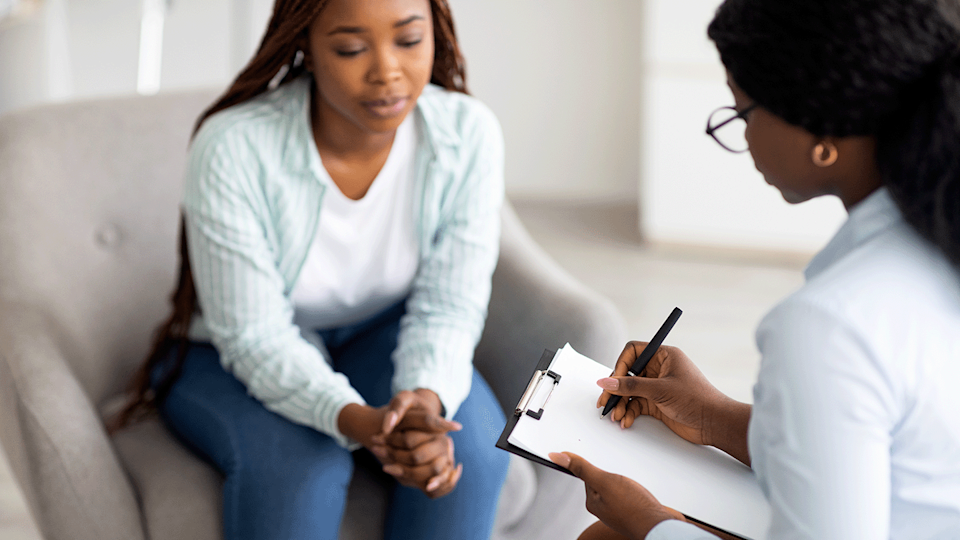 How our toolkit helps
If you still don't feel like your voice is being heard, download our advocacy support pack which contains template letters that can be sent to your healthcare provider, highlighting and recording the poor quality of care you believe you have received. You can also read information on a range of topics, including:
The impact of discrimination on mental health care
Third parties and mental health charities you can reach out to if you need support
Case studies showing how we've supported people that feel the same way as you
What to do if you do experience medical negligence
Download our self-advocacy tool kit here
Click here
Why is advocating for better mental health support important?
Unfortunately, many people in the UK will experience mental health stigma. In most cases, there are no simple blood tests or scans that can diagnose a mental health issue, so it's crucial that your doctor actively listens to you when you're describing what you're feeling. Inadequate assessment, treatment gaps, and stigmatization, are some of the many ramifications of poor medical treatment.
If you aren't being listened to, or feel that you aren't being taken seriously, there can be severe consequences – a mental health misdiagnosis can exacerbate symptoms.
When individuals suffering with mental health problems feel they aren't listened to or taken seriously, it can have severe consequences on their well-being. The negative implications of neglect are incredibly far-reaching, extending beyond the immediate impact of the individuals mental health, affecting their relationships, work, and overall quality of life.
If you feel your voice hasn't been heard, you're not alone. The Care Quality Commission's 2020 Community Mental Health Survey shows that more than a quarter of people (28%) said that they would not know who to contact, out of office hours in the NHS, if they had a crisis; 17% of those who did try to make contact with the correct person or team said they did not get the help they needed. A further 2% were unable to make contact at all.
If you have concerns regarding a family member's care whilst receiving help for their mental health, we've created a guide on what your legal rights are. You can find it here: Mental Health Treatment in Hospital – Legal Rights | Slater + Gordon
How to advocate for yourself in a healthcare setting
Being your own advocate means educating yourself around your health condition and taking time to gather reliable information. This way, you can have informed discussions with healthcare professionals that better dictate your healthcare journey. Here are some valuable resources to help you feel confident in a healthcare setting:
Be prepared and organised for any appointments with healthcare professionals: actively engaging in conversation, asking for clarification when necessary, and openly sharing your thoughts.
If you feel that your concerns are not correctly addressed or think your doctor hasn't listened to you, don't hesitate to ask for further explanation, or seek a secondary opinion. Your understanding of your own healthcare journey is of upmost importance.
How Slater and Gordon can help
It can be difficult to discuss your mental health concerns with healthcare professionals. Unfortunately, there is still social stigma when it comes to mental health support and all too often mental health misdiagnosis occurs leading to the incorrect treatment. In fact, our latest research shows that 31% of people wouldn't feel confident approaching their GP with a mental health issue. By sharing accessible and comprehensive information on how to advocate for yourself in a healthcare setting, we want to create a culture of self-advocacy that will ultimately lead to better health outcomes for all.
If you feel that your mental health concerns have not been taken seriously, you can contact our medical negligence experts, to get advice you need to find out if you have a claim. You can contact on 0330 041 5869 or online.