Will writing
10 reasons why you should make a will
Writing a will lets you control how your estate is divided and if you do not have one your estate may be distributed according to the law of intestacy. Take a look at the top benefits of writing a will.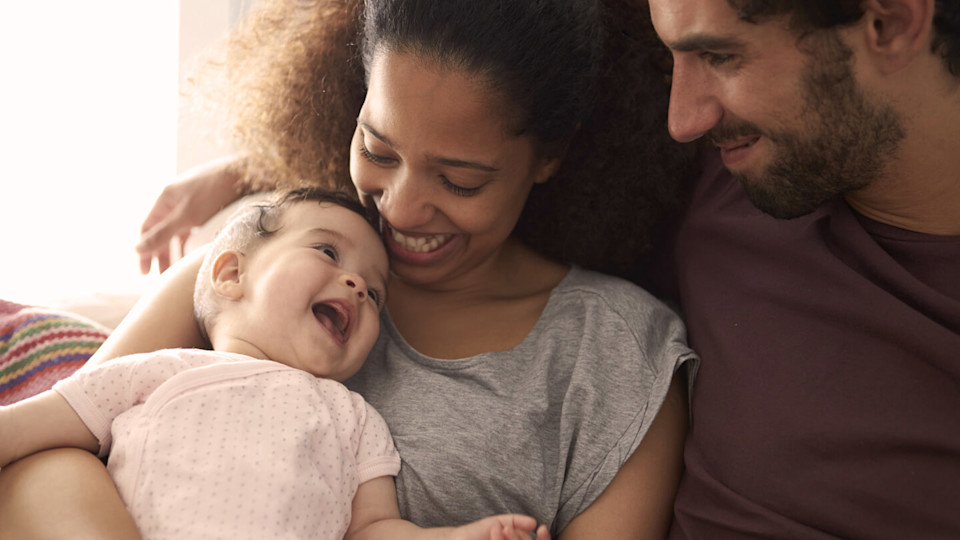 Call us now for wills and probate support
Slater and Gordon have experts in wills ready to help you. Contact us online today or call us on freephone 0330 041 5869 to speak to one of our friendly advisors.
Wills, trusts, tax and probate solicitors
Contact us
Thank you for your interest in Slater and Gordon's will writing services. Our team are currently at full capacity, though if you'd still like to pass on your details, please contact willsandprobate@slatergordon.co.uk and we'll contact you next month to discuss which of our services is suited to your needs. For more information on what you should consider including in your will, visit our will writing guide.
1. Responsibility of your minor children
A will may not only cover how your estate is shared amongst beneficiaries, but it can also define other arrangements, such as the custody of your children.
It is a difficult topic to think about, but if you have a family or you are pregnant, you will want to make sure your children are cared for in the event of your death. We handle your situation with the utmost sensitivity and give you expert legal advice on how to write this section of the will.
2. Caring for your partner
The intestacy law is based on the traditional perception of family. Even if you've spent 20 years with your partner, if you are not married or in a civil partnership, they will be left with nothing if the estate is shared according to the intestacy law. With a will, you can care for your partner when you die.
3. Caring for loved ones
The intestacy law will not consider your stepchildren or foster children as beneficiaries if they are not adopted. We want you to be able to choose who should benefit from your estate and strongly advise you to make a will.
A will can also define arrangements such as who is to live in your home. Without a will, your partner or children may be forced to leave their home because someone else is entitled to part of it and your loved ones may not be able to pay them out.
4. Defining medical treatment
A will can also include your final wish regarding medical treatment if you are too ill to communicate. This is called a living will. To be able to respect your wish, a living will should be written very carefully and we recommend you seek consultation from a legal adviser.
5. Avoiding the intestacy law
The intestacy law shares out the estate between different beneficiaries according to a fixed set of rules. This is how someone you don't even know can profit from your estate.
6. Caring for your pet
You may also want to look after your pet. In your will, you can make provision for your pet. You could appoint a guardian for your pet in the same way as you may appoint a guardian for your minor children. It is best to discuss this with your proposed guardian to ensure they would be willing to take on the role. You may wish to leave a share of your estate in a simple trust to be used for the care of your pet and appoint trustees to manage the fund.
7. Minimizing inheritance tax
Inheritance tax is not only based on the value of your estate but also on whom you leave it to. Property left to your spouse is automatically exempt from inheritance tax. Property left to your children or grandchildren can generate a lower inheritance tax bill due to the additional threshold available under the residence nil rate band. Read more on how we can help.
8. Protecting property
If you have property in your name and you care for the people who live there, you can give them a right to reside or leave part of the property to them.
9. Avoiding family disputes
Unfortunately, sharing out an estate often causes disputes within families or other beneficiaries. Avoiding disputes is often an important reason for writing a will. With a coherent will, professionally drafted and well documented, your estate can be shared without causing disputes. Read more on contesting a will.
10. Supporting a charity
Often, people want to support a charity with all or part of their estate. Maybe you benefited from the charity and want to give something back or maybe you just strongly support their cause. You are entitled to leave your estate to whomever you like. To make sure your chosen charity will benefit from your estate, you will have to list them as beneficiaries in your will and define what share they'll get.
Are you ready to make a will with us?
If you don't have a will, our team of solicitors are here to offer their expert assistance. We offer a wide range of will writing services, call us on 0330 041 5869 or contact us online here and we'll be happy to call and discuss your situation without obligation.
Prices quoted on this page include VAT.
Very pleased with the service I received from Slater and Gordon. All actions required were carried out in a sympathetic and efficient manner. Clarification of requirements were indicated in a clear and precise detail with good communication.

Mr S, Lancashire (wills, trusts & probate case)
My lawyer was very helpful at all stages of the process. She explained things clearly and was very flexible and helpful in dealing with my challenging personal circumstances. I would highly recommend.

Ms G, Lancashire (wills, trusts & probate case)
I am thrilled with how fast my Grant of Probate was dealt with and how lovely everyone was. I would highly recommend their services.

Mrs E, Manchester (wills, trusts & probate case)