Will writing
What to put in your will
Writing a coherent will can be a complex task. This guide should help you with what should be included in your will. If your questions remain unanswered about what to put in your will, get in touch.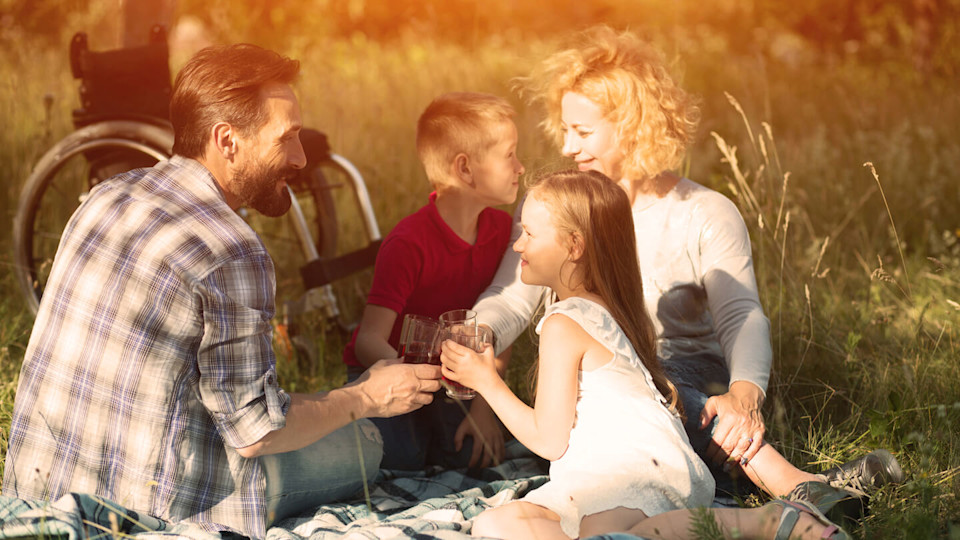 Call us now for will writing support
Slater and Gordon have experts in wills ready to help you. Contact us online today or call us on freephone 0330 041 5869 to speak to one of our friendly advisors.
Wills, trusts, tax and probate solicitors
Contact us
What to include in a will
A will may not only cover your estate and define beneficiaries but can also define other arrangements such as:
Custody of your children, step-children or foster children
Funeral arrangements
Care for your pets
For a more general overview about different types of wills, see our simple guide to wills.
1. Responsibility for your minor children
If you have children under 18, we strongly advise you to set up a will, which settles the custody of your children. It is a difficult topic to think about, but if you have a family or are pregnant you will want to make sure your children are cared for in case you die. We handle your situation with the utmost sensitivity and give you expert legal advise on how to write this section of the will.
2. Sharing your estate
When sharing your estate, there are quite a few questions you may want answers to:
How do you want to divide your assets between friends, families and charities?
Are there assets, e.g. furniture, jewellery, family heirlooms or collections that you want to give to a specific person?
Whom do you leave your property to? If it's a jointly owned property, it will automatically go to the other party. Otherwise, you may want to consider that giving your property to a direct descendant or spouse may result in a lower inheritance tax bill.
Do you want to give the right of residency to current tenants or occupiers of a property?
If you have digital assets, make sure to consider them in your will. Make sure to provide a list of passwords to the executor but do not put any sensitive information into the will itself. Once a Grant of Probate has been issued, the will is a public document and anybody may potentially have access to it.
Also think about trust wills. With a trust, you can nominate a person to spend trust money on behalf of yourself, protecting your interests. With a trust, you can also protect your estate from people who shouldn't benefit from your assets. This could, for example be the new spouse of your current husband.
3. Your residuary estate
What remains after payment of any debts, liabilities, testamentary expenses and legacies is known as your 'residuary estate'. It is important to include a residue clause in your Will to avoid your estate being partially intestate.
4. Care for your pets
In your will, you can make provision for your pet. You could appoint a guardian for your pet in the same way as you may appoint a guardian for your minor children. It is best to discuss this with your proposed guardian to ensure they would be willing to take on the role. You may wish to leave a share of your estate in a simple trust to be used for the care of your pet and appoint trustees to manage the fund.
5. Funeral arrangements
It is important to note that your instructions on funeral arrangements are not legally binding and it is up to the executor to decide. However, last wishes are usually respected. If you have views on organ donation, the disposal of your body or even your tombstone, it is worthwhile to mention them in your will.
Make sure to inform your named executor of these wishes. Sometimes, the will won't get read until after the funeral arrangements are made.
6. Naming an executor
The executor is the person that fulfils your will on your behalf. If you don't name an executor or if this person is unable or unwilling to act as executor, an administrator will be defined by law. We advise you to name an executor in your will and ask the person if they agree to take up this task. It is also possible to name substitute executors in your will who can be appointed if your named executor is unwilling or otherwise unable to act.
Very pleased with the service I received from Slater and Gordon. All actions required were carried out in a sympathetic and efficient manner. Clarification of requirements were indicated in a clear and precise detail with good communication.

Mr S, Lancashire (wills, trusts & probate case)
My lawyer was very helpful at all stages of the process. She explained things clearly and was very flexible and helpful in dealing with my challenging personal circumstances. I would highly recommend.

Ms G, Lancashire (wills, trusts & probate case)
I am thrilled with how fast my Grant of Probate was dealt with and how lovely everyone was. I would highly recommend their services.

Mrs E, Manchester (wills, trusts & probate case)