Will writing
The pitfalls of D.I.Y will writing
There are a number of potentially disastrous pitfalls you can encounter when writing your own will. We examine some of the more common problems.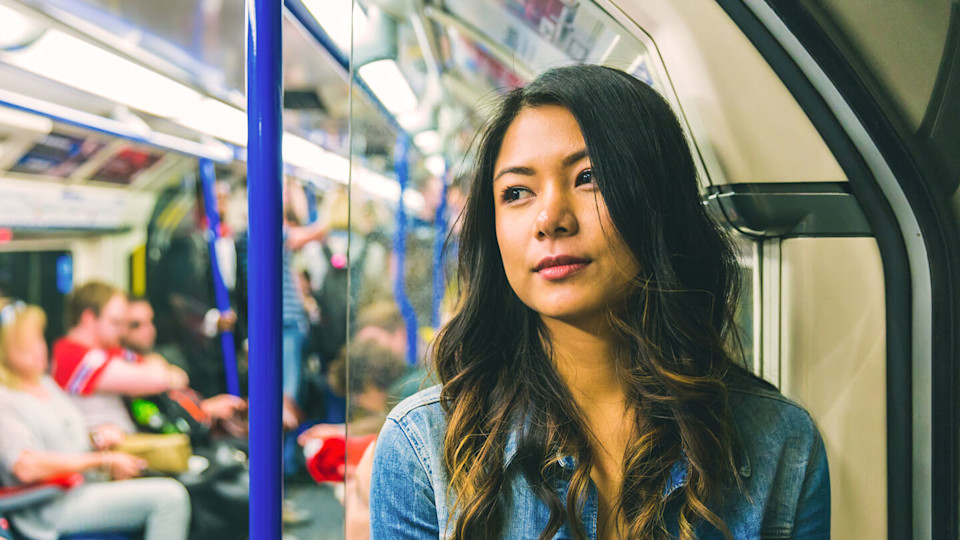 Call us now for will writing advice and support
Slater and Gordon have experts in wills ready to help you. Contact us online today or call us on freephone 0330 041 5869 to speak to one of our friendly advisors.
Wills, trusts, tax and probate solicitors
Contact us
Why should I make a will?
It allows you to choose who you wish to benefit from your estate and who you do not wish to benefit, upon your death
It allows you to appoint guardians to care for minor children, in the event that both parents die whilst the children are still minor
It can be used to protect your assets, for example, from someone who is irresponsible with money or from divorcing family members
It can be used to protect your beneficiaries, for example, from being taken advantage of financially
This guide will help you understand that having your will drafted professionally can save anxiety and cost in the long run. Our team are experts at helping individuals draft a will and will ensure your will and documents are legal and valid. Contact us on 0330 041 5869 today to speak to our friendly team.
Why should I get proper legal advice?
A homemade will is often at risk of being declared invalid because the terms of the will are ambiguous or the will might result in a partial intestacy because the will fails to effectively dispose of your assets in the correct manner.
Risks include:
The Courts of Chancery entertain a steady stream of litigants vying to show that they were the intended beneficiary from a poorly drafted will
Legal documents still use old-fashioned language, more often than not, and yet the implication of a single incorrect word can affect what your will intends.
The interpretation of will clauses in professionally drafted wills have stood the test of time for centuries
The legal rules surrounding making a valid will are very exacting and are strictly enforced by the courts. Do you know who will inherit your estate if your will is not valid?
Unqualified will drafters do not always understand the intricacies and nuances of will clauses. Legal clauses can sometimes be placed into a perceived template which can put it out of context and result in errors.
For these reasons and many more, you should ensure that your will is drawn up by a specialist qualified lawyer. We offer a wide range of will writing services, with expert support to write your will. Call us on 0330 041 5869 or contact us and we'll call you.
If I make a DIY will, what can go wrong?
At best some gifts in your will might not take effect – at worst your will might not be valid at all.
Potential pitfalls:
Your executors
Do you know why you need an executor?
How many executors? (the answer is not always the same)
What if you don't specify anybody to be an executor: do you know who then controls how your estate is collected and safeguarded and ensures that it is paid over to the rightful beneficiaries?
Trustees
Do you know if your estate will need a trustee? If so, how many trustees?
What happens if you need a trustee but haven't specified one?
Why are the executors usually also the trustees - and do they have to be the same people?
Why might you want different types of trustees?
Guardians
Do you know who will raise your infant children if you do not specify somebody?
And what role might the Family Law Courts then have in deciding who should raise your children?
Who has priority if you appoint more than one guardian – could this lead to a "tug-of-love"?
Gifts and Legacies
Using the correct language in your will is vital to ensure that your wishes can be carried out after your death.
What happens if somebody you include in your will dies before you – where does that gift go?
Did you know that some gifts automatically pass to somebody else if you do not specify a fall-back provision?
What happens to a gift if you no longer own that asset at your death?
What if you have several assets of the same description but of differing financial value, e.g. cars
What happens if some items in your will have to be sold by the estate to pay debt, Inheritance Taxes, or administration fees?
Even how you describe a gift in your will can have implications as to whether or not that gift will take effect – so don't take that risk!
Beneficiaries
How would you feel if you knew that your estate did not go to the people, charities, or organisations that you have chosen, or if it's not been used for the purposes you had intended?
Do you know what the law says about infants receiving assets or money from your estate?
How do you ensure that you can leave inheritance for a minor and how it will be protected until they reach an age that you feel they are mature enough to be responsible for it, for example at 21 or 25?
Can you make financial provision to provide for a family pet, and if so how?
Can you leave a gift to a charity and specify your preference as to how the gift is to be used?
Why is the name, address, and registered charity number important?
Whilst you want to be certain that your estate passes to those people or organisations that you choose, what if you want to ensure that it does not pass to a certain individual you are no longer in touch with, or possibly worse – that you are not yet divorced from?
How would you feel if that person resulted in inheriting your estate because your will had not been drawn up correctly, invalidating it.
Have I even made a valid will?
How do you know? What are the legal formalities that make a will valid?
What is a witness to a will and how many do I need?
Who can witness my will and what is the effect if an executor or a beneficiary witnesses my signature? The answer is not the same!
Can I amend my DIY will by writing other clauses on it, or on a separate sheet of paper, at a later date?
What is the effect of any amendments that I make to my DIY will?
Remember, if your will is invalid when you die then there will not be the opportunity for you to amend any mistakes.
What if I have already written my own DIY will?
Contact us immediately for advice and any assistance you might need to rectify it.
Next time you want to write a will or make any changes to your existing will, please contact us so that we can draft your will professionally and take the worry out of not knowing if you have written it correctly!
Our team of specialist lawyers prepare thousands of wills every year and can advise you on any of the more complicated or specialist clauses that might be relevant to your circumstances, for example:
What if I want somebody to be able to live in my house after I have died – what provisions do I need to include in my will?
What if I own my own company or run a business and want it to carry on after my death, or what if I want to pass it on to my employees or family members?
What if I own property abroad –

Do I need to know anything about the law of the country where that property is situated?
How do that country's inheritance laws affect a will I write in England and Wales?
Is it relevant if I've already had a will made abroad?

What if any of my beneficiaries are receiving benefits from the government? Can I leave them something without jeopardising their entitlement?
Can I leave an inheritance for somebody in a way that nobody else will know who it is intended for (that is, make a secret gift)?
These might sound like fanciful provisions, but our specialist will drafting lawyers prepare wills with highly complicated personal and tax-saving provisions like these every year.
Increasingly, we are coming across DIY wills that do not make the provisions intended at the time they were written, and blissful ignorance ensures that the errors in the will are never corrected - then it's too late.
A poorly drafted will can have expensive tax consequences or lead to expensive court litigation, just to understand how the law says your estate must be divided.
So don't leave it to chance as it could result in costing your estate considerably more than you could ever imagine. Call us on 0330 041 5869 or contact us and we'll call you.
Prices quoted on this page include VAT.
Very pleased with the service I received from Slater and Gordon. All actions required were carried out in a sympathetic and efficient manner. Clarification of requirements were indicated in a clear and precise detail with good communication.

Mr S, Lancashire (wills, trusts & probate case)
My lawyer was very helpful at all stages of the process. She explained things clearly and was very flexible and helpful in dealing with my challenging personal circumstances. I would highly recommend.

Ms G, Lancashire (wills, trusts & probate case)
I am thrilled with how fast my Grant of Probate was dealt with and how lovely everyone was. I would highly recommend their services.

Mrs E, Manchester (wills, trusts & probate case)