Personal Injury
Will Cornwell
Principal Lawyer
My clients need understanding, compassion and legal excellence. And that's what my team and I set out to provide every day. It's a role which I feel very privileged to have.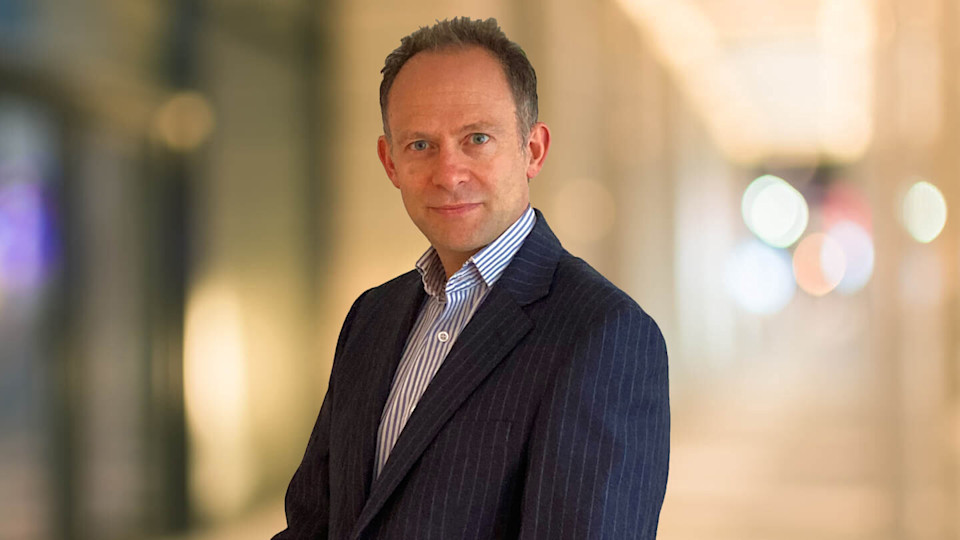 Get to know Will
I am a principal lawyer based in Slater and Gordon's London office. I specialise in personal injury law and have done so for over 25 years. I represent both seriously injured clients, and the families of those who have died as a result of major trauma.
On behalf of my clients and their families my role is to:
Seek justice and compensation
Facilitate care and rehabilitation
Guide and support through the myriad of difficulties they face following major trauma
Whilst legal expertise is at the heart of what my team and I provide, our clients can expect a lot more. Where possible, we seek early interim payments to enable swift access to care, therapies and equipment; and to alleviate financial hardship. We also work with various charitable organisations and know when they can step in to help.
I am only too aware of the hardship and chaos that major trauma can cause, no matter how it has come about. I now principally specialise in trauma caused by road traffic collisions but through my career I have helped clients who have come by harm in all sorts of circumstances, from traumatic incidents (deliberate and accidental) to sub-standard medical care.
I have a particular interest in brain injury and over the years have represented scores of people who have suffered traumatic brain injuries, from the mild end of the spectrum to the most devastating.
Career highlights
Career highlights arise every time a case success makes a palpable difference to the life of a client and their family; and when I overcome a legal challenge which at times might have felt against the odds. Recent examples include:-
Recovering substantial damages on behalf of a widow and her young children, following the tragic loss of her husband who was killed by a lorry on London's roads.
Negotiating a seven-figure settlement on behalf of a cyclist who sustained a severe traumatic brain injury after a "near miss" incident with a car.
Putting in place a privately funded care and rehabilitation package for an elderly lady who sustained devastating injuries leading to a through-knee amputation.
Settling a claim arising from serious burns following the rupture of a hot water bottle.
Providing pro-bono inquest representation to a family who tragically lost their child following a road traffic collision.
A successful Court of Appeal challenge which resulted in an extension of the boundaries of the law of vicarious liability following a violent assault on my client by his boss.
Achieving a substantial settlement on behalf of a seriously injured client who was deliberately run down by the driver of a motor car.
Recognition
The independent legal directory, the Legal 500, recognises me as a key lawyer in the field of personal injury law. The 2022 edition described me as: "Will Cornwell has an excellent eye for detail and getting the very best possible result for his clients."
"Will Cornwell is empathetic and diligent. He is a sensible and fair minded lawyer. Will is often instructed on high value cases which he deals with sensitively."
The extra mile
Charity work is important to me. I represent the firm as member of the RoadPeace legal panel and I'm the lead lawyer for the firm's legal panel membership with The Silverlining Brain Injury charity. I also support The Brain Tumour charity.
I've delivered extensive training to clinicians, therapists, police and charity workers on subjects including the interplay between the litigation process and rehabilitation; road traffic collision reconstruction; and inquests. I'm also frequently invited to provide comment to the national media on issues relating to serious injury and road safety.
Contact Will
Office: London
As things draw to a close I would like to extend my personal thanks and that of the family for your empathy and professionalism throughout the case which has been priceless. Client testimonial (for Will Cornwell)
Will was very informative and compassionate throughout my case. And I was made to feel my case was as important to him as it was to me. Client testimonial (for Will Cornwell)
Thank you so much from the bottom of our hearts for being there for us through the trials and tribulations of the case and never ever giving us anything other than your very best service. Client testimonial (for Will Cornwell)