Medical Negligence
Madeline Seibert
Technical Director - Medical Negligence
I'm passionate about uncovering the truth and fighting for justice for those who've suffered catastrophic injuries through clinical malpractice.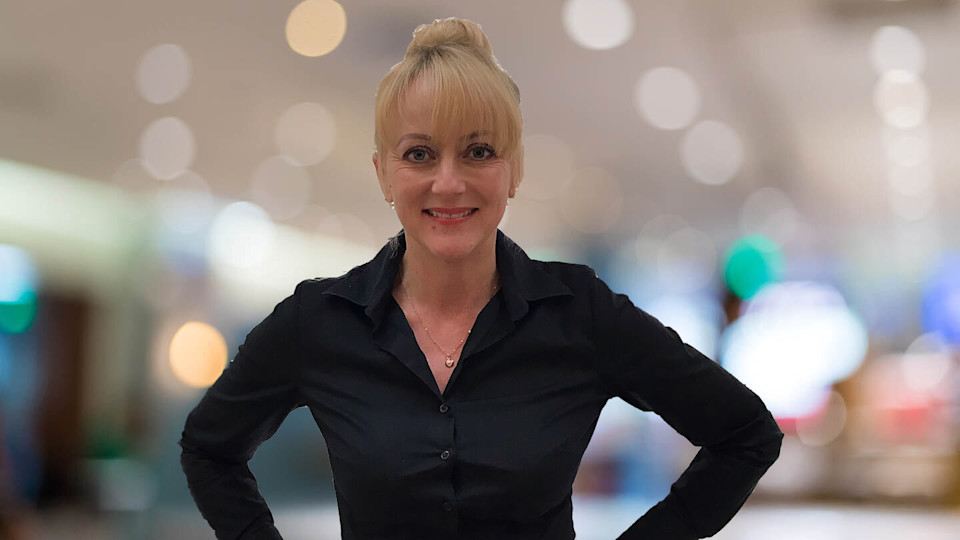 Get to know Madeline
I have over 20 years' experience as a specialist medical negligence solicitor. I joined Slater and Gordon as the medical negligence technical director in 2019 following my role as partner and head of medical negligence at a regional legal practice. I was delighted to be given the opportunity to use my skills and experience at a national level at Slater and Gordon.
Having more than two decades of experience, I'm extremely experienced in representing clients who've suffered serious and catastrophic injuries as a result of medical negligence. I have a specific specialism in representing children with brain injuries caused by birth injuries. I'm currently recognised in the Legal 500 as a key lawyer and I've been described by Legal 500 (2022) as "an experienced, capable, down to earth and effective litigator", (2020) as a "colossus in the field" of medical negligence who "brings huge experience, professionalism and empathy" (Legal 500, 2018) along with being "an absolute gem and conscientious worker who is passionate about her clients" (Chambers, 2018).
Career highlights
In the two decades I've been specialising in medical negligence, I've had many career highlights. I see it as a privilege to help to secure justice and much needed compensation to aid rehabilitation, housing, care and support. I'm very proud to have helped so many deserving people to move forward with their lives after suffering from catastrophic injury.
Most recent highlights include a cerebral palsy case settlement of £14.4 million and a Court of Appeal case where treatment of meningitis was delayed in a 13-month old baby in which compensation was secured for the child in the sum of £4 million.
Recognition
I have a number of accreditations. I'm an accredited panel member for both the Law Society for Clinical Negligence and AvMA (Action Against Medical Accidents). I'm also an accredited Senior Litigator by APIL (Association of Personal Injury Lawyers) and Clinical Negligence Panel Member for APIL. I'm also an accredited APIL Assessor for Clinical Negligence panel applications.
Additionally, for the past several years I've been recognised and recommended by independent legal guides, the Legal 500 and Chambers and Partners.
The 2022 edition of Chambers and Partners has ranked me as a Band 3 lawyer and states: "Madeline Seibert focuses her practice on the representation of children who have suffered brain damage leading to cerebral palsy, as a result of failures to diagnose illnesses and obstetric negligence."
The Legal 500 2022 edition has recommended me as a 'Key Lawyer' and states: "'Madeline Seibert is a very experienced, capable, down to earth and effective litigator. Really knows her stuff."
I was also a finalist for the Clinical Negligence Lawyer of the Year award at the Personal Injury Awards 2021.
The extra mile
I'm a keen supporter of charities who provide access to justice including Citizens Advice where I was a Trustee for over a decade and AvMA (Action Against Medical Accidents), where I was a volunteer for many years during my early years of practice and more recently have raised funds through running the London Vitality Big Half marathon. I'm very proud to have been recognised by Chambers as "wonderful with clients, very reassuring and willing to go the extra mile for them".
Contact Madeline
Office: London
A solicitor who is at first a human being, then a highly skilled professional with an incredible knowledge of the law and how it can be applied to benefit the customers and make people's lives better. Fantastic - will recommend a million times over to other claimants! The Legal 500 (for Madeline Seibert)
The fantastic Madeline Seibert's practice covers obstetrics and psychiatric cases, including brain injury claims, where she recently represented a Claimant minor who suffered deafness and brain damage following the failure to be admitted to hospital. Chambers and Partners 2018 (for Madeline Seibert)
Fabulous, really hard working and will go more than the extra mile for the client. Chambers and Partners 2019 (for Madeline Seibert)