Significant settlement for tractor collision
Our client suffered several injuries after being involved in a road traffic accident. Here's how we helped him secure compensation.
23 November 2022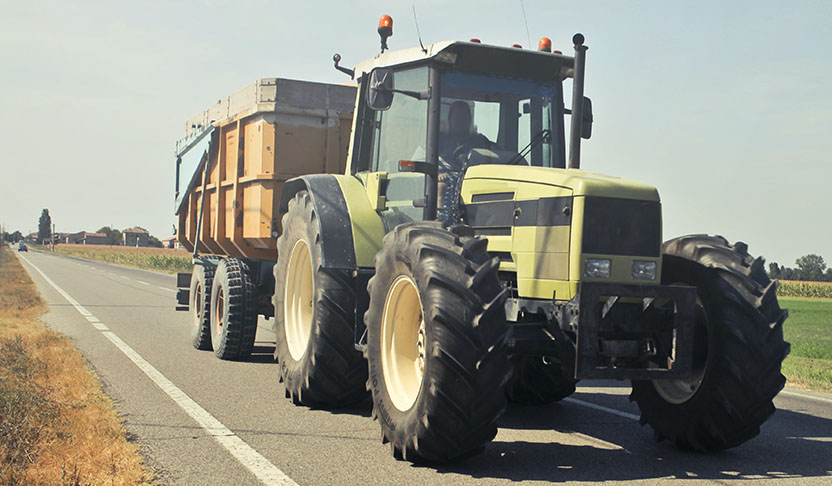 Our client, James* was 25 when he faced life changing injuries in a road traffic accident. He was a passenger in a refuse lorry which collided with a tractor on the A64 in Yorkshire. He suffered from several injuries including: pulmonary embolus, back and shoulder injury, fractures and sprains in his leg, and psychological injuries. Due to James' suffering, he needed a course of pain management treatment, this involved injections, CBT and physiotherapy.
How Slater and Gordon helped
After his accident, James got in contact with our road traffic accident team to find out about his options. After assessing the success of his case from the first call, our serious injury principal lawyer, Jenny Keith, started working on the personal injury claim.
20 months after the accident, the defendant admitted liability, but other factors including quantum and causation were disputed by the defendant.
Jenny and her team obtained medical evidence from an orthopaedic surgeon, respiratory physician, consultant in pain management, psychiatrist, neurologist and vascular surgeon. Based on the information gathered from the medical evidence, Jenny amended various aspects of the claim to plead provisional damages.
The defendant was invited to a joint settlement meeting, in an attempt to settle a compensation claim between the two parties. This was initially refused, but did eventually move forward and settled on a full and final basis, but with an uplift to reflect the circumstances. Jenny and her team achieved a personal injury settlement of £500,000 and treatment costs covered up to £25,000, ensuring James has financial security for the future and can access any further rehabilitation he needs to recover.
How can Slater and Gordon help you?
Here at Slater and Gordon, our expert road traffic accident and personal injury solicitors are here to help you take the next steps following an injury. The impact an injury can have in your life can be devastating and life changing, and our solicitors are here to support you through this difficult time.
At Slater and Gordon, the majority of our road traffic accident cases are carried out on a No Win No Fee basis. This means you won't be out of pocket to make a claim, there will only be a fee if we win your case.
With offices all over the UK including London, Manchester, Cardiff and Edinburgh, there will be a personal injury solicitor nearby to help. If you've been injured in a road traffic collision, contact us on 0330 041 5869, or you can contact us online here to speak to a specialist.