Medical Negligence
How to spot sepsis and what to tell your doctor
How to spot sepsis and what to tell your doctor
09 December 2022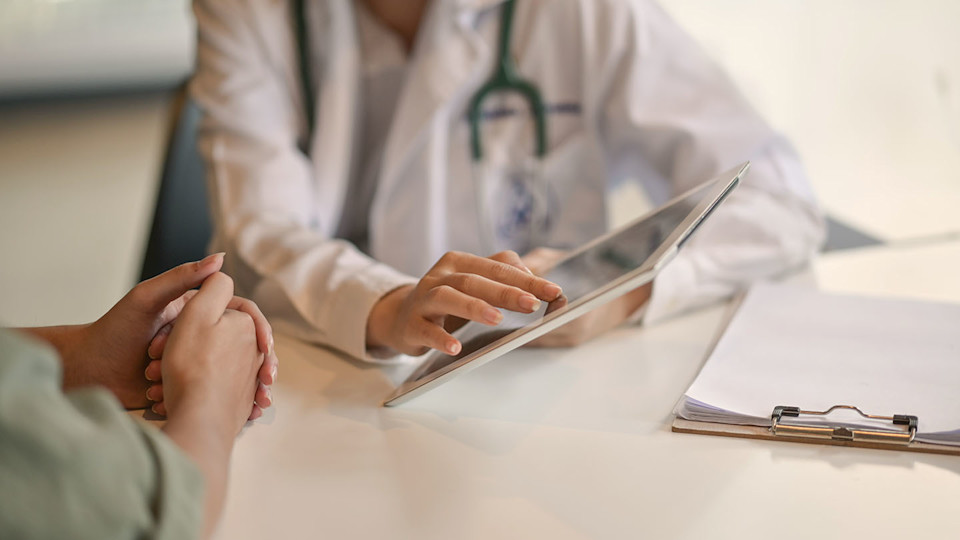 Sometimes it is common to hear the words 'infection' and 'sepsis'used interchangeably, as if they are the same condition, but that is not the case. The two mean very different conditions.
An infection is an invasion of a microscopic organism or an overgrowth of a natural organism within the body.
Whereas, Sepsis is an immune response, meaning it is a bodily function, much like an allergic reaction. According to the World Health Organization (WHO) there were an estimated 11 million deaths from sepsis in 2017. While in the UK, research from Institute for Health Metrics and Evaluation shows that up to 48,000 people die from sepsis every year, though this is based on pre-pandemic numbers, leaving charities to believe that the current number may be higher.
Some infections can be passed from person to person, whereas sepsis cannot be passed from person to person. It's triggered by an infection, but is itself not infectious.
Sepsis is also sometimes called 'blood poisoning' or a 'blood infection'but these terms are also incorrect.
The more these differences are misunderstood, the more medical complications and problems can arise. Misdiagnosis, or not noticing the early signs of sepsis, could result in chronic pain, chronic fatigue, organ dysfunction and failure as well as amputations and much more. The risk of these happening increases the longer sepsis goes untreated.
Very severe sepsis can become what is known as septic shock, this is the final, most dangerous stage of sepsis where you are likely to require treatment on an Intensive Care Unit (ICU). Treatment in an ICU ward can lead to other complications such as delirium, PTSD, and muscle wastage. Like with a lot of illnesses, the sooner sepsis is identified, the better.
Here, our medical negligence litigation nurse, Matt Brown, sets out our top tips for noticing the signs of sepsis, and what you should do.
What is sepsis?
Sepsis is the body's reaction to an infection, which is a life threatening medical emergency. Sepsis can happen when a pre-existing infection triggers a chain reaction in your body. This happens when your immune system overreacts to an infection and starts to damage your own body's tissues and organs.
What are the symptoms of sepsis?
One of the main ways to prevent sepsis becoming fatal is to become familiar with the symptoms so you can protect not only yourself, but your loved ones. Sepsis begins with an inflammatory response throughout your whole body. The symptoms in adults may include:
Increase or decrease in normal body temperature
Shortness of breath or trouble breathing
Increased heart rate
Slurred speech
Blue or purple tint to your skin, especially common in fingers and toes
Feeling extremely unwell
While symptoms in children and babies, can be different, as common symptoms include:
Having fits
Having a rash, that doesn't fade when you press on it
Difficulty to wake up
Feel cold to touch
Vomiting
Not feeding/eating
If you have a confirmed or suspected infection, as well as any symptoms listed, you may have sepsis and need immediate treatment. You should seek medical help urgently by calling 999 or go straight to A&E.
For more information on the signs of sepsis,go to the NHS website.
Ask "could it be sepsis?"
When you seek medical help, let them know you think it could sepsis, and explain why. This tells your doctor or other healthcare professional that you are worried that the symptoms are not normal and could be very serious. This gives them a clear insight into what you are thinking and what your concerns are. It's a simple question, but it could save lives.
Know the 'Sepsis Six'
Treating sepsisshould start within an hour if a medical profession thinks you have sepsis. There are six things that they should do for you, known as the 'Sepsis Six'. This includes providing oxygen therapy, IV antibiotics, and IV fluids. You should also have blood tests and samples taken to look for an infection and have a urinary catheter inserted. If your illness does turn out to be sepsis, and medical treatment has not been carried out as required, you could be entitled to compensation in a clinical negligence claim.
Your health and wellbeing should be at the forefront of any treatment, therefore if you've received a misdiagnosis, a delay in diagnosis, incorrect medication or improper tests, contact one of our sepsis claims specialists today.
Time Limit for a sepsis claim
It's important to know that there is a time limit to bring a claim, which is 3 years from the date of your treatment, or when you became aware that the treatment was potentially negligent. Therefore, if you, or a loved one, has suffered due to negligent sepsis care, it's important to speak to a medical negligence expert as soon as possible to help recover costs for ongoing treatment and any necessary rehabilitation.
How Slater and Gordon can help
Slater and Gordon have a team of medical negligence solicitors, who are experienced in managing sepsis claims,for people who have ended up with serious complications from a misdiagnosis or a delay in treatment. We understand that sepsis can be extremely distressing for everyone involved. Our experts not only support you through your legal needs, but also recognise the emotions you're going through, which is why we set out to answer any questions you may have in a personable and understanding manner. With an in-house litigation nurse within the team, we're able to assess and evaluate your medical records to identify which mistakes were made and which aspects of your medical care we'll include in your claim.
Our in-house rehabilitation coordinator will also organise any necessary rehabilitation you may need, so you can focus on recovery whilst we fight for your compensation.
For more information you can contact one of our advisors either online or at 0330 041 5869, you can also read the NICE guidance on Sepsis for more information.