Personal injury
Has your landlord serviced your boiler to avoid carbon monoxide poisoning?
Has your landlord been keeping up with the maintenance of your boiler to avoid carbon monoxide poisoning? Here's why it's so important.
05 February 2021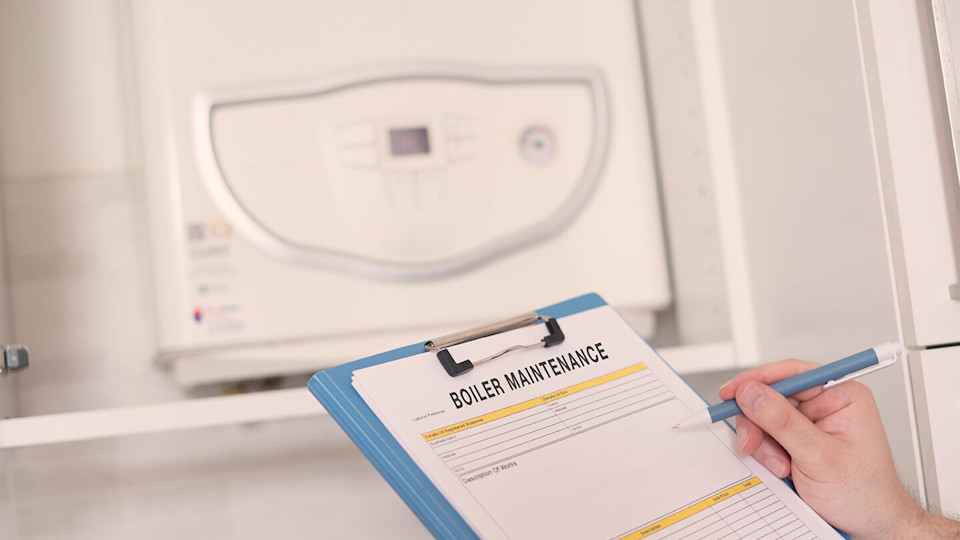 During these colder months we're using our central heating and gas fires more to keep us warm, especially while many of us are currently working from home. It's vital that boilers and gas fires are serviced regularly to prevent illness from the deadly silent killer, carbon monoxide poisoning.
If you're in a rental property, your landlord has a duty of care to ensure the maintenance of your boiler or gas fire is up to date and that they're serviced regularly in order to prevent carbon monoxide poisoning.
Your landlord, by law must:
Repair and maintain gas pipework, flues and appliances in safe condition
Ensure an annual gas safety check on each appliance and flue
Keep a record of each safety check
Keep you informed about your responsibilities while you're living in the property
The smoke and carbon monoxide alarm (England) regulations 2015 state that private sector landlords are required to have at least one smoke alarm installed on every storey of their properties and a carbon monoxide alarm in any room containing a solid fuel burning appliance (e.g. a boiler, coal fire, wood burning stove). After that, the landlord must make sure the alarms are in working order at the start of each new tenancy.
As a tenant, it's your responsibility to test the carbon monoxide alarm regularly to make sure it's working effectively. You should replace the batteries if necessary and if it doesn't appear to be working at all with new batteries, you may have to replace it. You can either replace it yourself or contact your landlord to request them to replace it.
If your landlord hasn't supplied a carbon monoxide detector and refuses to do so, you can report them to your local housing authority, even if they're a private landlord. They'll be served a 28 day notice to supply one, and if they still refuse, could face a fine.
What is carbon monoxide?
Carbon monoxide, or CO, is a gas which is produced when fuels such as gas, oil, coal and wood don't burn fully. Burning charcoal, running cars and the smoke from cigarettes also produce carbon monoxide.
Carbon monoxide, often known as "the silent killer" is very dangerous when breathed in and can have fatal consequences. Even when not fatal, it can cause you to become very unwell.
What causes carbon monoxide poisoning?
There are various causes of carbon monoxide poisoning. The main cause of exposure to carbon monoxide is household appliances which have been installed incorrectly or aren't maintained properly. Examples of what can produce carbon monoxide include:
Boilers
Gas fires
Central heating systems
Water heaters
Cookers
Open fires
Blocked flues and chimneys
Burning fuel in an enclosed or unventilated space
Faulty or blocked car exhausts
Who might be to blame for carbon monoxide poisoning?
If someone else is responsible for maintaining appliances which have caused carbon monoxide poisoning, they may be negligent. Some of those who may be responsible include:
Local councils
Private landlords
Housing associations
Contractors / gas engineers
Hotel owners
Caravan park owners
What are the symptoms of carbon monoxide poisoning?
Carbon monoxide is especially dangerous as you can't smell, see or taste it. However, someone suffering from carbon monoxide poisoning would usually display symptoms, such as:
Headaches
Dizziness or confusion
Nausea and sickness
Tiredness and lethargy
Shortness of breath
Clumsiness and loss of coordination
Abdominal pain
Loss of consciousness
The level of exposure will usually determine the level of symptoms experienced.
Mild exposure
Fatigue | slight headache | flu-like symptoms | nausea/vomiting
Medium exposure
Confusion | rapid heart rate | drowsiness | severe headache
Severe exposure
Unconsciousness | cardiac/respiratory failure | convulsions | severe headache
According to the NHS website there are around 60 deaths every year from accidental carbon monoxide poisoning.