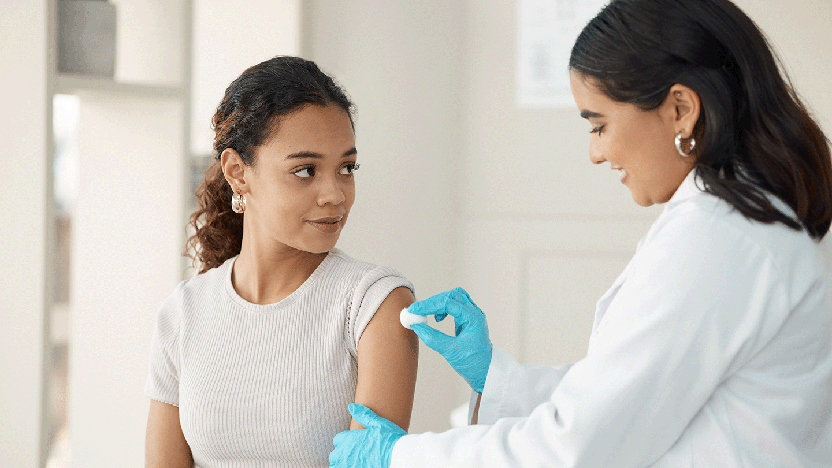 Medical negligence
Breaking the Silence on UK Health Inequalities: Gender Bias
Our experts outline gender inequalities in health care and how to advocate for yourself in a medical setting.
---
Health inequalities are the societal differences in health across the population, affecting certain groups of people. These disparities can be influenced by several factors, such as socioeconomic background or status, race and gender.
Gender is a significant contributor to health inequalities, affecting both men and women, but in different ways.
Understanding gender bias
Gender bias refers to the unequal treatment, opportunities or expectations based on a person's gender and, within a healthcare setting, gender bias can result in differences in the quality of healthcare provided to people of different genders.
Research has shown that women's pain is often undertreated compared to men's, leading to delays in diagnosis and treatment. We wanted to investigate this further and asked 2,000 people who identify as male and female for their thoughts on health inequalities in the UK.
Our research found 44% of women feel ignored by medical professionals compared to 35% of men, whilst 44% of women also feel the level of care provided by the NHS is substandard compared to 38% of men. Almost 50% of the women who responded don't feel confident challenging a GP regarding a potential misdiagnosis compared to 40% of men.
Gender bias can also contribute to the stigmatisation of mental health issues, affecting both genders. Historical societal expectations and stereotyping can discourage men from seeking help for mental health problems, leading to underdiagnosis and inadequate support. Whereas, more often than not, it's women who face discrimination and disparities in diagnosis and treatment when seeking healthcare compared to men. However, although women may seek help for mental health concerns more regularly than men, those may be dismissed or attributed to hormonal factors because of implicit bias, thereby overlooking the need for proper assessment and treatment. Only 20% of women think their GP completely understood their mental health concerns, compared to 25% of men.
Certain conditions may be overlooked or downplayed by women seeking medical support due to stereotypes or biases held by healthcare professionals. Healthcare providers, like all people, can hold implicit biases and it is their judgements that can potentially influence their clinical decision-making. Some biases could lead to the dismissal of women's symptoms, especially with reproductive health concerns. Symptoms such as pelvic pain or abdominal pain could be attributed to psychological factors rather than investigated thoroughly, which could ultimately lead to a delayed diagnosis and further health issues. Whilst we'd expect training to be in place, some healthcare providers may still lack the knowledge, awareness and confidence in addressing these concerns, potentially causing detrimental effects.
Our client, Nikita Nicholls. has been left with several debilitating health conditions after doctors unnecessarily removed her womb, less than two years after failing to spot her cervical cancer and failing to investigate her concerns. Instead, she was prescribed anti-depressants and diagnosed with appendicitis and even an STI.
Rosaline Wong, a medical negligence lawyer at Slater and Gordon, who represented Nikita, said: "Nikita's case shows that mistakes in diagnosing cervical cancer can have horrendous and life changing consequences once the window of opportunity for early treatment is lost."
Addressing and eliminating gender biases in healthcare is essential to balance the gender health gap. A dismissive attitude towards women's health concerns needs to change to ensure all individuals receive timely, adequate and appropriate care. It requires awareness, education, and training to challenge biases among healthcare providers. By addressing gender bias, we can work towards a healthcare system that provides fair and unbiased care, eliminating the long-term economic burden on society and ultimately improving health outcomes for everyone.
How to advocate for yourself in the face of gender bias
To address these issues, Slater and Gordon is advocating for women's health. This involves raising awareness among healthcare providers and the general public about gender biases, promoting better listening and communication, and creating an environment where women feel confident to speak up about their health concerns. Our aim is to positively impact the accuracy of diagnoses and treatment decisions for women. We also want to promote teaching women how to advocate for themselves in a healthcare setting.
One such way to advocate for yourself is to keep a record of your healthcare interactions, including dates, symptoms, treatments, and discussions with healthcare providers. This can help you track your health journey, detect patterns, and provide documentation if you need to address any concerns or file a complaint.
We also recommend taking a proactive approach to your healthcare. Seek clarification, ask questions, express your concerns and voice your preferences. Actively engage in discussions with healthcare providers and make informed decisions about your care. Dedicate time to gather trustworthy information through research, enabling you to engage in informed conversations with healthcare experts.
Here are some valuable resources to help you feel confident in a healthcare setting:
How can we help
For when you need support in your healthcare journey, we have created an advocacy support pack, made of downloadable resources that can be handed directly to your healthcare professional, letting you highlight and record the poor quality of care you believe you have received.
If you believe you've received substandard medical care, or have suffered further health issues as a result of clinical negligence, get in touch with our experts at Slater and Gordon. Your initial contact will be with one of our dedicated medical negligence advisors, who will gather all the necessary details about your case. To obtain further information, contact our medical negligence lawyers today on 0330 041 5869, or contact us online.
Read more from our experts