Medical Negligence
Baby Loss Awareness
The week of the 9th October marks the international annual campaign of Baby Loss Awareness Week.
09 October 2023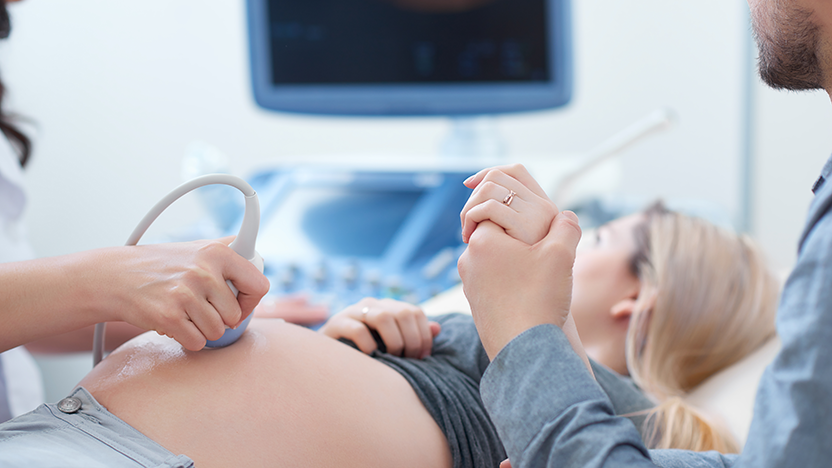 The week of the 9th October marks the international annual campaign of Baby Loss Awareness Week. This campaign works to raise awareness of the impact of losing a baby too soon, encouraging individuals to come together and remember the loved ones they have lost.
A key aim of the campaign is to shine a light on the need for bereavement support, as well as the importance of vital work which could hopefully improve the outcomes in pregnancy, saving babies' lives.
On the 15th October, Baby Loss Awareness Week will end with a global 'Wave of Light', where candles across the world are lit at 7pm BST and are left burning for at least an hour to remember those babies who have sadly been lost.
Group B Strep and Baby Loss
Babies come into contact with Group B Strep around birth and pregnancy, it is a natural and common bacteria found in both men and women. Most babies who come into contact with GBS will not become ill. Around 20% to 40% of women carry GBS, and the bacteria can be passed through skin-to-skin contact. People should therefore wash and dry their hands properly before handling a newborn baby.
However, if the babies that have come into contact with GBS develop an infection, this could potentially be dangerous. The risk mostly applies to cases where the infection is not promptly treated. Early detection is crucial as GBS can cause life-threatening infections such as sepsis, pneumonia and meningitis.
Screening for GBS infection is not routine within the UK. To reduce the risk of early onset GBS infections, intravenous antibiotics should be given to women during labour if they present a high risk of giving birth to a baby with GBS infection. GBS can be identified by the Enriched Culture Medium Test, which is becoming more readily available on the NHS, or through a standard test (a high vaginal swab). A high vaginal swab is still used in many maternity units across the country and unfortunately misses up to half of the women carrying GBS.
Mia's Story*
Amy's first pregnancy progressed normally, with a C-section delivery date booked in. Before Amy could make it to the date, her waters broke, resulting in her daughter Mia being born around 10 days before the planned c-section. Mia appeared healthy, although small in size.
Amy, her husband Eric, and Mia were transferred to the postnatal ward after the delivery. Mia was a very noisy baby, and unfortunately she was dismissed by midwifery staff as 'fussy' or 'dramatic'. For the first night, Mia wouldn't settle, and began making grunting noises. Mia would latch on to feed from her mother but quickly fell asleep, resulting in her not feeding properly. These concerns were raised with the staff on the ward during the night, but sadly they were brushed off.
In the morning, Mia was checked properly by a doctor, who noted her grunting noises and that she was slightly pale. Mia was therefore transferred to the neonatal unit to check for infection. An infection was detected, and Mia sadly began to deteriorate, the treating doctors suspected a haemorrhage. After unsuccessful resuscitation and CPR, Mia unfortunately passed away that afternoon, at a day old.
It was revealed that Mia suffered from suspected sepsis and a haemorrhage. Amy agreed to provide blood samples and a high vaginal swab, which revealed a positive result for Group B Streptococcus.
Had the treating medical staff recognised the signs of GBS infection in Mia at an earlier stage, or had recognised Amy's the risk of GBS, Mia might still be with us today.
Raising Awareness and Potential Vaccines
This sad case highlights the need for prospective parents, new parents and medical professionals to be educated on and alert to GBS infections in babies and the potential loss of life that could follow. There is a necessity for more widespread understanding of the need for screening, the symptoms and the risks of GBS in both mums and babies. This is vital in ensuring the safety of newborn babies, and will hopefully prevent cases such as Mia's arising again.
Group B Strep Support advocates that new vaccines are urgently needed to reduce deaths associated with GBS. If the potential vaccine could reach 70% of pregnant women, then over 50,000 GBS related deaths could be averted annually, along with 170,000 preterm births.
Group B Strep Support have excellent information leaflets for clinicians and patients that are used at several NHS Trusts and their campaigning has ensured that the latest Core Competency Framework for all NHS maternity healthcare professionals specifically includes training on GBS prevention and treatment.
If you or your baby has been affected by GBS infection and you believe that the care/treatment that you received from your medical professionals may have been substandard, please contact Laura Preston at ljpreston@slatergordon.co.uk. Laura is a medical negligence expert with a special interest in GBS cases and sits on the GBSS legal expert panel.
*Names have been altered to protect anonymity.