Membership and partnership organisations
Cycling UK pothole accidents
If you've had an accident caused by a pothole or a poorly maintained road, you may be entitled to compensation. Find out how we assist Cycling UK members.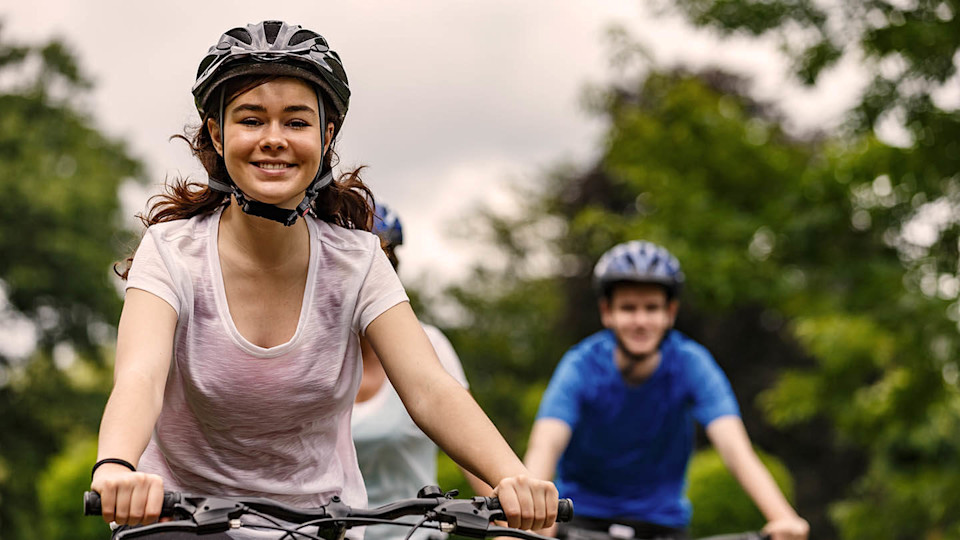 Slater and Gordon Lawyers has a vast amount of experience in claiming compensation for individuals who have suffered as a result of personal injury and have been helping Cycling UK members since 2002. For legal advice or representation for pothole related injuries call us on 0330 107 1789 or contact us online.
Potholes are defects in the road caused by water in the underlying soil structure which weaken the surface. When traffic continues to drive over the weakened area, the area will collapse and a pothole is formed. This can also happen when there has been freezing temperatures and frost or snow thaws.
They can be unsightly and a nuisance, but they can also be extremely dangerous, especially for cyclists. This is why they need to be maintained, to prevent cyclists and other road users from harm. Therefore, if you've been involved in an incident caused by a pothole or a poorly maintained road, you may be entitled to compensation.
What you should do if you've been injured by a pothole
If you've been injured whilst cycling because of a pothole or poorly maintained road, where possible, you should follow these simple steps:
If you're injured, seek medical attention
Take names, telephone numbers and addresses of any witnesses
Take photographs of the incident scene including the pothole and any personal injuries
Don't inform the local authorities until photographic evidence has been collected of the scene and, if the incident is serious, the cause of the accident has been witnessed by police and/or your solicitor
Cycling UK members benefit from our free unique legal advice service, so if you've been injured in a cycling incident involving a pothole, call the Cycling UK Incident Line on 0330 107 1789* or contact us online. Don't forget to have your membership details to hand so we can verify your Cycling UK membership.
If you're not a Cycling UK member visit our cycling accidents page to see how to make a claim through one of our specialists.
*0330 numbers are free to call if your landline or mobile phone plan includes free calls to landlines. If your phone plan doesn't include free calls, calls will be charged at the same rate as a standard landline.
Tracey's story
Tracey was returning home from a cycle and when she was only about 10 minutes from her house, a car collided with her causing multiple injuries, including a fractured spine, broken pelvis, concussion, a broken cheek bone and a smashed elbow. She was in a coma for a week and had to spend six weeks in hospital.
"Without the expertise and experience of Slater and Gordon, I don't see how I could have mounted a civil claim in the High Court. On the face of the seemingly slender evidence available, it would have been hard to persuade a non-specialist law firm to be interested. Even if they were, I can't imagine an outcome to match that which I have."

Cycling UK member
"May I thank you and Slater and Gordon for the very efficient and friendly manner in which you have dealt with my claim for compensation."

Cycling client
"My thanks to you and your colleagues for your excellent work."

Cycling client