Membership and partnership organisations
Cycling UK Incident Line
Our Cycling UK Incident Line offers a specialist legal advice service to Cycling UK members who have suffered as a result of a cycling accident.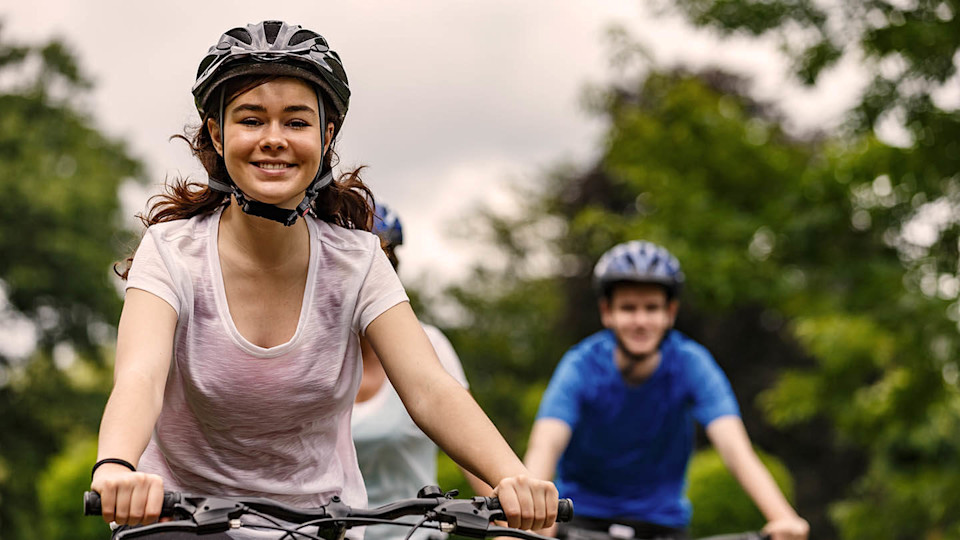 Slater and Gordon Lawyers is one of the leading personal injury law firms in the UK with expert cycling accident lawyers. Our Cycling UK Incident Line offers a unique legal advice service to Cycling UK members who have suffered as a result of a cycling accident.
The Cycling UK Incident Line offers the following benefits to Cycling UK members:
Expert lawyers
We have lawyers throughout England, Scotland and Wales who specialise in cycling accident claims and can ensure that not only will you get the best outcome to your claim, but that you'll get access to the best available treatment and rehabilitation available to maximise your recovery.
You keep all your compensation
It's usual practice in most law firms to conduct personal injury claims under a No Win No Fee agreement, meaning if you don't win your case, you don't pay, but if you do win, you'll be changed something known as a 'success fee' which can be anything, in most cases up to 25% of your compensation. There are also occasions when the full amount of legal costs are not recoverable from the other side. This is known as a 'shortfall in costs', and that shortfall can be deducted from your compensation. However, if you're a Cycling UK member, Slater and Gordon will not charge any success fee or any shortfall in costs, meaning you'll keep 100% of your compensation.
Please note there are exemptions such as accidents which occur in Scotland, Northern Ireland or abroad, criminal incidents and accidents involving untraceable drivers.
Assistance in claiming for bike damage
Where you haven't been injured, but your bike has suffered damage as a result of an accident, Slater and Gordon offer Cycling UK members advice and assistance and will provide you with a Small Claims Pack to help you recover the repair costs of your bike.
Assistance when someone is claiming against you:
Where you may be at fault for an accident and someone is making a claim against you, Slater and Gordon offer Cycling UK members a Third Party Claims Pack together with advice on how to deal with a third party claim.
Cycling UK Incident Line has extensive experience in helping Cycling UK members to get compensation and rehabilitation support for their injuries following an incident, whether cycling to or from work, or out on a leisurely bike ride.
What should you do next?
For legal advice or representation call the Cycling UK Incident Line on 0330 107 1789* or contact us online.
If you'd like more information before contacting us, please visit our Cycling UK Incident Line FAQs.
Please remember when you contact us, to have your Cycling UK membership details to hand so we can verify your membership status. If you're not a member of Cycling UK but have had a cycling accident, visit our cycling accidents page for further information on how to make a claim.
*0330 numbers are free to call if your landline or mobile phone plan includes free calls to landlines. If your phone plan doesn't include free calls, calls will be charged at the same rate as a standard landline.
Tracey's story
Tracey was returning home from a cycle and when she was only about 10 minutes from her house, a car collided with her causing multiple injuries, including a fractured spine, broken pelvis, concussion, a broken cheek bone and a smashed elbow. She was in a coma for a week and had to spend six weeks in hospital.
"May I thank you and Slater and Gordon for the very efficient and friendly manner in which you have dealt with my claim for compensation."

Cycling client
"My thanks to you and your colleagues for your excellent work."

Cycling client
"Without the expertise and experience of Slater and Gordon, I don't see how I could have mounted a civil claim in the High Court. On the face of the seemingly slender evidence available, it would have been hard to persuade a non-specialist law firm to be interested. Even if they were, I can't imagine an outcome to match that which I have."

Cycling UK member