Home

>

Blog

>

2016

>

08

>

#Cycle Matters: Raising Road Safety Awareness of Potholes
01 August 2016
#Cycle Matters: Raising Road Safety Awareness of Potholes
On Friday, 29 July, along with Cycling UK, Slater and Gordon joined in #CycleMatters a road safety campaign promoting awareness of the dangers of potholes to cyclists on UK roads.
Potholes are no small matter for vulnerable road users such as cyclists. Whereas road defects and any unforeseen potholes can cause extensive damage to a motorists' vehicle, the same scenario could result in serious injuries for a cyclist along with damage to their bike.
What Can You do to Help Fellow Road Users?
Be vigilant: if you do encounter a dangerous pothole on the road, it is important that the hole is registered on Cycling UK's Fill That Hole website.
Local councils have a duty to maintain the roads, but they can only fill a pothole if they know about it. Fill That Hole directly contacts the relevant council who, in turn, are generally quick to respond.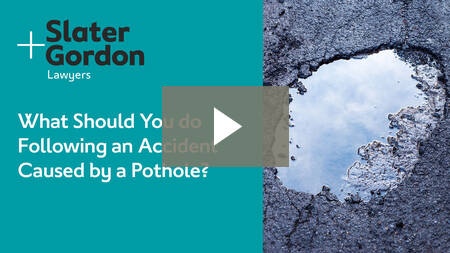 Michael Hardacre is a senior personal injury lawyer at Slater and Gordon in Manchester.
Slater and Gordon Lawyers offer a free consultation for people who have suffered injuries and road traffic accidents due to potholes and road defects.
If you were injured in public in an accident that wasn't your fault, whether as a cyclist, motorist or pedestrian, call our personal injury lawyers on freephone 0800 916 9046 or contact us online and we'll be happy to help you. Your claim will be assessed on a no win, no fee basis.
Take a second to rate this article
Thank you!
Comments
Friday 13th December 2019

Friday 29th March 2019

Friday 2nd March 2018