Personal Injury
Nick Godwin
Principal Lawyer
I act exclusively for clients who have suffered life changing injuries. Their future is often in my hands. I am privileged to be able to help clients at their time of greatest need and do everything in my power to help them rebuild their lives.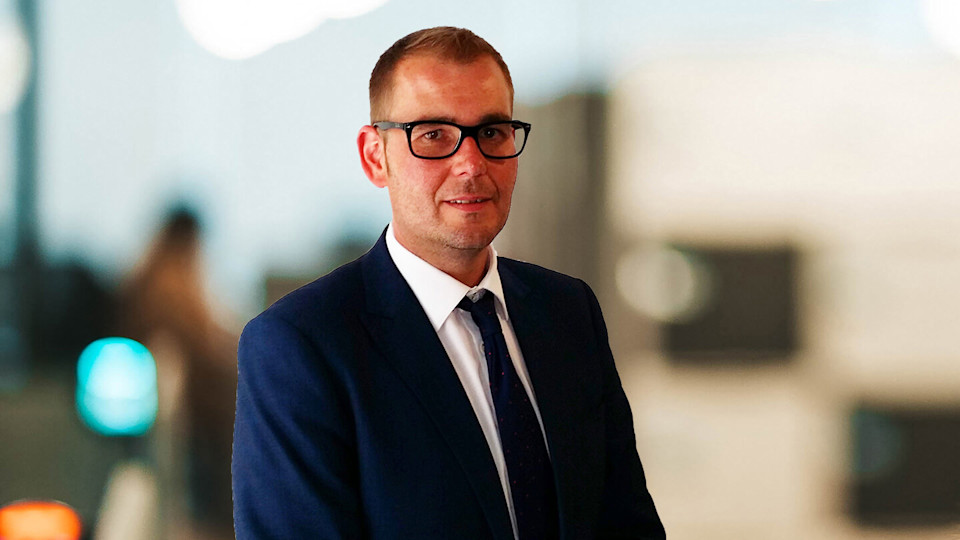 Get to know Nick
I have over 20 years of post-qualification experience as a solicitor.
My cases invariably involve serious head/brain injuries, spinal cord and severe back injuries, amputation and complicated orthopaedic conditions. I also represent families who have lost a loved one through negligence.
I'm a firm believer in early rehabilitation and endeavour to secure interim payments at the first opportunity to assist my clients with rehabilitation, treatment and accommodation needs and to help replace lost income. I aim to put together a client-centred team of professionals from the outset and can arrange prompt access to experts who can assist with advising on benefits, provide case management and signpost to other organisations, including specialist rehabilitation centres.
I try hard to leave no stone unturned in my pursuit of my client's cases and, whilst I'm a strong proponent of collaboration with insurers, I'm not afraid to take cases to court to get the right result where required.
I act for children and adults, alike, with or without mental capacity, and my cases usually attract seven, and sometimes eight, figure settlements. Where appropriate, these may include annual payments for life (PPOs) and provisional damages.
Career highlights
I have many career highlights; not least that I have never in 20 years lost a case which I have taken on myself from the start; even some very difficult ones.
I acted and obtained judgment for Maria Sabir (Sabir v Osei-Kwabena) who was catastrophically brain injured whilst crossing the road. The defendant fiercely denied responsibility throughout and fought the claim to trial at which I won. The court's decision, later reinforced by the Court of Appeal, is now a leading reported case often relied upon by other claimants and their legal advisers alike.
In 2019, I also acted for the successful claimant and dependants in a fatal accident claim securing the first ever court award for the dependants' loss of future financial contributions from their father to the cost of their first properties, breaking new ground in this arena.
In 2022, I won a hard fought liability trial for a man who was seriously brain injured when he was run down by a tractor on a country road whilst on holiday. At the same time, I secured a substantial six figure interim payment to enable him to continue his brain injury rehabilitation.
Other significant highlights include:
£12.5M for a young man who suffered a through-hip amputation whilst cycling to university
An eight figure settlement for a brain injured client, who retained capacity but still required extensive rehab and long term support following a road traffic collision
£8M gross settlement for a man in his 20's who suffered serious head and other injuries when he was struck by a speeding bus whilst running across the road
£3.3M settlement for a 69 year old lady run down on a crossing who suffered catastrophic head injury
£2.3M settlement for a man who developed Cauda Equina Syndrome as a result of an accident at work (following a hotly contested and successful trial on liability and defeating the defendant's appeal to the Court of Appeal)
£2.3M settlement and provisional damages for a man who suffered a complete SCI following an accident at work
£3.2M settlement plus provisional damages for a client who suffered extensive orthopaedic injuries in a RTC as a passenger; the settlement was achieved without the need for contested court proceedings
Securing a £471,000 interim payment for a brain injured client in 2020 to enable the continuation of his rehabilitation and therapy
£1.1M interim payment in 2020 for a young man who suffered a leg amputation to purchase specialist accommodation whilst his claim is ongoing
Recognition
I'm delighted to have been recognised for the work I do helping vulnerable clients and their families: I've been described in independent legal guides in recent years as "a power-house lawyer", "sought after for brain and spinal injury trauma" and I've been recognised by my clients and counsel alike for my "tenacious ability" and my "never give up approach" and commended for being "focused and incisive", "first-class" and one who "inspires confidence and reassurance".
In the most recent, 2022, edition of the Legal 500 it is noted that: "Nick Godwin is truly excellent. I don't think I have ever met a more hard working solicitor. He is 100% committed to each and every case and clients have complete trust in him."
The 2022 edition of Chambers and Partners recognises me for being: "sought after by clients for representation in cases involving catastrophic brain and spinal cord trauma, and also life-changing injuries resulting in amputations or severe back and orthopaedic conditions. He frequently represents families in claims arising from fatal accidents."
"A really intelligent lawyer who can pick out difficult and tricky points others might miss."
"A standout star whose calm manner conceals a steely determination; absolutely fantastic."
I'm also one of only a handful of London based lawyers specialising in personal injury to be recognised in the "Best Lawyers" UK Guide.
The extra mile
As well as representing seriously injured clients, I've prepared and delivered many presentations to Family Liaison Officers as well as care and trauma professionals. I also spearheaded the company's successful tender process in 2019 to secure the company's presence on a leading London Trauma Hospital Trust's legal panel.
I've presented at Scotland Yard, written published articles and for many years, was a contributing editor to the Workplace Law Handbook.
I have given media interviews to the BBC discussing my role in securing substantial damages
for a client whose husband was killed where the employer was found guilty of corporate manslaughter, following which I resolved the civil claim for £750,000.
Additionally, I'm also a member and keen supporter of various charities including Headway, Spinal Injuries Association (SIA) and Cycling UK.
Contact Nick
Office: London
I want to thank you for your sensitive and professional approach towards me throughout our frequent communications. You've been patient and offered a degree of understanding. Your empathy was always so cleverly balanced by your necessary objectivity. I will always be grateful to you. Client testimonial (for Nick Godwin)
I've always felt that my case was being represented by a very capable and knowledgeable solicitor, who always had my best interest in mind. I've been able to turn to him whenever I had a query or concern and my mind was always put at ease immediately. I've had a first class experience throughout my case. Client testimonial (for Nick Godwin)
Your input has always been valued at every stage. I would also like to tell you how much it means to my family and me, the amount of work and care you put into this case was awe inspiring. Client testimonial for Nick Godwin