Personal Injury
Karyn McPhee
Principal Lawyer
I love working with my clients and ensuring they get the outcome and justice they deserve.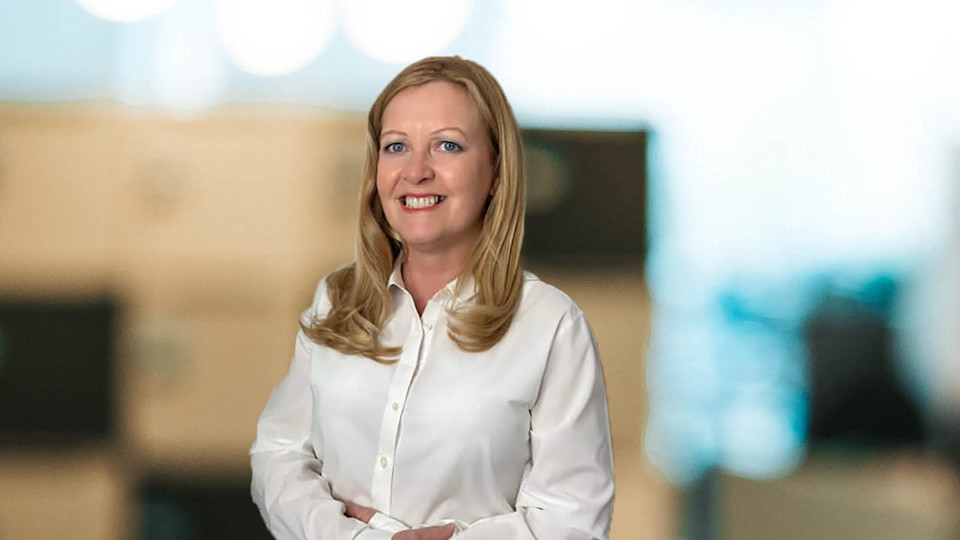 Get to know Karyn
I've worked at Slater and Gordon Lawyers, in the personal injury team in Edinburgh since 2000 and have a career spanning almost three decades in this area of law.
I specialise in a vast number of personal injury matters, but have special expertise in serious injury claims, such as fatal injuries, spinal cord injuries and head injuries, industrial disease claims including asbestos related disease and industrial deafness, and abuse litigation, including both historic and recent abuse.
I have been recognised in the independent legal guide, Legal 500, as a 'Key Lawyer' in the 2022 edition.
Career highlights
I've represented many clients in my career on cases which I would consider career highlights, but some of the most recent include:
Representing a retired gentleman who suffered serious injuries to his leg in a road traffic accident which resulted in a below knee amputation. He was a hospital in-patient for approximately one year and as a result of the trauma, he also suffered mental health issues. I immediately appointed a case manager and rehabilitation, which took some time due to my client's ill health. In addition I also instructed a a prosthetics expert. The case settled for £1 million.
Representing the family of a man who died from malignant mesothelioma as a result of his exposure to asbestos. His family were Australian as he had immigrated there in 1990, however, he was exposed when working as a joiner many years before in Scotland. The case settled for approximately £260,000.
Representing a serving police officer who was involved in a road traffic collision when a passenger in a police vehicle travelling at approximately 90mph. She suffered serious injuries, was diagnosed with PTSD and was medically retired from work. I instructed a psychiatrist, an orthopaedic surgeon, an actuary and employment expert and a vocational rehabilitation expert. The case settled for approximately £775,000.
Contact Karyn
Office: Edinburgh
I would like to acknowledge your competent and timely attention to this claim and to express my thanks for the thorough and friendly explanation of procedures. Client testimonial (for Karyn McPhee)
I would just like to thank you for all your great work. It really does mean a lot to me. Hopefully now I can look ahead instead of backwards and try to live as normal a life as possible. I just wish all the boys affected could find the courage to come forward. Anyway Karyn thank you so much for your hard work. Well done. Client testimonial (for Karyn McPhee)
I want to thank you again very much indeed for all your help. I want to reiterate how much pleasure it was having you deal with this for me. I have no plans for any further mishaps, not even for my wife or friends, but I will certainly strongly recommend yourself and your firm to anyone I know who may need your services. Client testimonial (for Karyn McPhee)