Medical Negligence
John Lowther
Senior Associate Solicitor
My favourite thing about my job is developing a relationship with my clients where they feel empowered by the process, supported and helped in their efforts to get the justice and support they deserve.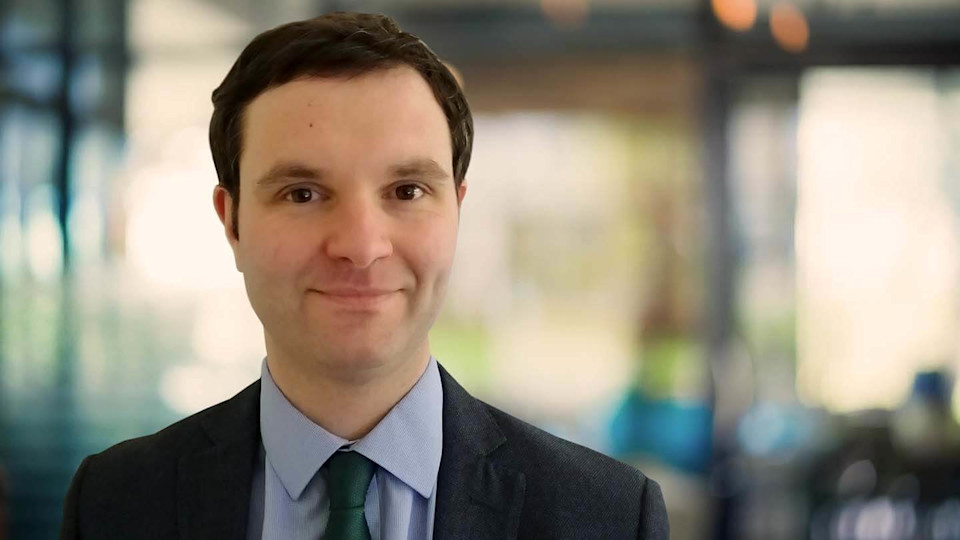 Get to know John
I qualified at a niche employment law firm acting in equal pay litigation being pursued against NHS Trusts and local councils. On qualification, I moved to a role at a specialist medical negligence firm. I became a director in the clinical negligence department and remained there for just short of 10 years. I moved to work in a serious injury department acting on behalf of private insurers in cases valued in excess of a million pounds.
Subsequently, I joined a firm as a partner and head of the clinical negligence department before moving more recently to Slater and Gordon.
I have over a decade of experience specialising in medical negligence claims and have a breadth of experience from handling a very varied case load. I have a particular interest in complicated litigation, where the impact on the patient has been particularly severe and I possess considerable experience acting on behalf of grieving families who have lost loved ones, those who have suffered whilst in prison and in claims arising from substandard practice including urology, paediatric, general surgery and orthopaedic departments.
I have also worked on claims relating to treatment provided in public and private hospitals, care homes and by ambulance services, GPs and dentists. I have represented clients in Inquests and at the County Court.
My current caseload also includes claims involving acquired brain injury, serious spinal injury, obstetrics, cardiovascular pulmonary medicine, life shortening delays in diagnosis of cancer and intubation induced subglottic stenosis.
My approach is to get to the heart of the issues that are important to my client and to provide comprehensive, direct, focussed and clear advice in order to achieve the best possible outcome.
I am compassionate, supportive and particularly easy to talk to. I strive to ensure that my clients feel empowered by the legal process, in control of their claim and up-to-date with any developments in their case.
I am willing to go the extra mile and have travelled to meet with clients at their homes, in rehabilitative centres and in prison where necessary. I am fortunate to love my job and I work hard to achieve excellent results for those I represent.
Career highlights
I have many career highlights which include:
Working on high value complicated claims and achieving great outcomes for clients, including obtaining over £260,000 damages for a client in a complex general surgery claim, on a split liability basis; over £200,000 damages for a client in an orthopaedic claim; over £100,000 damages for a client who had suffered as a result of substandard physiotherapy on his shoulder; and £70,000 in relation to delays undertaking eye surgery.
Helping a grieving couple obtain an apology and settlement in a claim arising from a failure to diagnose that their daughter had sepsis.
Negotiating to help a lady who was suffering with psychological symptoms obtain £20,000 more damages than had been offered.
At other law firms, I have worked on case such as:
Acting as lead solicitor in claims relating to serious brain injuries, including acquired brain injuries and cerebral palsy.
Obtaining legal aid after making an exceptional funding application in order to represent a client in an Article 2 Inquest concerning a death in prison.
Settling a fiercely defended claim days before trial.
Acting as advocate for a client in a full Inquest hearing, questioning witnesses and making submissions leading to admissions on the part of the defendant.
Working on a case heard in the Court of Appeal.
Contact John
Office: Newcastle
I suffered a major injury to my ankle and went to A & E for attention. Unfortunately the severity of my injury was misdiagnosed and instead of receiving specialist care I was discharged. Following complications, I had to have major reconstructive surgery which would have been avoided had I received the correct care and attention to start with. I sort the advice of Slater and Gordon and they guided me through the daunting process of a claim. They handled my case with care, professionalism and attention to detail at all times. They kept me informed of the process of my claim regularly and nothing was too much trouble for them. We won the case and I was pleased with the outcome. Client testimonial for John Lowther
I have worked with John Lowther for the majority of this process. It has been a long journey with endless hard work on the part of John. I cannot recommend John enough at Slater and Gordon. He is diligent, encyclopaedic in his legal knowledge and incredibly committed to his cases. He goes far beyond the role and is only a phone call away. Furthermore and most importantly he is warm and friendly to work with, trustworthy and kind. He shows incredible empathy with all subjects and I have felt so at ease discussing often raw subjects with him. Ultimately I wouldn't hesitate to recommend John to anyone. Client testimonial for John Lowther
Having used John Lowther many years ago with great success I managed to track him down to ask for his assistance and expertise again for another possible clinical negligence claim. John always provides the best skilled expert advise and to put it plainly he is great at his job he knows his stuff and will always fight for a good outcome if you have a case john will guide you from start to finish and will not mislead you in any way he is upfront and will advise you always of the best actions to take. Client testimonial for John Lowther