Court of Protection
Adam Noormohamed
Solicitor
As a solicitor within the Court of Protection team, I assist vulnerable clients and their loved ones to make decisions in respect of their property and financial affairs.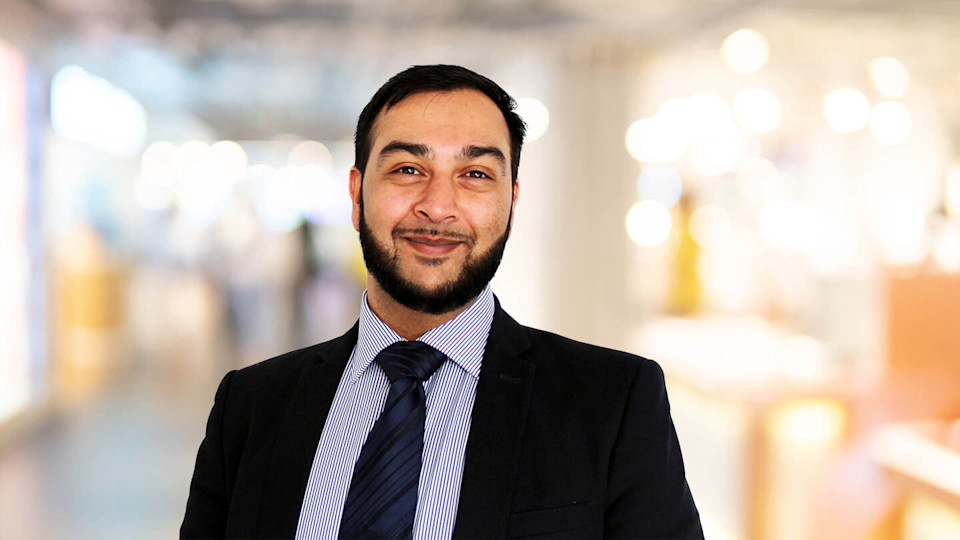 Get to know Adam
I qualified as a solicitor in 2016 and joined Slater and Gordon's Court of Protection team in 2018.
I have past litigation experience having acted for clients (in the capacity of a claimant and a defendant) within personal injury, litigation and fraud. Since joining the Court of Protection team; I routinely advise on Deputyship and Trust matters, helping the vulnerable with decisions regarding their property and the management of financial affairs. I assist my clients to make decisions in respect of their personal and capital expenditure and future planning.
I act for clients ranging from children to the elderly who have acquired a brain injury or catastrophic injuries arising from personal injury, and as a result are the recipients of damages. My working knowledge of personal injury, litigation and Court of Protection enables me to provide advice to my clients and their respective litigation lawyers.
I regularly liaise with case managers, social workers, architects, and therapists, to make best interest decisions on behalf of my vulnerable clients to ensure that they experience a good quality of life.
I am experienced in dealing with Court of Protection applications seeking the appointment of deputies.
Career highlights
I don't have a particular career highlight as no two days as a Court of Protection lawyer are the same. On some days I will be dealing with challenging legal issues involving complex best interest decisions having to be made; and on other days I will be celebrating my client's successes such as passing their driving test.
I represent a gentleman who has very little family support and he has various health issues and a limited life expectancy. I took the time to get to know and understand my client and learnt a lot about his hobbies and interests. It transpired that he was a huge fan of football. I, along with his case manager, made provisions for this gentleman to have his football team's memorabilia in his room and the smile on his face was priceless! He had his arms up in support of his football team and a moment that is often discussed by all those working on his package.
Being a Court of Protection lawyer requires a great degree of empathy and compassion. At times you are the most trusted person in a vulnerable client's life as you are assisting them with the management of their finances; and it is always fulfilling to see your client's journey, whether that is a rehabilitation journey or a stride towards their own independence.
Contact Adam
Office: Manchester
From the outset, I've found you to be very personable, warm, friendly and easy to talk to. You've demonstrated your high degree of sensitivity, skill and professional understanding. I've found you responsive, efficient, and trustworthy. Your great wealth of knowledge and your clarity of explanation in what would otherwise have been a daunting and confusing process, has been highly commendable and lifted a load from my shoulders. Client testimonial (for Adam Noormohamed)
Adam Noormohamed is one of the most kind hearted, humble, individuals I've ever met. He always puts my needs first and makes sure that he can minimise the risks of a situation to provide the best possible service. Adam will always listen to my concerns and give advice to the best of his ability. I've never had to wait too long for his response and when he does he helps to make me feel at ease. It can feel pretty daunting to express my concerns or speak my mind, but Adam always encourages me to do so. Client testimonial (for Adam Noormohamed)