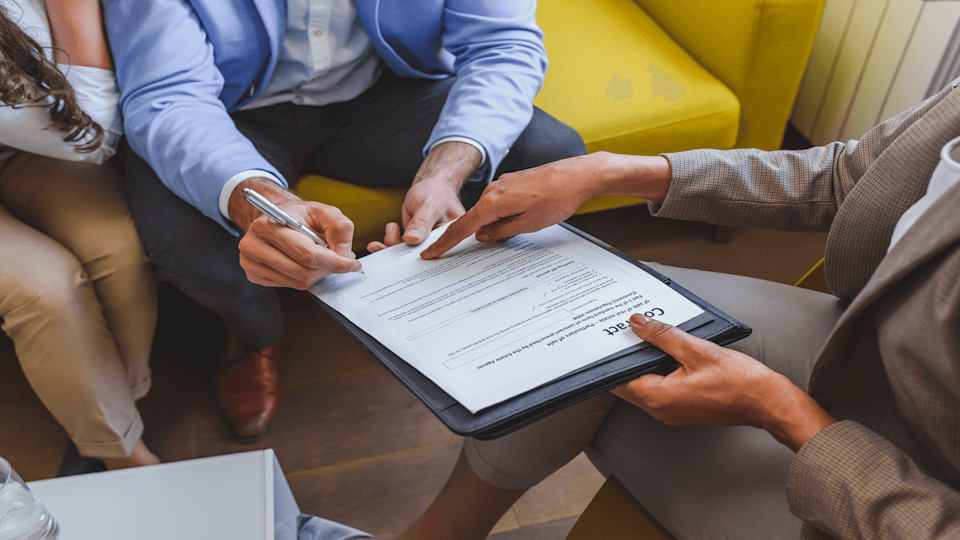 Criminal defence
Can I be released from a director's personal guarantee?
Director Guarantees aren't to be entered into lightly as they are a serious commitment, usually to the bank, that you will be liable for your company's debts. But what if you leave or sell your business? Does the personal guarantee still stand and how do you get out of it?
---
As explained in our previous blog, Why Have I Been Asked to Give a Personal Guarantee as Company Director?, a personal guarantee as a director is a personal promise that you will settle the company debts if the company can't or won't. When you are no longer the director of a company, or wish to separate personal finances from business, it can be incredibly hard to be released from the guarantee.
The first thing to do is to speak to your bank about getting released from the personal guarantee. They are very likely to simply say no, so you will need a great argument to convince your bank that the loss of a personal guarantee does not increase the risk of non-payment of your business loan.
Important information to take to your bank
The bank will want to see as much evidence as possible that your company will be able to re-pay the debt without your guarantee. To prove that this is the case you should consider taking the following with you:
1. Complete and accurate financial statements for the previous two to three years. These will need to show that the company has kept up with its repayments. If the loan has only been in place a short time and there have been defaults then you're less likely to be considered for release.
2. Realistic business projections for the next one to three years. These projections will help show that there will be enough income to the business to repay the loan going forward.
3. Truthful strengths and weaknesses of the business finances. Most businesses will have some weaknesses, but you will hopefully have more strengths to help bridge the gaps and some honest scrutiny of your own business will be required.
4. Plans to address business finance weaknesses. Make sure you have real solutions to address any weaknesses to show the bank that the company can and will minimise risk.
5. Proof of any alternative collateral to offer in place of the personal guarantee. This could be property or other finances in place via alternative means to cover repayments, or for the loan to be held against. Is another Director willing to offer a guarantee in your place? Does the company now have assets over which security could be given to the bank?
What if the bank refuses to release me?
Banks can, and will, refuse to remove a personal guarantee for just one of many different reasons. These could include a low cash reserve, large seasonal swings in income, or an over-reliance on one or two key accounts. For example, if the company lost the business from a key account it could seriously injure your cash flow, and your bank would see this as a large risk to the company's repayments.
If your bank decides not to release you from your personal guarantee, then you can ask for them to review your finances in three or six months – or longer if you feel the company needs more time to address any issues your bank has. Keeping in touch with your bank during this time and showing that the company is addressing the bank's concerns will show that you're serious about getting the business on track and keep your bank on your side.
What else can I do?
Of course, the best way to be released from the personal guarantee is to ensure that the business loan is paid. You may find that your company is now in a position to do so in full, but you may also now be in a position to refinance without a personal guarantee. Either option should be explored if you are desperate to be released from your personal guarantee. If the guaranteed loan is paid in full or a settlement is reached for its payment, do make sure that the bank releases you from the guarantee in acknowledgment; your release may not be automatic.
When to seek advice
If you are having any problems with your personal guarantee as a company director, you will need expert legal advice from a business solicitor. Our lawyers at Slater and Gordon have many years' experience working with all aspects of being a company director. Call us on freephone 0330 041 5869 or contact us online and we will call you.
All information was correct at time of publication
Find out more from our experts