Personal injury
Grandmother awarded £14,000 compensation after tripping on pavement
A grandmother seriously injured after tripping on an uneven road surface has won a long-running legal battle with Leeds City Council. Read about the case.
31 March 2017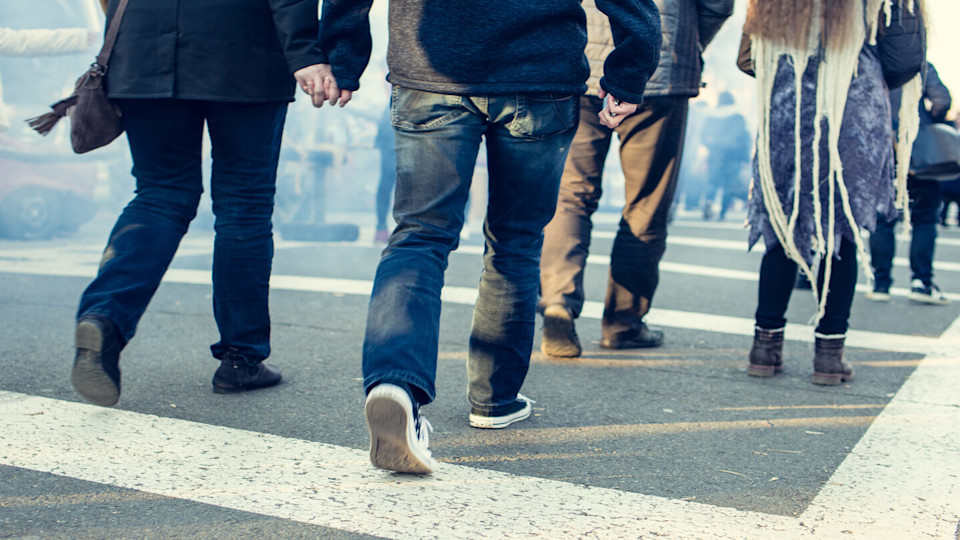 A grandmother seriously inured after tripping on an uneven road surface has won a long-running legal battle with Leeds City Council. Jean Whitters, 88, fell flat on her face while crossing Yeadon High Street, West Yorkshire.
The tumble left her with two black eyes and tore muscles and tendons in her shoulder, preventing her from doing many tasks around the house she had done with ease before.
But when the pensioner reported the incident to Leeds City Council, they denied there was anything wrong with that section of road – despite the same stretch being the subject of a high-profile campaign by councillors and the media over its dangerous condition.
Now Mrs Whitters, of Yeadon, West Yorkshire, has accepted a £14,000 compensation settlement after the local authority finally admitted it had failed adequately to maintain the crossing point.
She said, "They knew their roads were in an appalling condition but yet they tried to deny it. That section had even been in the local papers. I think they thought that I was a dotty old pensioner who would go away, but they were wrong.
"I was determined to make them realise how much damage they had done to me because they had not maintained that road properly. The injury has robbed me of my independence. It's stopped me from doing all the things I used to do – all the little things like cleaning the house, tending to my garden. I've had to get a gardener and cleaner in.
"I can't lift things into the cupboards, I struggle to put my jacket on because of the pain in my shoulder. All these pains get you down when you're used to being so active."
Mrs Whitters was using the designated crossing point on Yeadon High Street, opposite the library, on August 4, 2012, when she lost her footing on some uneven cobblestones.
Leeds City Council initially denied any liability.
The council had even claimed it carried out an inspection of the high street 11 days earlier and found the defective section was in a good condition. But Mrs Whitters' Slater and Gordon Solicitor Chris Baxendale argued the inspections were "defective" because "clearly dangerous defects were not noted by the inspectors".
Personal Injury Solicitor Chris Baxendale said, "This was an entirely avoidable accident which has deprived Mrs Whitters of a great deal of her independence. All Leeds City Council had to do was carry out proper inspections and repair work to ensure that the road was safe, but they did not.
"While we were investigating this injury claim, we found out that Leeds City Council had received 27 calls and 15 letters complaining about the condition of this road in the 12 months up to Mrs Whitters' accident. They had carried out 14 inspections and received three personal injury claims for fall accidents. And still they left the road in a clearly dangerous condition.
"Hopefully, the council has learned its lesson from this accident and no one else has to suffer like Mrs Whitters."
Mrs Whitters added, "This has been a total waste of taxpayers' money. If I had the choice between having the money or having my independence back, I'd have no hesitation in choosing my independence."
Slater and Gordon offer a free consultation for people injured in accidents through no fault of their own. Call freephone 0800 916 9046 or contact us online and we will call you.
All information was correct at the time of publication.