Personal injury
Cycling accidents & presumed liability: UK vs Europe
It may come as a surprise to many to hear the UK is probably the worst place in Europe for a cyclist to be injured by a motorist.
21 August 2015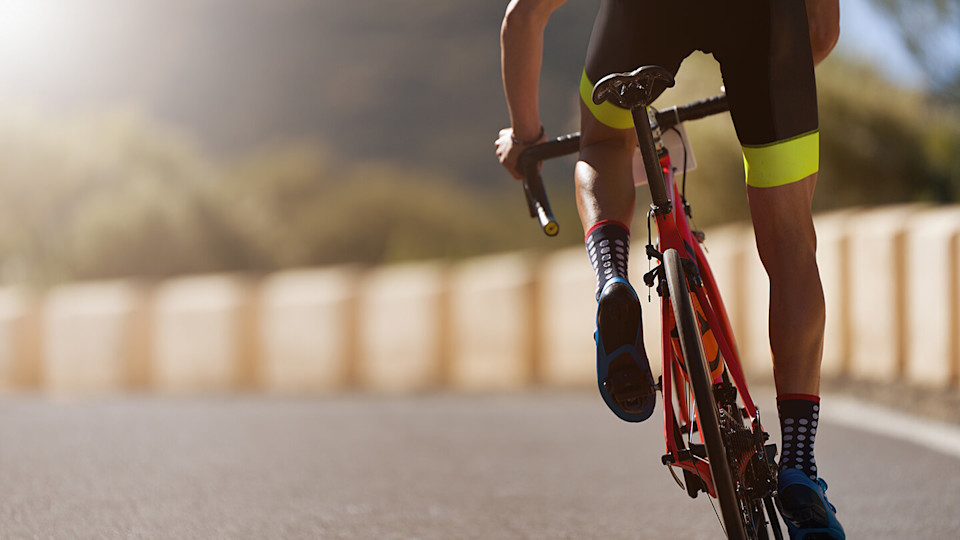 Under both English and Scottish law, a claimant cyclist must prove, on the balance of probabilities, that a defendant driver was negligent. Many safety campaigners, including the UK's national cycle charity, the CTC, have called for a new system of "presumed liability" - whereby the defendant driver would be presumed to be at fault unless they can prove otherwise.
In most European jurisdictions, an injured cyclist does not need to establish fault on the part of the motorist. The UK is one of only five countries in Europe, alongside Cyprus, Malta, Romania and Ireland, which have not adopted the presumed liability system.
As an English cycling accident lawyer, establishing liability is often a difficult challenge, especially if the cyclist is unable to give evidence due to the nature of their injuries and/or if there are no independent witnesses.
The presumed liability system recognises that the liability of one's actions should be proportionate to the degree of danger which they impose on other road users. Every year, around 19,000 cyclists are killed or injured in reported road accidents in the UK. The true figures are likely to be higher as the Department of Transport data excludes incidents which go unreported to the police, even if the cyclist's injuries required a visit to hospital.
Road Traffic (Compensation for Accidents) Bill 1934
The concept of presumed liability is not new. In 1934 Lord Danesfort introduced the Road Traffic (Compensation for Accidents) Bill 1934 which proposed that cyclists or pedestrians killed or injured as a result of a road collision with a vehicle should automatically be able to recover compensation without the need to prove the driver was at fault.
In the reading of this Bill to the House of Lords, Lord Danesfort observed that pedestrians and cyclists are often unable to obtain compensation because, "they very seldom can get adequate evidence. If a pedal cyclist is killed he is not there to give evidence; if he is seriously injured it is quite impossible for him to give complete or satisfactory evidence of the circumstances in which he was injured."
Unfortunately this Bill did not make its way into the statute books. Similarly, the 1978 Royal
Commission recommendation that road traffic accident (RTA) victims should benefit from a no-fault insurance system was also rejected. The Safer Streets Coalition, which included the CTC, unsuccessfully proposed that provisions relating to driver liability in collisions with non-motorised users be incorporated into the Road Safety Act 2006.
Primary liability and contributory negligence
Cycling is a rapidly growing activity in the UK and British cyclists often suffer injuries whilst cycling in Europe. Cross-border litigation, now increasingly commonplace following the implementation of the Fifth Motor Insurance Directive in June 2007, has underlined the significant differences between English law and the rest of Europe.
The Directive provides a framework to enable an injured person to bring a direct action against the insurer in the UK. But, if the defendant driver is resident outside of the UK, the substantive law applicable in the foreign jurisdiction where the accident occurred will usually apply in terms of liability, quantum and limitation.
The courts in England and Wales have long recognised that all road users owe each other a duty of care. However, it is often difficult to determine liability in RTAs as each case will turn on its own facts. Sometimes it is only possible to establish the cause of a collision with the use of accident reconstruction evidence such as, when the claimant is deceased, has sustained brain damage or has no recollection of the incident.
Establishing primary liability is not the only difficulty facing an injured claimant cyclist. Defendants will often seek substantial reductions for contributory negligence for a variety of reasons including failing to wear a cycle helmet, not wearing high visibility clothing and/or failing to use a cycle path. A cyclist is not legally obliged to do any of these things, yet defendants will vigorously seek to reduce a cyclist's damages award even though their cycling is beyond criticism.
The Law Reform (Contributory Negligence) Act 1945 provides that "where a person suffers damage as a result partly of his own fault, then the damages recoverable in respect thereof shall be reduced to such extent as the court thinks just and equitable having regard to the claimant's share in the responsibility for the damage."
The law in Europe
In French RTA cases, under the 'Badinter law,' the non-driver victim, save for a few exceptions, is compensated in full for their injuries regardless of fault, unless it was "inexcusable and constituted the sole cause of the damage." However, the driver remains liable for their own faults and so depending on the extent of their fault compensation can be reduced by a certain percentage or even withheld.
In the Netherlands, where 27% of journeys are made by bike, there is strong legal protection for cyclists. Article 185 of the Wegenverkeerswet introduced the concept of presumed liability in circumstances involving a collision between a motor vehicle and a cyclist/pedestrian on a public road.
The exception to presumed liability only occurs where the motorist is at no fault whatsoever, in which case there is no liability. In comparison to courts in the UK, a cyclist involved in an accident with a motor vehicle will almost certainly recover damages. In cases which would have failed in the UK, a Dutch court would only make a relatively small finding of contributory negligence.
In Spain, Article 1 of Royal Decree 8/2004 provides: "The motor vehicle driver is responsible, for the risk created by driving such vehicles, damage to persons or property caused through his driving." In the event of personal injury to others, the driver is relieved of this responsibility only when it is proven that the damage was due solely to the conduct or negligence of the injured party.
In Denmark, the Danish government recognised the need to protect cyclists by introducing a system of presumed liability in 1986. Drivers are automatically liable unless they can prove that the accident was unavoidable and not due to the negligence on their part. The Danish system of presumed liability only applies to personal injuries and is restricted to motor liability whilst property damage remains fault-based.
There are similar no-fault or strict liability systems in Italy, creating a no-fault liability for damage caused by a vehicle in motion, while Germany makes vehicle owners strictly liable for any damage caused by their operation unless the driver can prove that the accident was caused by "force majeure" or unforeseeable circumstances.
In Sweden, the 'Traffic Damage Act' creates a no-fault compensation system for RTAs meaning that the person who suffers injury as a result of a road traffic accident has the right to compensation regardless of fault or negligence by the driver or owner of the car. Liability must be covered by compulsory traffic insurance. The concept of contributory negligence has been almost completely abandoned and is only permitted as a defence in exceptional cases where the victim is guilty of intentional gross negligence.
Changing the law
One of the major obstacles preventing people from taking up cycling in the UK is safety. Clearly, cycling would be considerably safer if cyclists were segregated from other traffic, but this will take years to achieve. Our densely populated cities and narrow roads pose many challenges to road designers. However, changes to the law to improve the legal position of vulnerable road users with a strict or presumed liability system could be achieved relatively quickly with legislation which would put the UK in line with its European counterparts.
Such changes would be unpopular with motor insurers and many motorists, but in all probability would substantially increase cycle awareness on the part of all road users and ought to reduce the number of casualties on our roads.
The principles of strict tortious liability are often associated with stringent insurance requirements which exist in countries such as Sweden or France. Compulsory insurance along with strict liability principles removes the problem of proof for cyclists (and pedestrians) and compensation is awarded automatically.
Strict liability
When he retired in 1982, Lord Denning, recognising the difficulties faced by vulnerable road users, called for a strict liability system, saying, "in the present state of motor traffic I am persuaded that any civilised system of law should require, as a matter of principle, that the person who uses this dangerous instrument on the road dealing death and destruction all round should be liable to make compensation to anyone who is killed or injured in consequence of the use of it. There should be liability without proof of fault. To require an injured person to prove fault is the gravest injustice to many innocent persons who have not the wherewithal to prove it."
Changes in the civil law should go hand-in-hand with the tightening of the approach to the criminal law. Bad driving should result in tougher sentencing with longer driving bans. Changes to the legal framework need to be implemented along with practical steps to improve cycle safety, such as segregated cycle lanes and improvements to dangerous junctions and roundabouts.
The government needs to look at the Netherlands as an example of what can be achieved. The presumed liability system introduced in the Netherlands along with an extensive network of bicycle infrastructure has meant that Dutch cyclists are amongst the least likely to be injured anywhere in the world. It is five times as safe to cycle in the Netherlands as it is in the United States and three times as safe as in the UK. The presumed liability system is accepted within Dutch society and has heightened cycle awareness on the part of Dutch motorists, many of whom are also cyclists.
Richard Gaffney is Slater and Gordon's Principal Lawyer for the CTC, the UK's national cycling charity.
For a free consultation about how to claim compensation for a cycling accident injury call freephone 0330 041 5869 or contact us online and we will call you.
All information was correct at time of publication.