Court of Protection
What is a Compensation Protection Service or Personal Injury Trust?
A Compensation Protection Service, also known as a Personal Injury Trust (PI Trust) or Special Needs Trust, is a legally-binding arrangement that allows you to keep your personal injury compensation if you are, or will be, claiming means-tested state benefits now or in the future.
18 December 2015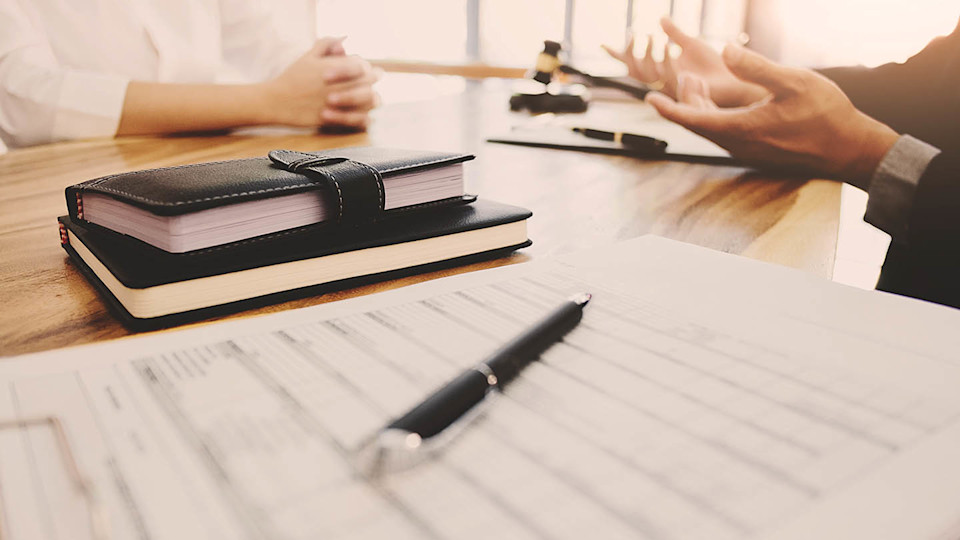 Means-tested benefits
Means-tested benefits, also known as 'top-up benefits' include:
Income-based Jobseekers Allowance;
Income-related Employment and Support Allowance;
Income Support;
Pension Credit;
Housing Benefit;
Council Tax Benefit
Means-tested benefits are paid to people who are unemployed or on a low income, or whose ability to work is restricted due to illness or disability.
When you receive an award of compensation as part of a personal injury claim, it may affect your entitlement to means-tested benefits. Means-tested benefits are assessed by your local authority according to the amount of money you have at your disposal. There are strict rules about how much money you are allowed to have access to if you are claiming benefits.
If you have more than £6,000 in your bank account, your benefits will reduce. If you have more than £16,000 in your account, you will lose your entitlement to benefits altogether.
Under the current rules however, your personal injury compensation is ring-fenced if it is held within a PI Trust. A Compensation Protection Trust will ensure that your money is disregarded and not taken into account when a local authority assesses your entitlement to means-tested benefits.
Sheltering your compensation award in a Trust will ensure you retain your eligibility for means-tested benefits now and in the future. This includes residential care assessments.
How do PI trusts work?
A PI Trust must be set up within 52 weeks or ideally, as soon as possible after you have received your personal injury compensation money.
The first step to take is to appoint your 'Trustees.' Trustees are the people you must choose to manage your money in a PI Trust, and should therefore be a person, or persons, you as the 'beneficiary,' trust and nominate to look after your money on your behalf.
You should select at least two trustees who must be over 18 years of age. You can act as a trustee yourself, but if you do this, you will also need to nominate two others to ensure a total of three trustees.
If you need to access money from your Trust, all trustees must first agree to its release. Your trustees are responsible for administering your personal injury compensation money according to your best interests.
A PI Trust can only ever contain your personal injury compensation money. You cannot add any additional funds to your Trust from other sources.
A PI Trust may allow you to continue receiving state benefits if your personal injury compensation money is placed in a specially designated Trust bank or building society account set up by your Trustees.
Trustees can include your partner, as well as close family members or friends. In high value claims or in cases where children are involved, you may wish to appoint a professional trustee such as a solicitor. Slater and Gordon have extensive experience of working with those who have received compensation to manage their funds effectively and to maximise the advantage of their compensation by providing professional advice and support.
Why should I set up a PI trust?
A Trust is not only advisable if you are currently receiving benefits. It is also recommended if you are likely to receive benefits at some point in the future.
A Trust will protect your entitlement to local authority funding for the costs of living if you think you are likely to go into a residential care home or require care in your own home later on in life.
You may also consider safeguarding your compensation if you are concerned that you may be taken advantage of financially. A PI Trust can also protect your money in the event that you have to go through divorce proceedings.
In addition, if you are concerned about your future mental capacity or what might happen to your compensation, if for example, you suffered a brain injury or lost the ability to make your own decisions, by placing your compensation in a PI Trust your trustees will ensure that your affairs and care needs are looked after according to your best interests.
How can Slater and Gordon help?
Our experienced PI Trust team can help you maintain your entitlement to means-tested benefits by creating a Compensation Protection Trust.
We can provide you with detailed information and expert assistance in all aspects of creating and managing a trust.
We can prepare a Compensation Protection Trust specifically tailored to your personal circumstances.
Our specialist solicitors can explain the main provisions of your Trust and store the Trust Deed for you,
We can contact your benefits offices to explain why your compensation is disregarded when assessing your entitlement to means-tested benefits.
Our Compensation Protection Service can also help you to increase the real value of your compensation.
If you are due to receive, or have recently received compensation for a personal injury, a Trust can protect your award without restricting your access to the funds. Call Slater and Gordon Lawyers on freephone 0330 041 5869 or contact us online.
All information was correct at the time of publication.