Road traffic accident claims
Micase support
Micase RTA is a claims portal providing an innovative new way of making a compensation claim for whiplash. Read more to find out how micase can help you.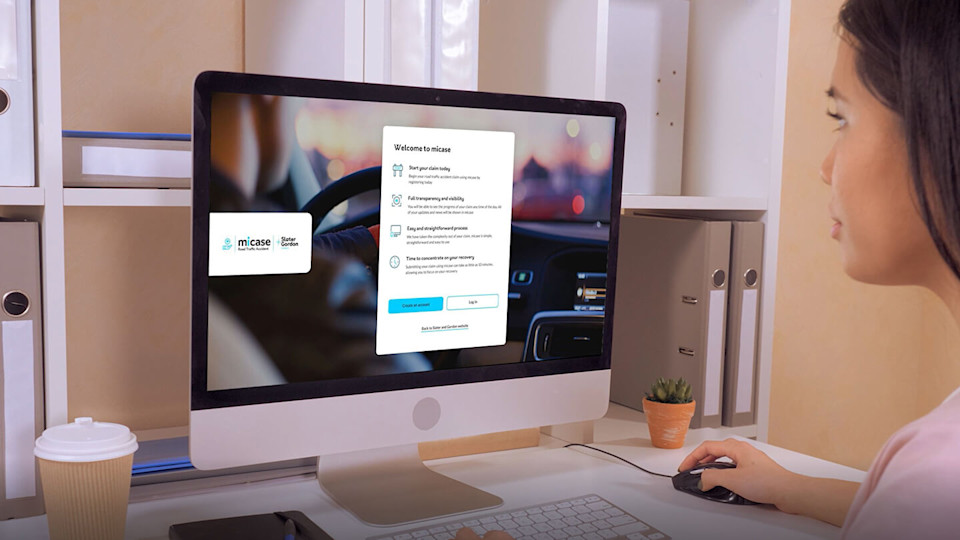 No Win No Fee road traffic accident experts
Slater and Gordon is one of the UK's leading law firms in road traffic accident claims. We'll provide you with the best possible legal representation and help you get the compensation you deserve. Start your new claim today - register your details on micase.
What is the micase RTA platform?
The micase RTA platform is an innovative self-service online claims portal which has revolutionised the way we access legal services. Following the whiplash reforms, there's no need to go it alone as a Litigant in Person. Micase provides expert legal advice and representation at your fingertips, without any financial risk to you.
To find out more about how the micase platform can help you, click the links below.
What is micase and how does it work
If you've had a whiplash injury and want legal representation to seek compensation, simply register your claim today.