Employment law
How to become a whistleblower
If you're considering reporting wrongdoing in your place of work, you may be fearful of the consequences or are unclear on how the process should be handled. We're here to ensure you're making an honourable decision and offer complete guidance on your case.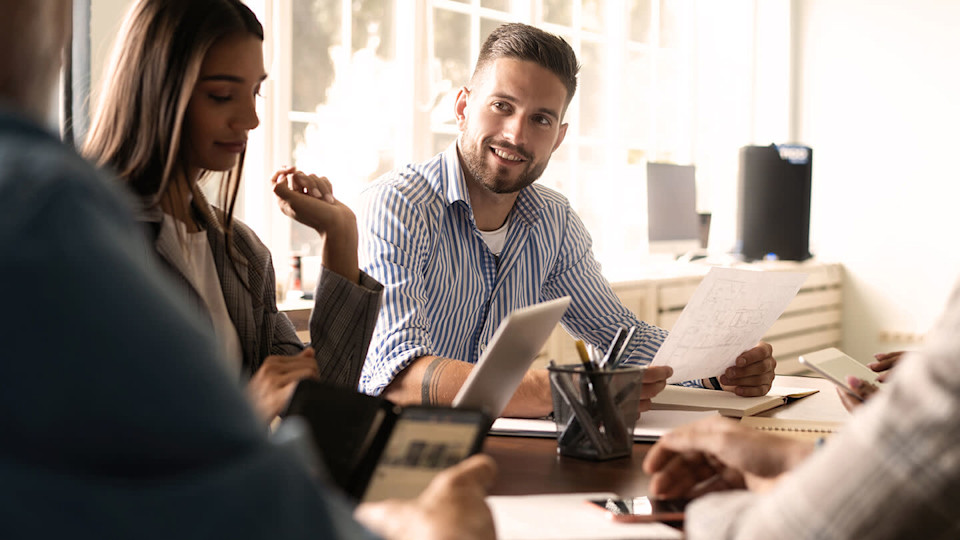 Employment law solicitors
Slater and Gordon's experienced solicitors are here to guide and support you through the whistleblowing process and advise on what legal protection you have. Call us on 0330 041 5869 or contact us and we'll call you.
How do you become a whistleblower?
Every employee and worker has the right to whistleblower protection when they report wrongdoing in their organisation. There are various ways that an employee can blow the whistle on their organisation.
Internal whistleblowing is where an employee reports wrongdoing to another party within the organisation. You would usually consult, and comply with, your employer's whistleblowing policy with this method. External whistleblowing occurs when you report the incident to relevant bodies outside the organisation, in the belief that this falls within their remit. Lastly, cyber whistleblowing cases involve the likes of data breaches and security risks.
Those holding information about wrongdoing often don't know who to consult first about the issues experienced. It's generally advised to raise the matter with your employer though, under certain circumstances, you may feel your concerns will be overlooked or result in victimising behaviour.
Depending on the type of concern, you can also raise this with a relevant prescribed body. For example, wrongdoing occurrences in a care home can be made to the Care Quality Commission or with a health and safety complaint to the Health and Safety Executive.
If you're unsure on which approach to take to reveal the information you're holding, we would highly recommend that you take legal advice as soon as possible to ensure that you are protected under the 'Public Interest Disclosure Act 1998'.
Your employer may have a whistleblowing policy in place that informs you of the procedure once your concern is reported. This should inform you of whom to report the incident to at first instance and what the following investigation procedure will be.
What can you expect will happen?
Your employer's whistleblowing policy will depend on the nature of the organisation though it should outline information such as the relevant person to blow the whistle too, their commitment to the treatment of the disclosure, confidentiality of the whistleblower, and when you can expect to receive feedback on the case. Following your employer's policy will later ensure they can't claim they were not aware of your concerns.
In an effective whistleblowing procedure, there should be an appropriate level of clear communication between the employee and employer regarding the actions they're taking to resolve the case and when the organisation is satisfied that the issue is no longer a problem for concern.
Once the complaint has been made, you may wish to state whether you want your identity to remain confidential throughout the process and your employer may ask for further information to support your case.
What evidence should you be gathering?
Though whistleblowers don't need hard evidence for their employer to investigate the claim, it's good practice to keep a record of your report and voice your concerns in writing. This ensures your conversation is documented if the matter should be taken further.
You should be careful about sending information to yourself or storing these on personal devices as this could be in breach of your employer's information security and result in serious disciplinary action.
Do you need a lawyer to be a whistleblower?
Conducting whistleblowing activity comes with potential risks which could not only damage relationships within your career but lead to unfair dismissal from your position. To ensure your bravery is not punished, our highly experienced employment solicitors are here to offer practical advice and support at the earliest convenience. There could be a possibility for interim relief (a temporary remedy until your full case is heard) and this needs to be actioned within 7 days of any dismissal.
Our solicitors can guide you through the appropriate method on how to blow the whistle alongside helping those who are experiencing mistreatment once revealing the information they know.
With extensive experience in handling whistleblowing cases, we're here to support you. Call us on 0330 041 5869, or contact us and we'll call you.
My case handler at Slater and Gordon was absolutely amazing, very responsive and always one step ahead of any request.

(employment case)
I would 100% recommend Slater and Gordon if you need any help in employment law. They offer an incredible service.

H L (employment case)
I am very happy with the service provided which was professional, quick and efficient. I would certainly recommend Slater and Gordon Lawyers should any chance arise. Huge thank you!

V K (employment case)