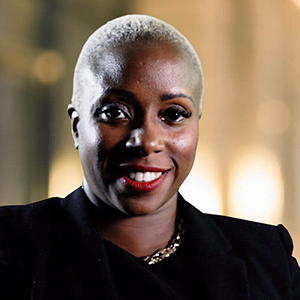 Onyinye Ebizie
Solicitor
Sustaining an injury is both physically and psychologically painful, and I think it's our duty to guide clients through the journey to progress their claim to a satisfactory conclusion.
Get to know Onyinye
I qualified as a Solicitor in 2005, encompassing over 17 years of experience including a wide range of personal injury claims.
I joined Slater and Gordon in 2014, specifically working on cases regarding noise-induced hearing loss. After leading this team for 4 years, I then joined the travel litigation department where I have been dealing with cross-border personal injury litigation.
My specialisms within this area are accident abroad claims, including road traffic accidents, employer and public liability, and medical negligence arising from cosmetic surgery taking place outside the UK.
Excellent professional timely experience from my Travel Litigator contact Onyinye Ebizie. I would highly recommend Slater Gordon Lawyers UK for your Travel Litigation Claims process.

Client testimonial for Onyinye Ebizie
I am very happy with the service I received from Onyinye Ebizie at Slater Gordon. After four years of legal battle I received a settlement following complications from a surgery undertaken abroad. Onyinye was knowledgeable regarding the laws abroad and kept me informed of any progress throughout the case. I can now finally get some closure on this terrible ordeal.

Client testimonial for Onyinye Ebizie
We have had outstanding help and advice from Travel Litigant Onyinye Ebizie relating to a serious cycling accident in Turkey. She has been extremely thorough and efficient and has shown great sensitivity and consideration in dealing with all matters.

Client testimonial for Onyinye Ebizie
Career highlights
Whilst there have been many highlights in my time at Slater and Gordon, I've been particularly delighted by the outcome of my client Mikayla's case. This was a complex claim involving injuries sustained from receiving cosmetic surgery abroad. Not only did we achieve a financial reward before the case went to trial, but she also received the psychological and physical help she needed to rebuild her life back to a sense of normality.
The extra mile
I have made several media appearances discussing several travel litigation issues. I have appeared on GBNews discussing the dangerous of getting plastic surgery abroad. I have also been quoted by the Independent discussing the Gwyneth Paltrow skiing accident court case.
I am also an accredited APIL Senior Litigator for accidents and illnesses abroad.
Find out more from our experts