Employment law
What is a disciplinary meeting?
Take a look as we answer frequently asked questions about disciplinary meetings. Including what happens at a disciplinary meeting and who you can take with you.
07 September 2015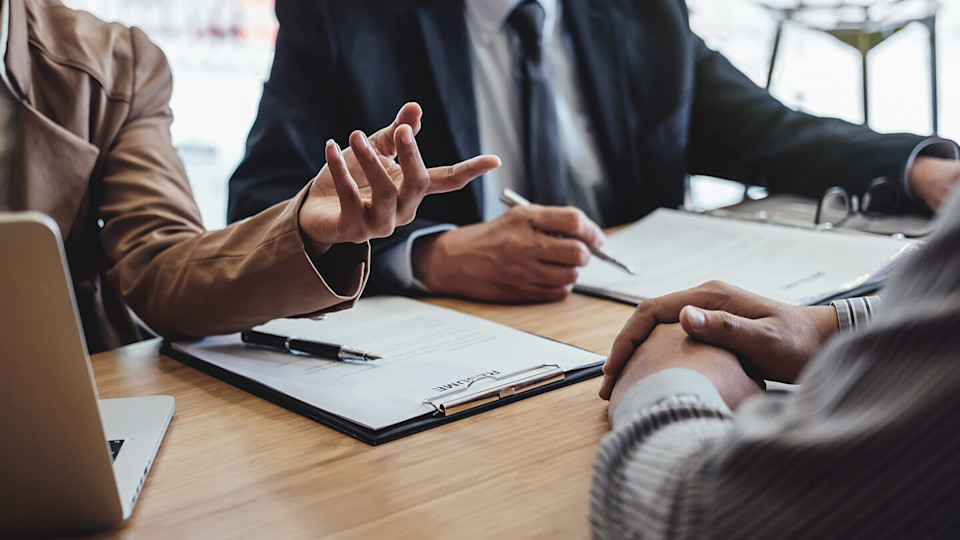 A disciplinary meeting is a meeting during which:
• The employer should explain the allegations and go through the evidence collated during an investigation.
• The employee should be allowed to set out their case and answer the allegations.
• The employee should have a reasonable opportunity to ask questions, present evidence, call relevant witnesses and raise any issues regarding the information provided by witnesses.
Under the ACAS Code, before an employer makes a decision as to whether to dismiss or discipline an employee, an employer should hold a disciplinary meeting with the employee.
What is the ACAS code of practice?
The ACAS Code of Practice on discipline and grievance ("the ACAS Code") is a statutory code which provides basic practical guidance to employers, employees and their representatives.
It sets out the main principles for handling disciplinary and grievance situations in the workplace.
The ACAS Code helps employers and employees deal with incidents involving alleged misconduct or poor performance in the workplace effectively and fairly.
When deciding whether an employee has been unfairly dismissed for misconduct or poor performance, an employment tribunal will consider whether the employer has followed a fair disciplinary procedure.
It is important to note that this can also affect the amount of compensation awarded in a successful unfair dismissal claim.
If an employer fails to follow the ACAS Code, any compensation awarded can be increased by up to 25% and if an employee fails to follow it, the compensation can be reduced by up to 25%.
What disciplinary action is covered by the ACAS Code?
The ACAS Code applies to disciplinary situations which include incidents of misconduct and/or poor performance.
It does not apply to redundancy, dismissals or the non-renewal of fixed-term contracts on their expiry.
How should a disciplinary process be handled?
If you are facing a disciplinary meeting, there are several things that your employer should do in order to carry out a fair disciplinary process. These include the following
1. Investigation - In order to establish the facts of the case, your employer should first carry out a reasonable investigation. The investigation is a chance for your employer to gather evidence to use at the disciplinary meeting.
This might mean carrying out an investigatory meeting with you and any relevant witnesses before deciding whether a disciplinary meeting is required.
Depending on the seriousness of the allegations against you, it may also be necessary to suspend you on full pay whilst any investigations are carried out.
2. Written notification of a disciplinary meeting – Your employer should provide you with written notification of the alleged misconduct or poor performance and its possible consequences (including, where appropriate, the risk of dismissal).
There should be sufficient detail to enable you to prepare your case and to respond at the disciplinary meeting. Copies of witness statements or other written evidence would usually be included with your written notification.
3. Companion – You should be notified of your right to be accompanied to the meeting. This is discussed in more detail below.
4. Time and venue – Your employer should notify you of an appropriate time and venue for the meeting.
Whilst the meeting should take place without unreasonable delay, your employer must give you a reasonable amount of time to prepare your case. It should take place somewhere private where you won't be disturbed.
5. Written Decision – Following your meeting, your employer should provide you with a decision in writing, without unreasonable delay.
The decision should set out the disciplinary sanction to be taken against you which could include a verbal, written or final warning, a demotion or a dismissal.
6. Right of Appeal – Your employer should allow you the right of appeal against the decision. If you disagree with the disciplinary action taken against you, you should submit your appeal in writing, specifying the grounds of your appeal.
What happens at a disciplinary meeting?
At your disciplinary meeting your employer should explain the allegations made against you and go through the evidence they have against you.
You should be given the chance to explain your side of the story, to respond to any questions asked and to ask any questions you might have.
If the possible consequences of the meeting include disciplinary action being taken against you or a formal warning being issued, you have the statutory right to be accompanied at your disciplinary meeting.
Many people find it helpful to have someone to accompany them to a disciplinary meeting for moral support or to assist them with presenting their case.
Your companion should be allowed to put your case to the disciplinary panel, respond on your behalf to any views expressed at the meeting and to confer with you during the meeting.
However, your companion does not have the right to answer questions on your behalf or prevent the employer from explaining their case.
It is also a good idea to take a good set of notes at the meeting as you may need to refer back to what was discussed at the meeting.
Who can I take with me to my disciplinary meeting?
You should be informed of your right to bring a companion to the meeting. This can be:
• A work colleague
• A trade union rep
• An official employed by a trade union
• In some cases, your employer may allow you to be accompanied by a friend or family member but they are not legally obliged to do so unless it is a reasonable adjustment to do so.
You should check your employer's disciplinary procedure to ensure they are following it correctly. If your employer does not have their own disciplinary procedure, they should be following the ACAS Code of Practice.
It is important that your employer follows its disciplinary procedure and or the ACAS Code because failure to do so could render your dismissal unfair. This could mean you have a potential claim for unfair dismissal.
There are strict time limits in which to bring a claim for unfair dismissal.
If you are dismissed and you think the dismissal may be unfair, you should seek legal advice promptly to ascertain whether you have a claim and avoid missing the time limit.
It is important that you do not wait until the appeal as a claim might be too late by then.
For more information, call us on freephone 0330 107 5087 or contact us online.
All the above information was correct at the time of publication.