Abuse
Sexual Abuse and Sexual Violence Awareness Week: 6-12th February 2023
This week is Sexual Abuse and Sexual Violence Awareness Week. It is a national event which focuses on raising awareness and promoting discussions on the issues of sexual abuse and violence.
07 February 2023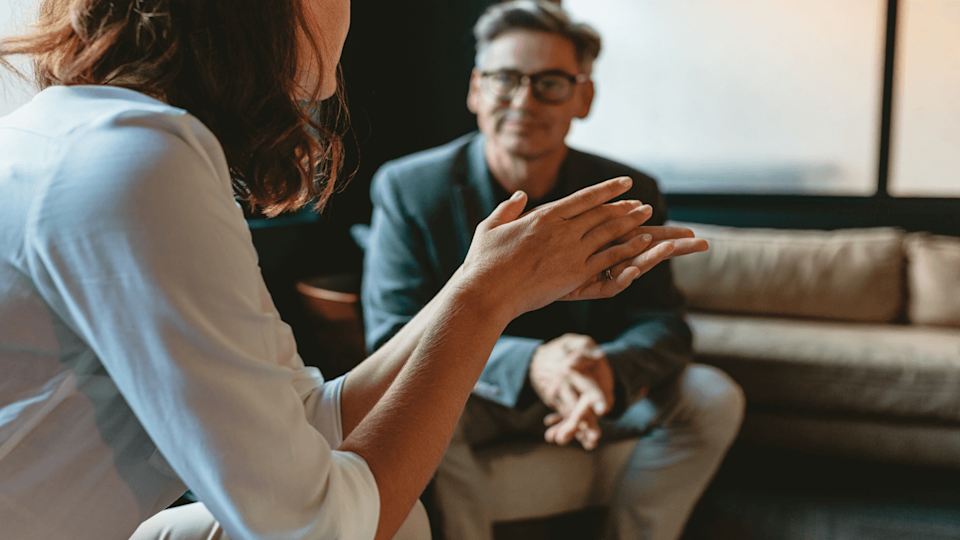 A shift in dialogue over sexual assaults and violence
Over the years, there has been a shift in the dialogue surrounding sexual abuse and violence. What was formerly a 'taboo' topic that was not discussed openly has slowly become a focus for society. Awareness has promoted a more open culture of disclosure of abuse in part, although there remains a huge stigma around sexual abuse and violence that still needs to be tackled.
In the wake of the horrific sexual assaults and murders of Sarah Everard and Sabina Messer, as well as the horrific attitudes to women uncovered within the Metropolitan Police; there is still need to highlight the high rates of abuse and sexual violence in our society. November 2022 finally saw the Independent Inquiry into Child Sexual abuse (IICSA) report on shocking child sexual abuse in care establishments, schools, and other public settings.
The demand for accountability and justice for perpetrators of sexual abuse and violence, whether historically or recent, is at an all-time high. There is a clear and present outpouring of public outrage and concern which has led to forced action by public establishments including schools, religious establishments, and the Metropolitan Police.
During the week the public is encouraged to raise awareness about sexual abuse and violence, and how to prevent it through putting on events both online and in-person, nationwide. The aim is to continue shining a light on the ongoing issues on all platforms including social media.
The #ITSSNOTOK hashtag was created as part of the campaign, with the aim of opening the conversation online. The hashtag provides an opportunity for any organisation or individual to engage in dialogue surrounding these matters. The campaign seeks to take what is often a buried issue and spotlight it to encourage discussion so more voices can be heard, and further cases can hopefully be prevented. Further details and resources can be found at #ITSNOTOK - SEXUAL ABUSE AND SEXUAL VIOLENCE AWARENESS WEEK - Sexual Abuse and Sexual Violence Awareness Week
There is more work to be done
While progress has been made, the issue now for victims and survivors is justice, accountability and redress that are still sadly lacking in both our criminal and civil courts. In an article by the Independent, Vera Baird, the Victims' Commissioner for England and Wales highlighted that "Record levels of victims are coming forward, but the charging rate remains in the doldrums. The marked increase in victim reporting is simply not translating into increased referrals and charges".
The charity Rape Crisis reported that 1 in 4 women had been raped or sexually assaulted as an adult, and that the highest number of rape cases reported to the police in March 2022 was 70,330. The overall statistics in England and Wales found that 85,000 women experience rape, attempted rape, or sexual assault every year.
Similarly, the Crime Survey for England and Wales (CSEW) in 2017 found that 4% of men have experienced some form of sexual assault since the age of 16. Approximately 12,000 men (aged 16-59) are raped in the UK every year, however with many male victims not reporting the assaults, the figures are likely higher.
Common reasons for not reporting sexual abuse or assault include embarrassment and humiliation. The victims fear that they would not be believed if they came forward and fear that the police would not be able to help them. The fear of reporting sexually violent or abusive situations is even more common with children. Victims often find the process of having to explain the reasons for not bringing a claim forward as a child, or even in the years following an assault, distressing and at times insulting.
The Independent Inquiry into Child Sexual Abuse ('IICSA') final report outlined practical methods to further support survivors in civil cases, and Criminal Injuries Compensation Authority ('CICA') claims to report the crimes including:
Removal of the limitation period (time limit) with respect to civil personal injury abuse cases would mean that when victims and survivors do come forward, they have a better chance of obtaining the compensation they need. Helping survivors access the counselling and support resources they need to rebuild their lives.
Extending the deadline for Criminal Injuries Compensation Act (CICA) claims would equally give victims more time to claim compensation, especially given the likely wait of many years now for the criminal process to conclude. The redress scheme proposed is not perfect, it's time limited and it sounds like the compensation may be fairly limited as well but it would be better than nothing at all.
In the aftermath of the John Worboys case, it was clear that the Police response to sexual abuse and assault claims needed to change. The Supreme Court concluded that the police must properly investigate rape to ensure victims' human rights are protected. While strides have been taken, the horrifying assaults and inquiries that have uncovered substantive abuse in the past years have shown that there is more work to be done.
How Slater and Gordon can help
Our expert abuse solicitors work with victims and survivors of abuse every day and have decades of experience fighting for compensation for our clients. Our specialist public inquiries team has acted for many individuals and organisations in a number of high-profile public inquiries, including the Independent Inquiry into Child Sexual Abuse (IICSA), the Manchester Arena Bombing Inquiry, and the Grenfell Tower Inquiry.
We encourage anyone impacted by abuse to contact our team of specialist abuse claims solicitors. Our experts are experienced in handling cases involving highly sensitive matters, including sexual abuse. They professionally and compassionately support victims of abuse to obtain compensation from the people and organisations responsible for their injuries. To get in contact for a confidential discussion of your potential case, please call us on 0330 041 5869.
References: