Personal injury
1 in 10 construction workers are unaware of asbestos and its fatalities
Asbestos exposure can cause fatal illnesses. Here's what construction workers need to know.
01 June 2023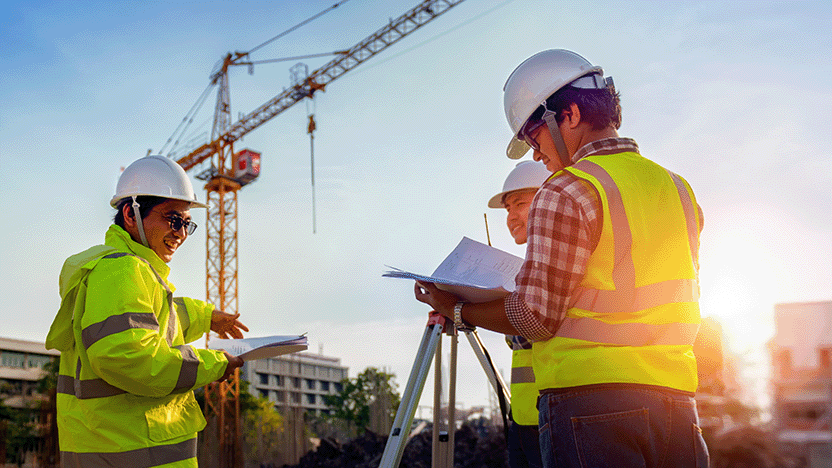 Asbestos related diseases still claim 5,000 deaths every year. A long latency period means several decades can often pass before any symptoms reveal themselves. For those who have been exposed to asbestos, the health implications can be devastating.
Asbestos was used in building products because of its heat resistance, affordability, and resistance to corrosion. Although asbestos, a type of mineral resistant to heat and corrosion, was fully banned in the UK in 1999, it's estimated that 1.5million buildings in the UK still contain the cancer-causing material. Asbestos could be found in houses, schools, hospitals, and many other buildings, causing a particularly higher risk of exposure to those working within them, including construction workers.
At Slater and Gordon, we conducted research to identify how aware those working in the construction sector are of asbestos and the risks it poses. Shockingly, 11% of people working in the industry, including architects, construction workers and engineers, aren't even sure what asbestos is, with 7% unaware asbestos exposure can cause health problems. The research suggests that further education within the industry may be required about the dangers of asbestos, particularly with the risk of many coming close to asbestos without realising it.
27% of those surveyed don't know that mesothelioma can occur as a direct result from exposure. In fact, 4% thought handling asbestos was perfectly safe. When it comes to the occupations that might be more at risk of exposure, one-in-five people in construction didn't think working in the industry were at an increased risk, with one-third not realising plumbers specifically were at a substantial risk of exposure.
Of those surveyed, 29% didn't realise asbestos could be found in industrial buildings, 42% weren't aware asbestos could be in ceiling tiles and floor cavities, and more than half (51%) weren't aware it may be in floor tiles. An additional 40% of people in the industry thought residential buildings were always completely safe from asbestos.
It's important to be aware of the dangers and life-threatening health implications asbestos poses. There are several asbestos health risks including asbestosis, mesothelioma, lung cancer, pleural thickening and an increased risk for other respiratory diseases. The health risks associated with asbestos are usually related to long-term and repeated exposure. However, even short-term or minimal exposure can potentially lead to health issues.
Jordan Bell, Principal Lawyer & Head of Industrial Disease Department at Slater and Gordon said: "It is also important to be aware that family members of those who were employed in potentially high-risk industries whilst asbestos was in use are aware of what asbestos is. As the latency period of asbestos exposure is so long, it may be worth speaking with elderly family members who worked in these environments to determine where they believe they were exposed and how that exposure to asbestos occurred.
"Despite the fact that asbestos is no longer used as a construction material, we are not seeing a reduction in the number of claims related to exposure. This is in part due to the extended latency period of asbestos-related illnesses, but we also cannot ignore the fact that it is still prevalent in so many buildings."
If you suspect you're working in a building with asbestos, it's important to inform your employer and have an asbestos risk assessment take place. Following the correct safety protocols is imperative, including using the right PPE (Personal Protective Equipment) for asbestos handling such as respirators, gloves, and disposable coveralls. Ensuring the correct training and awareness is in place is one way to reduce the risk whilst working near asbestos. Being educated on the hazards, safe work practices and the proper use of protective equipment is also vitally important.
How Slater and Gordon can help
If you, or a family member, have been exposed to asbestos, our specialist industrial disease solicitors will be able to advise you on next steps. As well as offering expert legal advice, we also partner with several asbestos organisations and charities that offer advice and support to those living with an asbestos-related disease. We understand that it might not be possible for you to know where you came into contact with asbestos fibres, but Slater and Gordon have an excellent success rate of tracing companies and their insurers, thanks to our many years of experiences dealing with asbestos related illness cases.
Our industrial disease solicitors provide tailored representation on a No Win No Fee basis, which means there's no financial risk to you. In addition, our asbestos solicitors will not charge our clients any costs if you win your case, so you will also get to keep all your compensation.
Contact us on 0330 041 5869 or online here to speak to a specialist asbestos solicitor.