Injury in public
Supermarket injury compensation claims
If you have been hurt or made ill by a visit to a supermarket, and someone else's negligence was to blame, you may be entitled to claim compensation. Slater and Gordon is one of the UK's most experienced No Win No Fee injury compensation claims firms.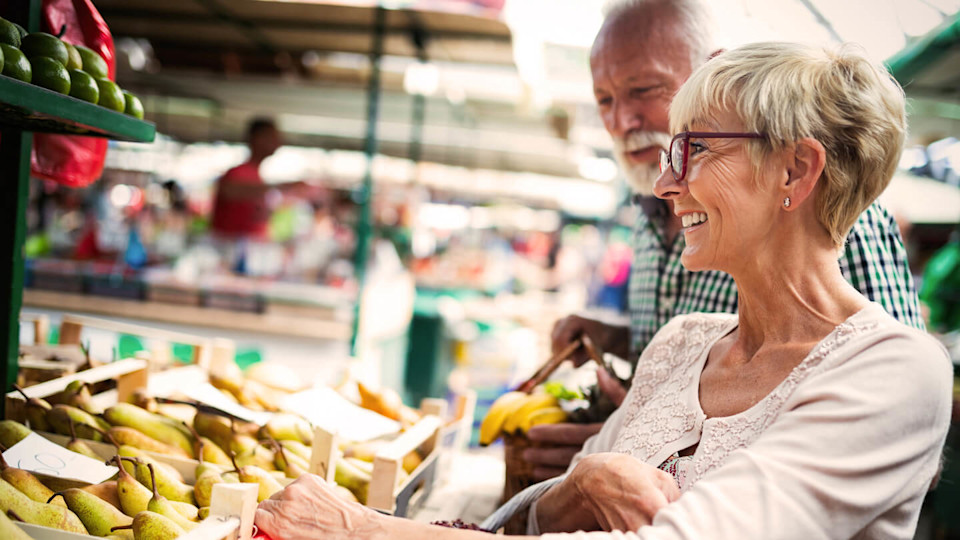 No Win No Fee compensation
Slater and Gordon is one of Britain's best-known compensation claim firms, and we are here to help if you have been injured or made ill in a supermarket. Call us now on freephone 0330 041 5869 or contact us online to talk to one of our legal experts today.
Find out more about No Win No Fee public injury claims
Contact us
Can I claim for a supermarket injury?
A surprising number of injuries occur in Britain's supermarkets, thanks largely to slips on wet floors and trips on unexpected obstacles.
Your natural instinct may be to simply pick yourself up and get on with your day. However, slips and trips like these can lead to long term injury problems, so it's worth getting an expert opinion on your injury, especially if it may mean you having to pay for physiotherapy or other medical treatment at some stage.
So if you have been injured in a supermarket and someone else's negligence was to blame, you should talk to us about making a No Win No Fee injury compensation claim today.
What sort of accidents happen in supermarkets?
Due to the fact that supermarkets are full of bottles and cartons of liquid, spills are inevitable, which are a recipe for disaster when combined with shiny supermarket floors.
But spills aren't the only cause of supermarket accidents; uneven floors, hidden obstacles and even unstable shelves and displays can all lead to injuries.
When might you have a claim for a supermarket accident?
As with all compensation claims, the key factor lies in whether someone has been negligent. So if a liquid has just been spilled, for example, and you slip on it, it would be hard to prove that the supermarket owners have been negligent.
However, if a spill had occurred some time ago, and hadn't been signposted or cleaned up, that would suggest quite a high degree of negligence. That's because any supermarket has to do the following to keep customers safe:
Follow the guidelines set by the

Health and Safety Executive

Clear hazards or spillages quickly
Mark hazards or spillages
Maintain structures, or any equipment that could cause you harm
Keep the overall environment safe and free from contamination
Where they have failed to do so, and you have been harmed as a result, you may well be able to claim injury compensation based on the supermarket's negligence.
How do I make a supermarket injury claim?
Every successful compensation claim rests on being able to prove that the incident occurred and that someone else was negligent. So if you have been injured in a supermarket, it is essential to:
Tell staff immediately and ask them to record the incident
Take photographs of the site of the accident immediately, before warning signs are put in place or the obstacle has been removed
Take photographs of your injuries
Get copies of all medical records that relate to your injury
Get details of any witnesses
Write a record of what happened as soon as possible
Note if there are any CCTV cameras that may aid your case
We offer a more in depth guide of what to do in the event of an injury in a public place here.
Doing all of this is the best way to prove negligence. That's because if you have slipped on a liquid spillage and there is no sign to warn you of its presence, the supermarket is more likely to be found negligent. You should then give all of this information to your solicitor when you begin your compensation claim.
How much will my supermarket injury claim be worth?
There is no set rule for how much compensation you might receive for a supermarket injury. This all depends on the extent of your injuries and how long it is expected that a full recovery will take. However, in addition to damages for pain and suffering, you may also be able to claim for any loss of earnings as well as for the cost of any medical treatment or rehabilitation that may be required.
How long does a supermarket injury compensation claim take?
This usually depends on how serious your injuries are as well as whether the negligent party's insurers accept liability. However, we always aim to pursue justice for our clients as efficiently as possible, and will also seek to claim interim payments where your injury might cause you financial hardship, or where you need to begin rehabilitation as soon as possible.
Speak to a specialist solicitor
Slater and Gordon will provide a sympathetic, professional and honest approach to people who come to us with injuries from supermarkets.
When you've suffered an injury in a supermarket, you need experts you can talk to and trust. Contact our solicitors about making a supermarket injury compensation claim on 0330 041 5869 or online here.
Meet the personal injury experts
Meet our specialist personal injury team, many of which are considered 'Leaders in their field' with a significant amount of expertise.
---
Really helpful and always on the other side of the phone if needed. Quick and easy service.

Ashley
Excellent communication, in constant contact with the latest info regarding your case.

David
Everything is moving along quickly and smoothly. Good professional service I'm glad I chose Slater and Gordon.

Kenny Jackson