Illness Claims
Food poisoning compensation claims
Have you suffered from food poisoning or a food allergy reaction in the UK and think that a food or drink retailer or producer was to blame? Slater and Gordon are leading food poisoning claim solicitors offering a No Win No Fee service to the majority.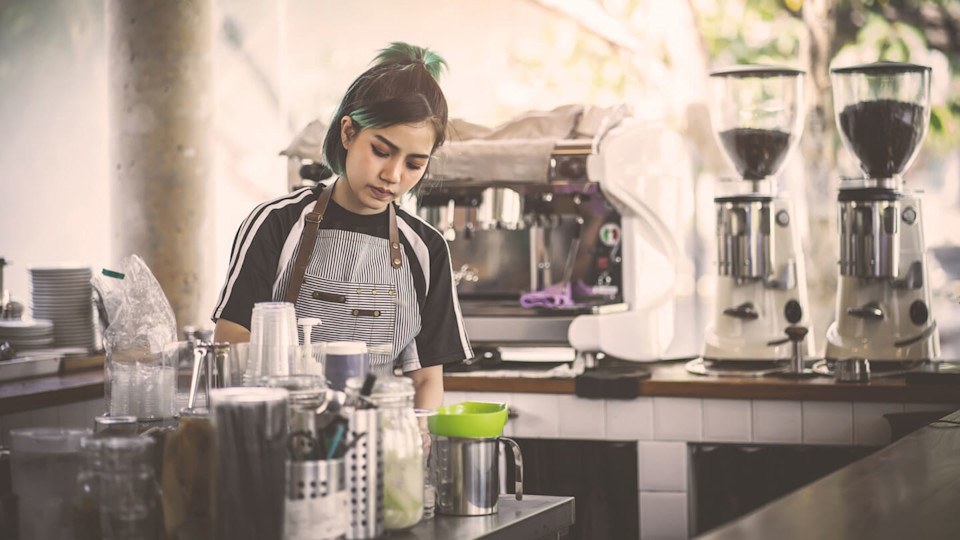 No Win No Fee compensation
Slater and Gordon is one of Britain's best-known food poisoning claim firms, so we're here to help you receive the compensation you deserve. Call Slater and Gordon on freephone 0330 041 5869 or contact us online and one of our expert lawyers will be in touch with you.
Find out more about No Win No Fee illness claims
Contact us
What sorts of food poisoning can I claim for?
Food poisoning takes many forms in the UK and can have very serious consequences. So if you have suffered food poisoning that was caused by any of these viral, bacterial or parasitic conditions, you may have grounds for claiming food poisoning compensation:
Salmonella
Shigella
E.coli
Giardia
Norovirus
Rotavirus
Campylobacter
Cryptosporidium
Unusually, you do not have to prove negligence in order for your food poisoning claim to succeed, only that:
The food was not safe
You have been ill
The unsafe food made you ill
In fact, under the terms of the The Consumer Protection Act 1987, if you can establish the source of the food poisoning, infection or allergic reaction, then the law imposes a 'strict liability' rule on the offending restaurant, shop or supplier. Here's what to do if you are worried about contaminated food.
How is food poisoning caused?
Whether food poisoning stems from a snack or meal you ate in a restaurant, or one you bought in a supermarket, the reasons behind it are usually:
Food has been insufficiently cooked to kill bacteria
Food has not been refrigerated or covered
Bacteria has passed from food to food
Poor hygiene standards have affected preparation
You can find out more about the causes of food poisoning on the food standards agency website. You will also receive useful advice and possibly even support in gathering evidence for a compensation claim from your local Environmental Health Officer.
We also offer guides on what restaurants should be doing in an effort to reduce the risk of food poisoning.
Can I claim for a food allergy reaction?
The law states that all food and drink sold in the UK is required to clearly declare the presence of known allergens including nuts or dairy products in signage and packaging.
Where this has not been done satisfactorily and an allergic reaction has occurred - whatever its level of seriousness - a food poisoning compensation claim may be in order.
How do I claim for food poisoning?
Whether you have suffered food poisoning or an allergic reaction to food, gathering evidence as early as possible is essential. So if you believe you have been the victim of someone else's negligence, take these steps as soon as possible:
Seek immediate medical assistance
Inform your local

Environmental Health Department

Stay off work or school for 48 hours to avoid contagion
Write a list of everything you ate in the previous 24 hours
Keep suspect food, if you still have it, in its packaging
Preserve the food (i.e. freeze it) but seal it in polythene first
Keep all relevant receipts from restaurants or supermarkets
Collect names and contact details of witnesses
You will also need to keep this evidence, and have medical evidence from a gastroenterologist in order to help us prove your illness and its seriousness. Once this is done, it's time to ask us about making a food poisoning compensation claim.
Speak to a specialist food poisoning solicitor
Food poisoning claims are quite a specialised area of the law, so it makes sense to deal with solicitors who have extensive experience and a track record of successful food poisoning compensation claims.
We employ specialist food poisoning solicitors who aim to be as considerate and supportive as possible throughout the claims process. Contact us on 0330 041 5869 or online here about a food poisoning compensation claim.
Meet the personal injury experts
Meet our specialist personal injury team, many of which are considered 'Leaders in their field' with a significant amount of expertise.
---
Shahida's story
Shahida Shahid was just 18-years-old when she was served a buttermilk chicken burger at Almost Famous restaurant in Manchester, despite making her server aware of her allergies to dairy and nuts.
Really helpful and always on the other side of the phone if needed. Quick and easy service.

Ashley
Excellent communication, in constant contact with the latest info regarding your case.

David
Everything is moving along quickly and smoothly. Good professional service I'm glad I chose Slater and Gordon.

Kenny Jackson