COVID-19
Tech Investment Key to Slater and Gordon's Growth During Covid
Today has seen the release of the Slater and Gordon 2019 financial results that show another year of strategic development and increased profitability.
29 September 2020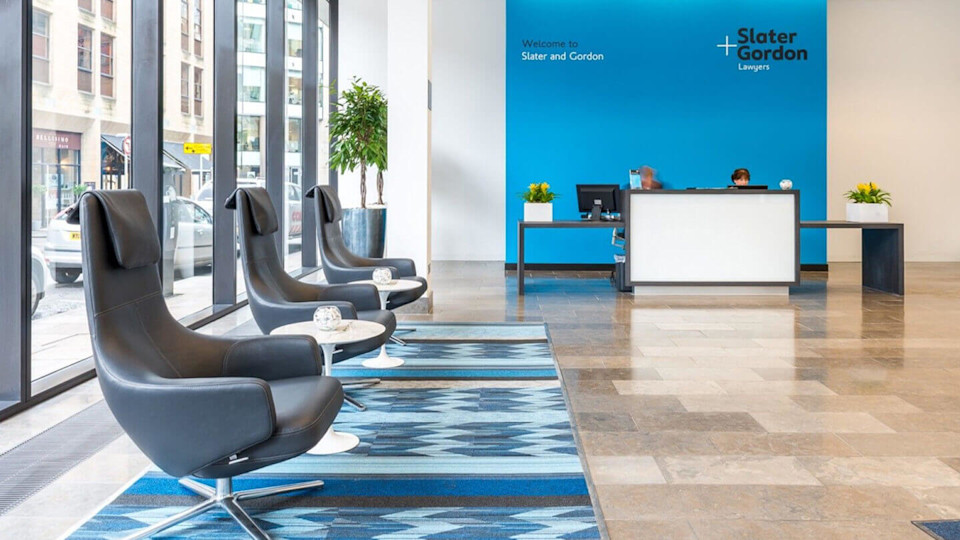 The business has continued to invest significantly in technology enabling its people to deliver market leading legal solutions to its customers. This has created a firm foundation for Slater and Gordon to accelerate its growth strategy,
The year saw a significant improvement in the adjusted EBITDA, profitability and operating cash flow for the Group. In 2019 it achieved an adjusted EBITDA of £16.3m (2018: £1.0m). Operating profit, before nonrecurring items was £5.0m, compared to an operating loss of £5.6m in 2018. Group revenues were £192.9m in the year (2018: £222.7m) after planned reductions in less profitable channels of activity.
David Whitmore, CEO of Slater and Gordon, said: "We always planned for 2018 to be the year we stabilised the business and 2019 as the year we created the solid foundations to support an aggressive growth strategy. By continuing to make significant investment in technology and our people we have also been in a good position to withstand the impact of Covid over the last six months.
"In the last few weeks we have completed a series of transactions including the acquisition of Jigsaw Law. This has enabled an immediate and significant expansion of our personal injury business and we continue to look at further opportunities in this sector.
"Our focus on technology development has allowed Slater and Gordon to lead the legal sector in the adoption of a more agile working culture – something we accelerated during Covid. Within a week of lockdown in March more than 97 per cent of our people were working remotely, as were all our communication systems, including telephony. This has enabled us to continue providing our customers with a near 'business as usual' service."
David Whitmore said: "Our financial results are just part of the Slater and Gordon story. Our mission is to create technology driven legal solutions for all UK consumers.
"The decisions we took in 2019 put us in a very strong position to overcome the challenges of the current environment and pursue further growth opportunities.
"We're firmly on track to achieve our goal of becoming the leading UK provider of consumer legal services."
ENDS
https://www.lawgazette.co.uk/practice/slater-and-gordon-kicks-off-aggressive-growth-plan-with-pi-acquisition/5105802.article
https://www.legalfutures.co.uk/latest-news/slater-gordon-makes-significant-pi-firm-acquisition