Family
Still married but living with someone else? How this could affect your divorce.
Are you still married but living with someone else? Discover how this could affect your divorce and what Slater and Gordon's lawyers can do to help you.
19 June 2018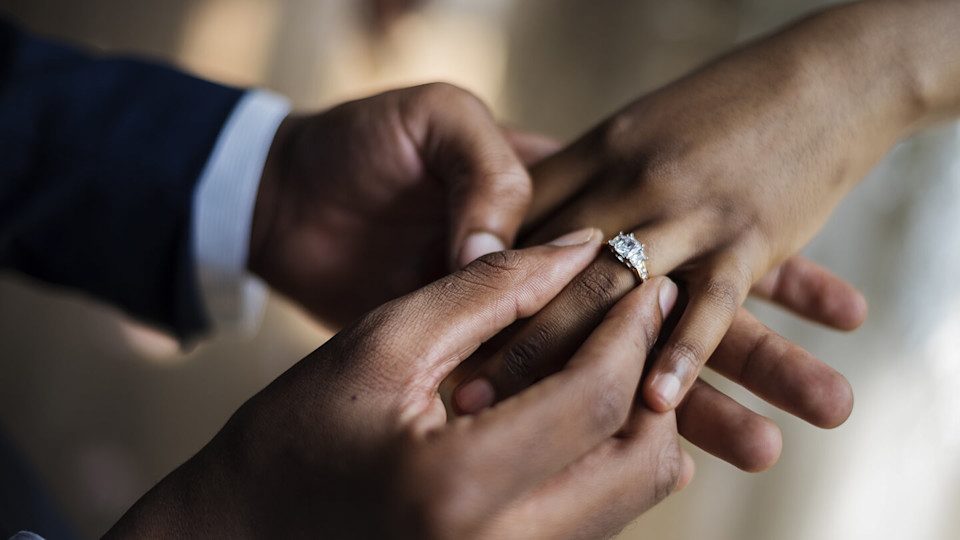 Situations involving divorce and separation are hardly ever simple and straightforward, especially when it comes to legal matters. This is why separating couples depend on advice from experienced family law solicitors who know how best to navigate difficult situations in order to reach a resolution that works.
When it comes to divorce, one of the main sticking points - besides of course, who gets what - is how the process will actually be started. Who'll petition for divorce, and what reasons will be given to the courts for the legal separation?
A quick guide to the divorce process
For those who are new to the process of getting a divorce, there are a few crucial points to know:
One person must petition the other for divorce - you can't petition together
A court needs to be convinced that the marriage has irretrievably broken down. This is proven through evidence supporting one of five reasons.
The five reasons include unreasonable behaviour, adultery,desertion, as well as the 'no fault' reasons of being separated for two years (if you both agree to the divorce) and being separated for five years (if only one party wants the divorce).
A closer look at adultery as a reason for divorce
One of the most commonly used reasons for divorce is adultery. In some cases, adultery is very straightforward to prove to a court. There may be evidence of the infidelity in the form of messages via SMS or social media, the report of private detectives (if you choose to gather evidence in this way) or from one partner catching the other in the act.
It's understandable that a person may no longer wish to remain married to their spouse if they catch them being unfaithful. While some couples may be able to come back from adultery through counselling and hard work, for others this behaviour is a deal-breaker, eroding the trust that the relationship is built upon.
A quick point to note here is that UK courts currently define adultery as a reason for divorce as a sexual relationship between a man and a woman. The law doesn't class same-sex relationships as adultery. This is an issue that comes up a lot for our family lawyers and their clients, and it can be a tricky one to navigate, meaning it's essential that you have access to specialist advice.
Adultery after separation - how this can affect your divorce
If a married couple are still together and living in the same house and one is unfaithful to the other, this is typically a clear-cut case of adultery. However, things can seem much more complicated if the couple have separated but are still legally married. Our family law solicitors are often asked if living with and being in a sexual relationship with someone else after informally separating from a spouse can constitute adultery?
The simple answer to this potentially complicated question is yes. In the eyes of the law, you're still married to your former partner. The split could have been completely amicable and you and your spouse may have agreed to see other people, but your ex could still petition you for divorce citing the reason of adultery. Many people are extremely surprised to learn this, which again emphasises how crucial it is to seek advice from a family law solicitor as early as possible in the divorce process.
Other important points to note when it comes to adultery after separation include the following:
The main fact that a court will consider is that one partner has had a sexual relationship with another person of the opposite sex while still legally married.
It doesn't matter if your ex moved in with someone else first or had an affair first; they can still petition you for divorce on the grounds of adultery if you're in a sexual relationship with another person.
Divorce settlements
People often mistakenly believe that a court will be more likely to award settlements in favour of the person petitioning the other for divorce on the basis of adultery. This isn't the case, as the court doesn't pass any kind of moral judgement when allocating financial settlements in divorce.
On its own, adultery can be seen as a symptom of a failing relationship, not necessarily the sole cause. Courts will only take into account behaviour that is 'gross and obvious' when deciding divorce settlements - for example, violence or abuse in the relationship.
However, some people don't like the idea of being 'blamed' in a divorce petition, so it's important to be aware of the circumstances in which adultery can be cited as a reason for legal separation.
There's also another way of looking at this. For people who want a speedy divorce so that both parties can move on with their lives, the fact that you can cite adultery as a reason even after separation provides a useful opportunity. One party can simply petition the other and the divorce will proceed quickly.
Speak to our family law solicitors for advice on divorce
If you want to know more about adultery and divorce, the Slater and Gordon team are happy to help. Our family law experts have dealt with divorce cases of all kinds, so are perfectly placed to answer your questions. Please call on freephone 0330 107 6483 or contact us online for expert advice.
All the above information was correct at the time of publication.