Personal Injury
Sister of construction worker who died at work comes forward
Our client, the sister of a construction worker who tragically died at work, sought advice from our team of experts. Read about the story below.
24 February 2022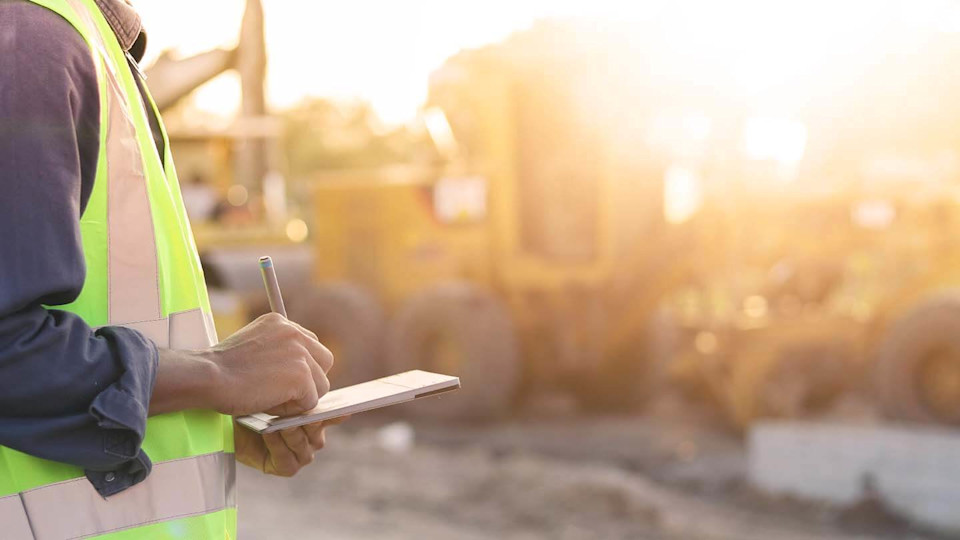 Construction worker, Peter*, was working on a large building site in Central London. On what appeared to be another normal day at work, he was asked to help with unloading a heavy load from a delivery lorry.
What Peter was not aware of was that the heavy load was unsafe. It had been loaded onto the pallets on the delivery lorry too high and wide and the tail lift on the lorry was also defective. The delivery driver lost control of the pallet load and it fell from the lorry. An adequate exclusion zone had not been set up at the back of the lorry so when the load fell, it fell onto Peter, who was there waiting to assist. As a result, Peter tragically lost his life.
An inquest was held into Peter's tragic death and his sister, Cristina*, contact Slater and Gordon's experts to represent her and the family at the inquest. Following the inquest, Cristina decided to seek justice on behalf of the family in making a fatal accident at work claim.
Her representatives at Slater and Gordon took on the case and assisted Cristina and her family in their discussions with the HSE (Health and Safety Executive). Initially, there were difficulties in proving who was at fault for Peter's death, as there was a lack of evidence as to whether a defined exclusion zone had been set up outside of the delivery lorry. However, Slater and Gordon undertook a forensic analysis of the evidence obtained by the HSE and located a new witness who had not been spoken to about the incident previously. As a result of the detailed liability investigations, Slater and Gordon were able to established blame against both the site contractor and the delivery company.
Cristina had previously relied on Peter to help her with childcare and his parents abroad had relied on him for financial support, so we obtained evidence to support dependency claims on behalf of his family, both at home and abroad.
We settled the case on behalf of Peter's Estate and for Cristina and Peter's parents for a six-figure sum and also managed to secure gift awards for Peter's niece and nephew, who he would look after on a regular basis. Although this compensation won't bring Peter back, it has given his family a sense of justice as well as financial stability.
Nicholas Hagi-Savva, Senior Associate who represented Cristina, commented after the out of Court settlement: "Peter's death was a tragedy that could so easily have been avoided if the companies had followed the procedures that were already in place for deliveries of excessive loads."
"His passing left a devastating hole in Cristina's and her family's lives, and despite the obstacles that we faced during the course of the claim, it was imperative that we got the family the answers it deserved as to why Peter went to work that day and never returned home. No amount of money could ever be enough to replace the fact that Peter died, but I am pleased to have achieved a positive outcome for Cristina and her family, which I know they have taken as an acknowledgment of the companies' culpability for what happened to Peter."
*Client's name has been changed to ensure anonymity.
If your employer failed in its duty of care and you've been injured as a result, you have the right to seek justice. Our team of highly experienced personal injury lawyers can take you through the claims process on a No Win No Fee basis, which means there is no financial risk. Speak to an expert today.