Personal Injury
Safety tips when walking to school
Walking is a free and healthy way for children to get to school and everyone should feel safe to walk through our streets. We've put together some safety tips for when walking to school.
18 May 2021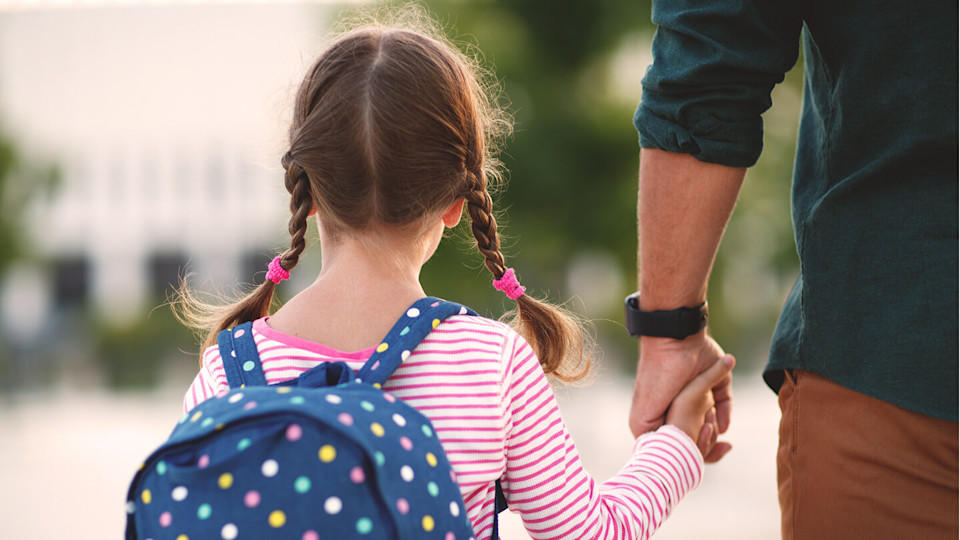 Walking provides many benefits. Not only is it free and greener for the planet, it also keeps us fit and healthy both physically and mentally. Walking to school is beneficial for children because it gets them active first thing in the morning and sets them up for the day.
However, keeping children safe whilst walking on Britain's roads is extremely important.
In a recent poll conducted by Slater and Gordon, we found that almost half (46%) of children walk to school, which means it's incredibly important that all children are aware of road safety.
Teaching children to cross the road
It's never too early to start teaching children about road safety. As soon as they're walking out and about with you. Getting them road safe, not just when walking to school, but when playing outside with friends or riding bikes or scooters.
Road Safety Scotland state that young people aged between 11 and 14 are statistically the most at risk age group on Scotland's roads. They have a range of helpful guides for parents with children of varying ages from young children right through to teenagers.
The Royal Society for the Prevention of Accidents (RoSPA) also have a helpful guide for parents on teaching road safety to children from toddler age right through to teenagers.
Safety tips when walking to school
Walking to school is a simple task but there are things you and your child should be mindful of to ensure they are safe when out and about.
In September 2020, The Department for Transport released their annual report of reported road casualties in Great Britain for 2019. Pedestrians accounted for more than a quarter or 27% of road fatalities in Britain which was up by 3% from 2018. There were 39 child pedestrian deaths in 2019 which was actually a decrease from 48 in 2018 but 39 is still too high. Child pedestrian casualties decreased by 5% between 2018 and 2019 which is the lowest year on record.
If more people who live locally to school either walked or cycled every day, the risk of incidents will reduce significantly and it'll also help the environment by reducing fuel emissions.
We've put together some helpful safety tips for walking to school:
Keep away from the kerb and ensure you walk on the pavement at all times. If the pavement or footpath isn't continuous, walk in single file at the side of the road until the pavement or footpath continues.
Stay alert and don't walk or cycle through the streets while wearing headphones so you are fully aware of traffic and other people around you.
Be visible by wearing reflective clothing especially in the winter months when the days are darker in the mornings and after school.
Walk with others where possible. If your child is old enough to walk to school without adult supervision, make sure they know the safest, direct route and encourage them to walk with friends.
Find a walking bus if you have concerns about your child walking to school by themselves. They're quite common and one just might operate in your area which means your child can walk to school with peers and be supervised by a responsible adult at the same time.
Road safety is so important for everyone to learn no matter what age because the more people educated about road safety, the more incidents can be prevented.
Katie Shephard, spokesperson for Brake, says: "Walking to school is a great way for children to stay fit and learn about road safety. This Walk to School Week, Brake calls on all drivers to drive slowly outside of schools and in residential areas to ensure that our streets are safe for children and families as they walk to school."
What is the green cross code?
The green cross code is a good way for children to remember road safety in these five simple steps:
1. Think – find a safe place to cross the road and where possible cross using zebra or pelican crossings, traffic islands, where there's someone with a crossing lollipop, footbridges or subways. Never cross between parked cars, on a blind bend or brow of a hill. If you can't see a crossing, make sure you cross where you can clearly see in all directions where traffic is coming from.
2. Stop – make sure you stop at the kerb.
3. Look – look all around you for traffic and listen for any traffic you might not be able to see straight away. Look right, look left and look right again but if on a one way street, look in the direction traffic is travelling towards you. Look out for cyclists, you might not be able to hear them but they can travel very fast.
4. Wait – If traffic is coming, let it pass and only cross when safe to do so. At a crossing, wait until the cars have stopped on both sides or wait until the green man appears before crossing.
5. Look and listen again – Look and listen one more time. When it's safe and there's no traffic, walk straight across the road, not diagonally and never run across the road. While crossing the road, keep looking on both sides and listening for traffic.
For more information or to speak to one of our expert lawyers who specialise in road traffic incident claims, contact us and we'll be happy to help.