Criminal defence
Proposed new driving laws for mobile phones
The law on using mobile phones while driving is changing. We explain the additions to the law and what you likely need to be aware of to avoid committing an offence.
08 January 2021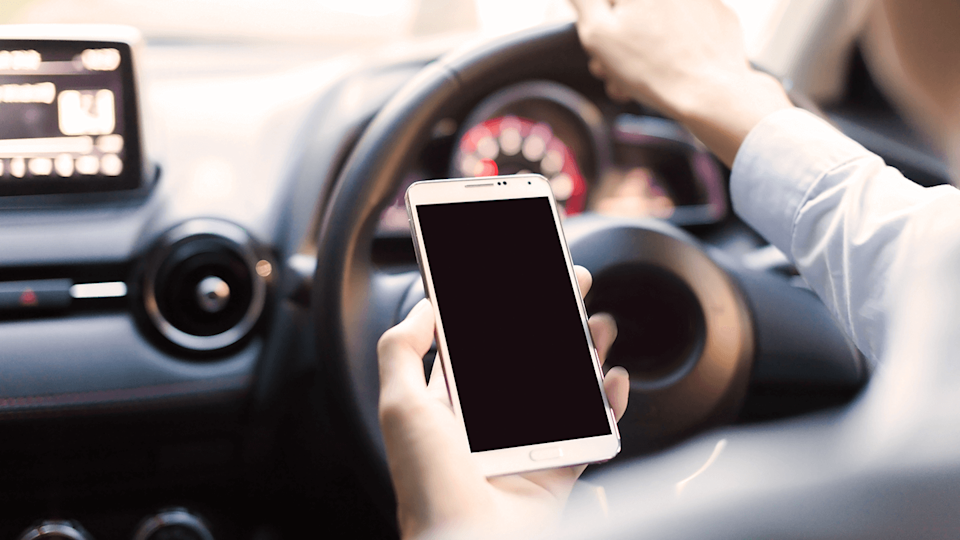 Why is the law about using a mobile phone while driving changing?
The government have announced provisional changes to the law on using mobile phones while driving due to come into force in 2021. The new legislation plans to tackle some dangerous loopholes in the current system to ultimately improve road safety.
Research from the Commons' Transport Committee has shone a light on the behaviours of motorists in the UK, urging a reflection of the current law to integrate with how we now use mobile phones for a variety of functions that could result in serious consequences on the roads.
What is the current law on drivers using a mobile phone?
Under existing law, it's illegal to use a mobile phone and other similar devices (hand-held tablets, electronic notepads, gaming equipment etc) while driving when performing an act of "interactive communication".
Currently, drivers holding a mobile phone or similar device will be committing an offence when:
• Supervising a provisional driver
• Making or receiving a phone call
• Sending a text message or email
• Accessing social media sites and streaming services
Those facing a penalty for using a phone while driving can receive a fine of up to £200 and six penalty points on their license. Though, if the case is taken to the magistrates' court, the maximum fine can increase up to £1,000 and a potential driving ban.
The definition of interactive communication has proven an issue for police officers, as they not only have to spot drivers actively using their mobile phone, but also establish an act of interactive communication was occurring at the time.
Since this law was introduced in 2003, we now use our mobile devices for an array of purposes which don't require interactive communication. Actions such as shuffling through playlists to taking photos while driving aren't currently classified as an offence, resulting in defendants finding mobile phone loopholes. Whilst these actions aren't against the law currently, they still contribute to distractions when driving.
What is the impact of using a mobile phones while driving?
Multiple studies have proven that using a mobile phone while driving is dangerous as it diverts attention from the road, requiring cognitive demands and physical manipulation to control. Research conducted by Think! revealed that reaction times are three times longer and drivers are four times more likely to crash when using a handheld mobile phone.
In the latest report from the Department for Transport, the number of accidents caused by drivers using their mobile phone in 2019 accounted to 420 with 17 resulting in fatalities. This figure could rise as the RAC recently reported a concerning increase in motorists making or receiving calls on handheld devices while driving, with 29% admitting they do so, up from 24% in 2019.
Worryingly, over 30,000 post with the hashtag #DrivingSelfie were posted on Instagram as of January 2021. This dangerous trend could significantly impact the lives of others.
How will the using a mobile phone while driving law change?
The revisions to the law will include standalone functions which don't require the use of internet or communication with others. They will still apply only in circumstances when a driver picks up the device to use it while driving. In addition to the existing law we'll also see it become an offence for drivers using a mobile phone or other device to:
• Illuminate the screen
• Unlock the device
• Check the time or notifications
• Rejecting a call
• Composing text messages or e-mails to save in drafts
• Taking photos or videos
• Using the phone's camera as a mirror
• Searching for stored music or images
• Dictating voice messages into the phone
• Reading a book or playing a game downloaded on the phone
It's important to note that this list is not exhaustive and the revisions may cover further actions which are classified as committing an offence.
The increasing use of mobile phones to make contactless payments has also been taken into consideration. Those drivers paying for goods or services that will be received immediately will be exempt from offence. Such instances include drive-thru restaurants, car washes and road tolls. The operation of hands-free also remains exempt with drivers still able to safely continue using this.
These additional actions will allow law enforcement to verify any use of a mobile phone while driving as a clear offence. Alongside this, the government are taking further actions to improve our road safety by exploring how technology can help further assist in targeting dangerous driving.
If you're facing a charge for using a mobile phone while driving our expert road traffic offence lawyers are here to help and offer expert advice on your circumstances. Call us on 0330 041 5869, or contact us and we'll call you.