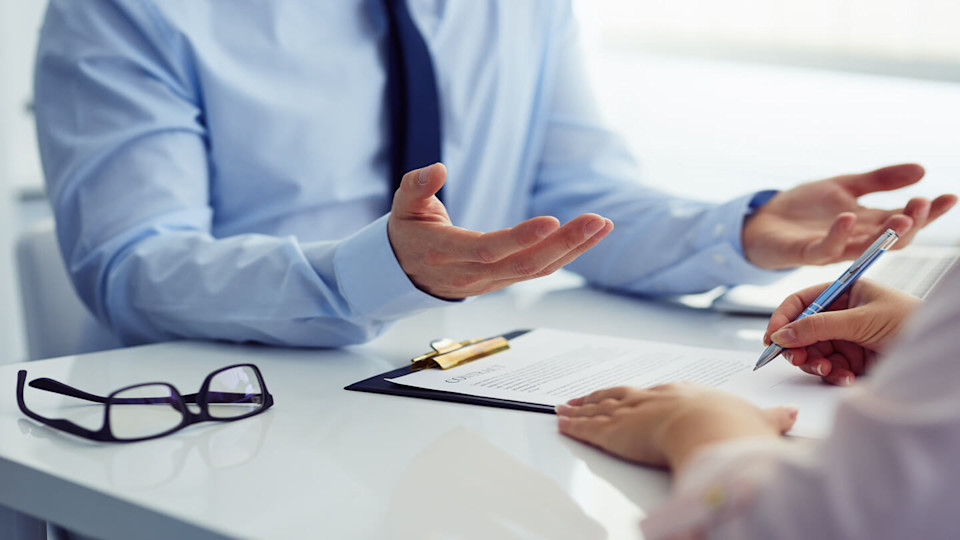 Personal injury
Can I claim for loss of earnings if I make a personal injury claim?
An injury can have a dramatic impact on people's lives. Rehabilitation and coping with life after an accident is usually the first priority, but an injury can often have financial consequences too.
---
If you've been injured in an accident, you may need time off work to recover and get medical treatment. If you need a significant amount of time off work, you may start to worry about what effect a loss of wages coming into the household will have on your family's finances.
When you suffer an injury where someone else was either fully or partly to blame, you're entitled to make a personal injury claim for loss of earnings if your injury has prevented you from working and you've lost earnings as a result.
General and special damages
A claim is normally split into two parts. Firstly, general damages - this is compensation paid for the pain, suffering and loss of amenity as a result of your injury. This is sometimes referred to as 'PSLA'. As well as physical pain, general damages can compensate you for mental pain and anguish and the impact your injuries have had on your quality of life. If family members make a claim on behalf of a loved one who died as a result of their injuries, general damages may also include compensation for loss of companionship.
The second category is special damages. These awards take into account the financial losses of an injury, such as loss of earnings and any other out-of-pocket expenses incurred. The exact categories that people can claim for will vary depending on the specific circumstances of their case, but they may include the following:
Travelling expenses to medical appointments
Medical bills, for example hospital charges, diagnostic tests, doctors consultation fees and physiotherapy
Replacement or repair of damaged property
Loss of earnings, overtime and work-related benefits
When it comes to claiming for lost earnings, you must be able to provide evidence of your pay history, for example payslips going back several months prior to the accident. If you're claiming for lost overtime, you'll need to provide proof that you regularly worked overtime before your injury and that, if your injury did not prevent you from working, overtime would've continued to be available to you.
Written medical evidence from an independent expert will also be required to confirm that the injuries you've suffered are caused by the accident and that any absence from work is reasonable.
The self-employed
For self-employed people, proving loss of earnings can be a little more complicated and should therefore let your accountant know as soon as possible about any financial loss incurred by your business as a result of your injury. It's also important to keep records of your work diary and any details of contracts you weren't able to fulfil as a result of your injuries. Ideally, your accountant will be able to provide details of your business accounts for the three years leading up to the accident. This will make it easier for your net loss to be accurately assessed.
Given the additional complexity of proving loss of earnings if you're self-employed, it's especially important to seek the advice of an expert personal injury solicitor in these circumstances.
Future loss of earnings
In serious personal injury cases, people may also need to claim for future loss of earnings. In order to do this, it's necessary to have medical evidence from the relevant specialists that shows how the injury is likely to affect your future capacity to work.
Assessing future loss of earnings isn't a case of simply multiplying a person's annual net wage by the number of years until they're expected to recover or retire. This is because if compensation is awarded in a lump sum and then invested, it may end up being worth considerably more than the equivalent earnings in the future. To avoid over-compensating people in this way, statistical tables called Ogden tables are used to adjust compensation levels.
It's also necessary for you to obtain evidence of potential future pay increases or promotions from their employers or colleagues.
Interim payments
Loss of earnings can be very significant, especially if you've been seriously injured. In these circumstances, you may be eligible to receive an interim payment to help with the financial burden that lost earnings can bring.
Interim payments enable you to receive part of your compensation before a final decision is reached on the full value of your case. It's important to be aware that these payments are only available when the other party has admitted liability.
As well as helping you to cope with loss of earnings, these advance payments can make it easier for you to cover the costs of any medical treatment, rehabilitation, support and equipment you may need.
The amount you receive in an interim payment will depend on your individual case, but it won't be more than a 'reasonable proportion' of the total compensation sum you're likely to receive. When the full value of your case is agreed, and you receive your final payment of compensation, any interim payments which have already been made to you will be deducted from the final sum.
The importance of seeking specialist legal help
It's wise to seek professional advice from a qualified personal injury solicitor when claiming compensation for loss of earnings. These experts can give you peace of mind as you'll be guided every step of the way and will receive advice on what evidence you need to provide as part of your claim. Instructing an expert personal injury solicitor to act on your behalf also enables you to focus on your recovery.
Contact us
Slater and Gordon Lawyers is one of the UK's leading personal injury law firms and has offices nationwide. Most of our personal injury claims are dealt with on a No Win, No Fee basis, so there's no financial risk to you.
Our specialists know exactly what you'll be able to claim for, so if you come to us for help, you can rest assured you won't miss out on any reimbursements that you're entitled to.
Call us for a free consultation 24/7 on freephone 0330 041 5869 or contact us online and we'll get back to you.
All the above information was correct at the time of publication.
Find out more from our experts