Road Traffic Accidents
New research on smart motorways and intelligent cars
New research conducted by Slater and Gordon has revealed drivers' concerns regarding smart motorways and intelligent cars.
03 May 2022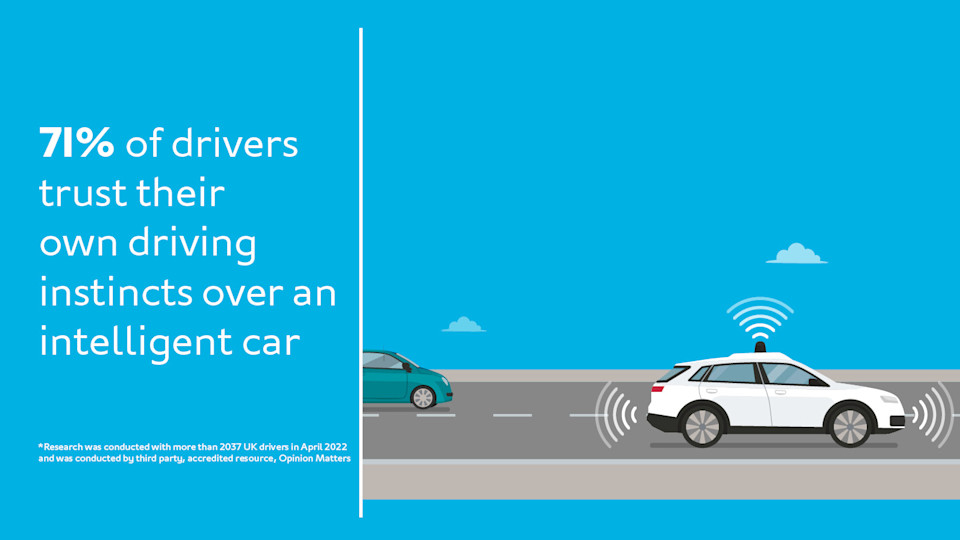 Motoring in the UK has been changing at an unprecedented rate. We've seen the introduction of smart motorways, new technology being added to cars and a rise of autonomous vehicles that promise to improve safety on the road whilst reducing emissions.
Alarmingly, according to recent research from leading consumer legal services company, Slater and Gordon, only one in four (25%) of UK drivers agree that smart motorways are safer than conventional motorways and as a result 31% of drivers actively avoid driving on them.
With human error contributing to 90% of deaths and injuries on our roads, you would think technological advances on our roads would be welcome. However, our research indicated a distrust of them and confusion around new rules and regulations, reflecting in part an opposition to automation by drivers.
Three in 10 (30%) of drivers have reported braking suddenly to adhere to smart motorway speed changes, with campaigners arguing that the switch from hard shoulders to new traffic management rules have cost lives.
In November 2021, these concerns were addressed in a report from the Transport Select Committee which recommended a stop to anymore rollouts of smart motorways, until five years of safety data was available and improvements could be independently evaluated. This was heard and enacted by the Department for Transport in January this year.
This will have been welcomed by drivers, as more than one in five (22%) admit they don't have a good understanding of the rules for travelling on a smart motorway, with a third (32%) saying they wouldn't know what to do if they broke down on one.
There's also a few concerns amongst drivers regarding new autonomous vehicles an alarming rate of 71% saying they trust their own instincts over intelligent cars. Only one in 5 (21%) trust them to brake for them when needed and 61% felt they will make drivers complacent.
Matt Jarvis, Chief Commercial & Insurance Services Officer, Slater and Gordon, said: "Given the lack of education surrounding the implementation of smart motorways, not enough people are aware of what to do if they break down on one. This has been compounded by the past two years of lockdowns, leading to a reduction in road usage, which may have led to a lack of confidence among drivers. Not only do road users have to contend with new developments in our vehicles and on our roads, but many of us have had to re-acquaint ourselves with the rules of the road more generally.
"It is crucial that you are aware of how to drive on a smart motorway and what to do if you unfortunately experience a breakdown or accident. Whilst to Government has made steps to better regulate the safety on smart motorways, collectively, we have a responsibility to ensure that before we set off on any journeys this bank holiday weekend, we make sure we're fully confident on the roads to protect ourselves, passengers in our vehicle and other road users. The ultimate goal is to reduce the number of serious injuries and fatalities on our roads and it is up to road users to make sure they do everything they can to collectively ensure this."
*Research was conducted with 2037 drivers in the UK in April 2022 and was conducted by third party, Opinion Matters.
*The information contained in this article was correct at the time of publication.