Personal injury
Is it illegal to ride your bicycle on the pavement?
As we deal with many personal injury claims involving cycling, the team at Slater and Gordon Lawyers are often asked - is it illegal to ride bicycles on pavements?
05 March 2018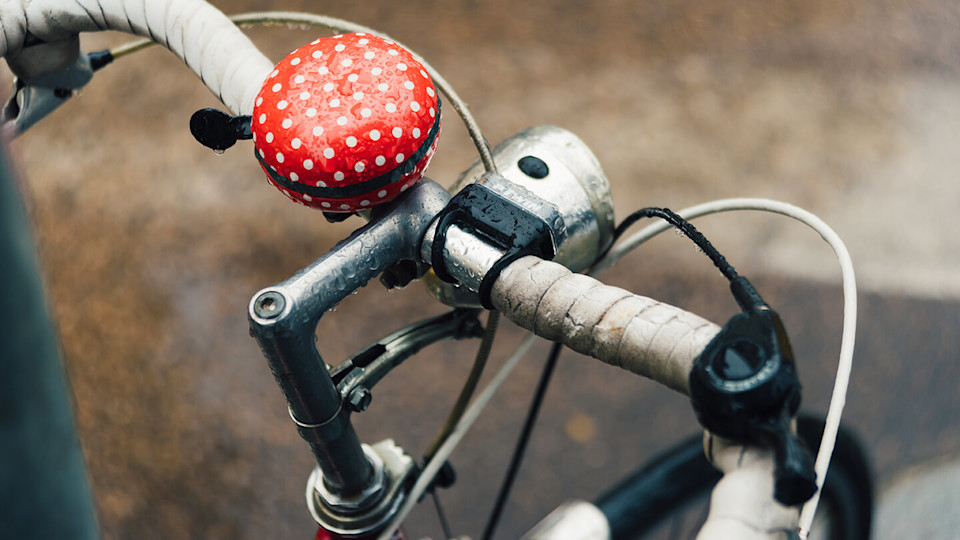 There are a number of myths and misconceptions around what it is and isn't legal to do on a bike, from whether bikes are allowed on pavements to whether it's against the law for cyclists to ride in any other formation than single file. In this blog, we bust some myths and answer the question - is it illegal to ride a bicycle on the pavement?
Is there legislation for pavement cycling?
The simple answer to this is yes. Section 72 of the Highway Act 1835 prohibits 'wilfully riding' on footpaths, which refers to the path at the side of a carriageway. The original law from 1835 doesn't refer to bicycles or cyclists (as bicycles weren't in such common use in England as they are today) and it doesn't mention pavements - as this is a modern word. However, the interpretation is clear - it's not legal for a cyclist to ride their bike on the pavement. The Highway Code also states: "You must not cycle on a pavement."
The offence of riding a bike on the pavement is punishable by an on-the-spot fine, a fixed penalty notice of £30. This is charged under Schedule 3 and Section 51 of the Road Traffic Offenders Act 1988.
Are many cyclists fined for cycling on the pavement?
Generally speaking, only a very small number of cyclists are issued with a penalty for riding on the pavement in the UK. Most police officers, if they spot a cyclist breaking the law, would informally warn the person that what they're doing is illegal and advise them to dismount or leave the pavement immediately.
However, repeat offenders or those who put pedestrians or others in danger could be fined or face legal action. In fact, Greater Manchester Police conducted a two-week crackdown on inconsiderate cycling behaviour in 2015. This involved handing out over 40 fines to cyclists who were caught ignoring red traffic lights, having no lights on their bike and riding on pavements.
There are also other laws that a cyclist using the pavement could fall foul of, such as careless or furious cycling. If you're on your bike and you ride onto the pavement and collide with a pedestrian, or otherwise harm anyone or damage property, you could be prosecuted for careless cycling. The offence of furious cycling, one that dates back to 1861, is similar but involves the reckless and potentially dangerous speed of a cyclist. Cycling too quickly and injuring someone could lead to a two-year prison sentence, while careless cycling could result in a £1,000 or £2,500 fine.
Can a pedestrian start a personal injury claim against a cyclist?
Even if the police don't commonly penalise those who cycle on the pavement, there's another deterrent that both cyclists and pedestrians should be aware of. If a cyclist uses the pavement and injures a pedestrian, or causes damage to their property, distress or undue alarm, it could result in a personal injury compensation claim.
The pedestrian can seek compensation for pain and suffering, medical expenses, emotional or psychological distress and loss of earnings if they're unable to work due to their injuries.
If a cyclist is proven to have broken the law and cycled on the pavement, as well as cycling carelessly or recklessly, it's likely that they'll be judged to be at fault. This can mean that the pedestrian's compensation claim is successful and the cyclist is left facing the cost.
For advice on cycling-related personal injury claims, contact Slater and Gordon Lawyers. Simply register your details on the micase RTA platform and start your claim.
Our team have extensive experience in all kinds of road traffic accidents and personal injury claims, including those involving cyclists. We provide honest, realistic legal advice that you can rely on.
Why do people cycle on the pavement?
Many people view pavements as being for pedestrians only, which is why they get annoyed when they see cyclists using these public walkways. In many cases, cyclists use the pavement because they consider the road to be too dangerous. It may be that there's an obstacle in the road that makes it temporarily hazardous for a cyclist to pass, or another feature of the road layout that makes a particular spot easier to travel through by diverting onto the pavement.
In other cases, cyclists simply choose to use pavements to save time, particularly where there is a very congested road and a reasonably wide pavement.
Another common reason for pavement cycling is where children are involved. Parents may not feel that it's safe for children to cycle on busy or particularly hazardous roads - especially when there's no cycle lane. Very young children may also be learning how to cycle, with training wheels on their very first bike. Of course, in the vast majority of cases, young children will not cause an obstruction or represent a danger to anyone when cycling on the pavement. Children under the age of 10 are also under the age of criminal responsibility, but it's important to be aware that this age drops to eight years old for those cycling in Scotland.
Need legal advice on a cycling-related incident?
If you've been injured by someone riding on the pavement, the team at Slater and Gordon Lawyers could help you to pursue a personal injury claim. Our specialist solicitors can also help cyclists who face legal action as a result of cycling on the pavement, accusations of careless cycling or involvement in a road traffic accident.
For information and legal advice on a cycling-related issue, please don't hesitate to contact Slater and Gordon Lawyers. Simply register your details on the micase RTA platform and start your claim.
All information was correct at the time of publication.