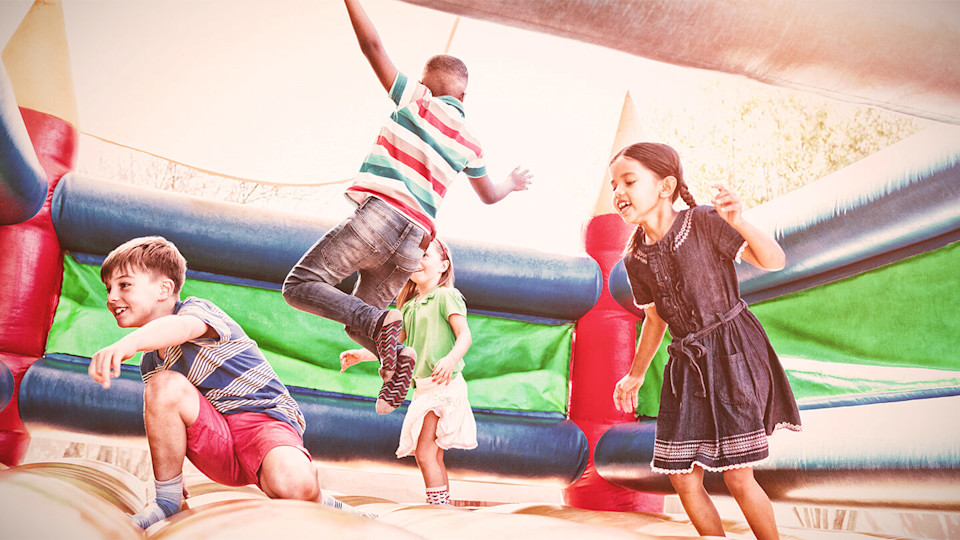 Personal injury
Injured on a bouncy castle – who is liable?
An insurance firm has warned of large liability compensation claims against families following bouncy castle and trampoline injuries.
---
Trampoline-related injuries
Research carried out by insurers, Direct Line, has revealed that 11,000 children injure themselves on a trampoline in someone's garden in the UK every year.
A spokesperson from Direct Line stated, "We have handled claims ranging from £20,000 to £100,000 for children getting injured on bouncy castles, trampolines and rope swings. The value of these claims would force many parents to have to sell their family home to meet the size of these pay outs, if they did not have insurance cover. While many parents would blame the adult for poor supervision, the research shows that this in fact may not play a big part in preventing injuries."
Liability awareness
According to the Royal Society for the Prevention of Accidents, 50 per cent of A&E admissions for children under 14-years-old involve trampolines. When imagining such a scenario, many might assume that a lack of supervision could be to blame but, perhaps surprisingly, in four out of five cases children injured in accidents involving bouncy castles, trampolines and rope were under adult supervision.
The spokesperson also stated, "Fifty-nine per cent of Brits are unaware they can be sued by the parent of a child injured on their property."
Public liability insurance is a matter of the risk we owe to others, as we have previously discussed. Public liability, in general terms, is the duty owed to members of the public. It is essential for any business or customer-facing establishment. Purchasing insurance not only covers members of the public, but also the business itself – as discussed in our previous blog, What if Someone is Injured on my Business Premises?
Contact us
Slater and Gordon Lawyers offer a free consultation for people injured in accidents that were not their fault.
If you or a member of your family were injured in public in an accident on a trampoline or bouncy castle that wasn't your fault, call our Personal Injury Lawyers on freephone 0330 041 5869 or contact us online and we'll be happy to help you. Your claim will be assessed on a No Win, No Fee basis.
All information was correct at the time of publication.
Find out more from our experts